All the candidates for the 2016 London mayoral elections have talked about their ideas for dealing with the housing crisis, air pollution, congestion, terrorism and extremism. But what has often been forgotten about in the media coverage is that London also has a waste crisis.
The capital is the worst performing region in England when it comes to household recycling. (Waste policy for Scotland, Wales and Northern Ireland is devolved.) In 2015, the recycling rate in England as a whole was 44% – London was the only region with a rate below 40%. Out of 33 boroughs, 25 have household recycling rates between 20% and 40%.
This means that, as far as the capital's waste is concerned, more is sent to landfill or is incinerated, compared to other English regions.
There is no obvious reason why London should be doing particular badly compared to the rest of the country. Certainly there are reasons that are not specific to London but this can be put down to the differences between the household collection services offered by different local councils.
It is often perceived that housing density and income levels are the main influences on whether people recycle. It is more difficult to provide individual household collection services for people in flats, who may have to take their waste to a communal collection point. Those with a higher income are able to buy more, so may have more to throw away as a result.
However, in a review of research by the Greater London Authority (GLA), it was found that there is a clear correlation between deprivation in an area and lower recycling rates. Local councils may receive less in council tax from those in deprived areas and, with public funding cuts, there is less money to spend on other council services.
The GLA study shows that even deprivation does not have to be a barrier, if there is local political leadership and better negotiation of contracts with waste management companies. Contracts have been criticised as incentivising landfill and incineration over recycling.
Councils are required to provide a waste and recycling collections service. However, this comes in many forms, and my own research has found the general consensus is that the type of recycling collection – unsorted (or "co-mingled") or sorted by households into different bins – does have an impact. Co-mingled collections are more convenient for households but the risk of contamination and rejection by recycling processing companies is higher. On top of that, since local authorities can use many different waste collection companies, it isn't always clear what actually counts as recyclable.
It also depends on whether councils offer rewards to motivate households or penalise households with fines for not disposing of waste properly. As Cass Sunstein and Richard Thaler famously pointed out, decisions taken by local authorities can shape the environment that "nudges" human behaviour.
London needs common recycling standards
Two of the main mayoral candidates, Zac Goldsmith (Conservative) and Sian Berry (Green) have suggested working with local councils to develop a consistent or common minimum approach for recycling collection.
There is potentially already a mechanism to do this through the London Waste and Recycling Board, but this body does not have the power to set rules. Its funding comes from the government and the Greater London Assembly. Until 2010, it was chaired by Boris Johnson directly but since then he has been represented by an assembly member, and the current chair steps down this month. This means it is still up to local authorities to decide how to collect waste and they have resisted the idea of a single, London waste authority in the past.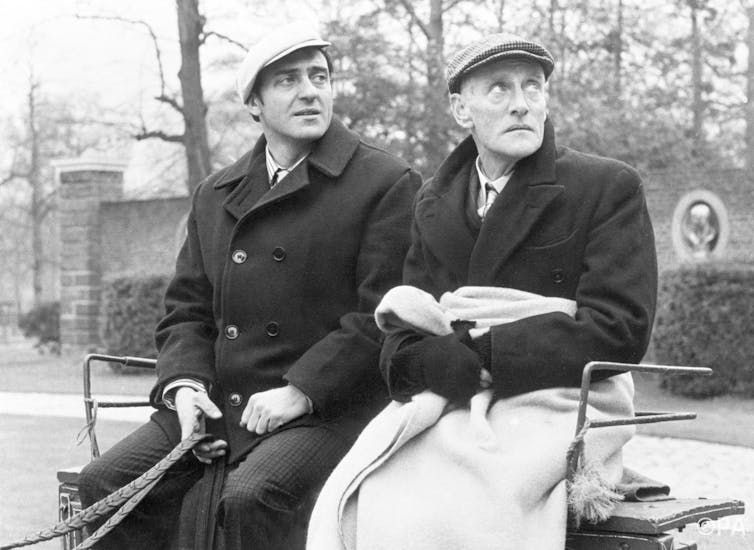 It is perhaps for this reason that Sadiq Khan (Labour) does not think that a common standard for London is realistic. Khan does not elucidate anything more than a vague recognition of the need to meet European Union targets. Caroline Pidgeon, the Liberal Democrat candidate, wants to work with councils to set tougher targets. However, without further lawmaking powers, it isn't clear how such non-binding targets would help, however tough they are.
Yet if Goldsmith or Berry were to be elected they would have a democratic mandate for change, and would find themselves working with a Defra minister in Rory Stewart who is sympathetic to the idea of a unified waste policy. A solution for London's recycling crisis may be possible – but don't get your hopes up.