Most doctors shudder at the sight of the growing mountain of unread medical journals gathering dust on their desks over months, if not years. They need not despair though, as there are less time-consuming ways to keep up-to-date than meticulously working your way through the journal pile.
Of course, one could simply walk away from the threat posed by the information overload avalanche, cancel journal subscriptions, not buy the latest medical textbooks or ship the lot to a needy medical library. But the out-of-sight out-of-mind approach risks the doctor being left behind.
Doctors are expected to be attuned to the latest developments in health care, keeping pace with extremely well-informed patients. The rhetoric of medical research underpinning optimal health care is incompatible with the grinding reality of busy work life.
So our lassitude with keeping up to date with the latest research is, we believe, excused by busy clinical practice and the accelerating pace of modern life. And the flood of new evidence gives clinicians only a remote chance of breaking the surface and catching breath, let alone reaching the summit of the journal mountain.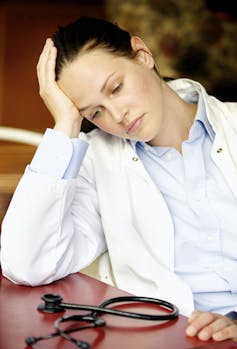 What's more, doctors may not be able to confidently recognise and understand important and reliable developments, let alone decide on their relevance to patient care. Most remain unenamoured of the bruising and seemingly irrelevant encounters with statistics and research methods from their undergraduate years.
And after a long work day, a demanding journal article can't compete with relaxation and family time. Serious engagement with an article is, for most of us, not conducive to rest and recreation.
Two decades after leaving medical school, my enthusiasm about the latest issue of the New England Journal of Medicine often extinguishes the fire of work tearoom conversations. Like-minded colleagues (those unshackled from the entrenched cultural disdain for research) are a rare species found only at journal clubs, teaching hospitals, medical schools and conferences.
Time constraints and apathy aside, there's the other not inconsequential problem of discerning crop from chaff in the research. How to keep up with the latest research relevant to one's clinical practice and verify what's claimed by new drugs, tests and technology?
But keeping abreast of the latest research is important because doctors can't deliver the latest evidence-based health care if they're not aware of it. Patients benefit from doctors keeping up to date and being knowledgeable about recent studies that are reliable as well as being relevant to clinical practice.
Treatments evolve rapidly and established drugs and procedures may turn out no better than placebo. Doctors also need to be vigilant about newly discovered side-effects or harm resulting from reputable treatments.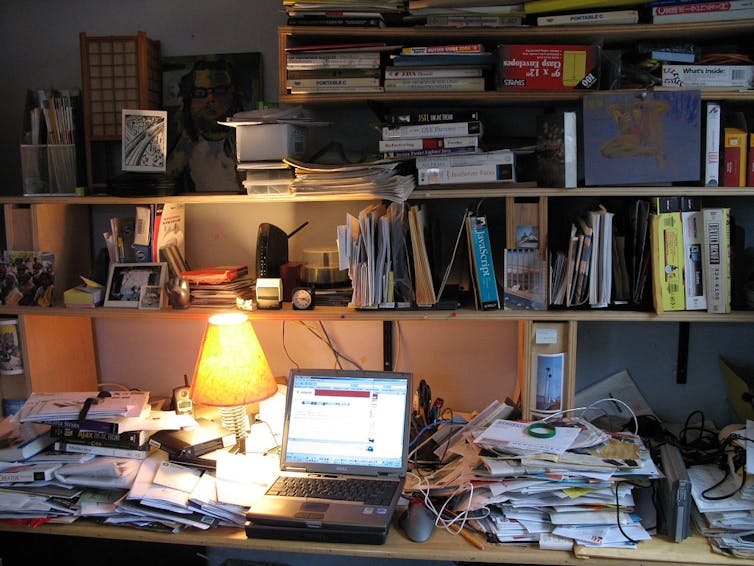 Careful scrutiny of drug-company sponsored clinical trials could lead doctors to the conclusion that exciting but expensive new treatments are not superior to reliable old work horses. Sponsored studies may ignore comparisons with long-established effective drugs (there's little income in established patent-expired drugs).
If only doctors had the time at work (preferably paid and without clinical obligation) and the necessary skills to assess the methodological robustness of a study, decipher its findings and apply its conclusions to patients. Such favourable conditions are rarely available outside the journal club, postgraduate training, teaching hospital and medical school.
If health executives really care about research bearing relevance to patient care in ambulatory and community practice, they need to fund doctors to train in appraising the quality of what they read and pay them for the time spent keeping up to date. Better informed doctors are likely to deliver better care and dividends in improved care will likely outgrow remuneration to doctors.
Ultimately, there's nothing better than scrupulous journal reading or attending conferences to stay in touch with the latest research evidence. But alternative strategies for the time-poor include:
Participation in specialist college on-line continuing medical education activities or moderated clinical topic websites;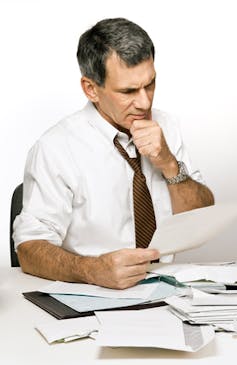 Attending non-sponsored local hospital medical education sessions is difficult as they are scheduled within office hours so webcasts can offer flexibility;

Registering for e-list-servers of research relevant to their work (including abstracts and selected editorials) and e-alerts of the contents for major general medical and sub-speciality journals;

Reliably moderated medical guidelines and texts (many available online) such as Up-to-Date, e-Therapeutic Guidelines. These circumvent the need to assess the primary studies individually; and

Adhering to the latest treatment guidelines from learned entities such as the Acute Coronary Syndrome recommendations of the National Heart Foundation and acute asthma strategies from the National Asthma Foundation.
Burgeoning health-care evidence needs to be efficiently delivered to doctors caring for patients in digestible allotments that will not prove overwhelming. This involves communicating information relevant to their clinical practice or specialty, in a format and schedule compatible with achieving balance in a doctor's work and personal life.
Paying doctors for non-clinical time to learn about the latest evidence is a good start. Even if one has not assessed the original studies, investigation and treatment summaries updated with newly emerging clinical research provides a short-hand way for ensuring patients receive the best of care.