Margaret Olley, one of Australia's best known artists, has died at her home in Sydney. She was 88.
Art Gallery of NSW director, Edmund Capon, described her in a statement as "passionate, committed and yet always retaining a wry sense of the absurd that life inevitably presents to us".
The Conversation has collected some reflections by academics on Olley's legacy.
---
Associate Professor Joanna Mendelssohn, School of Art History and Art Education, College of Fine Arts at the University of New South Wales
Margaret Olley was one of the great subjects of Australian art. As well as Dobell (her first Archibald as a subject) and Ben Quilty (her last) she was painted by Russell Drysdale and Donald Friend.
She was the only person to be the subject of two prize winning works. She was a great friend of many artists, and was only painted by her friends.
Her house was the most magnificent work of art, with its carefully managed interiors holding fruit and flowers and carved furniture.
If this sounds familiar it is because this house and its furnishings was the subject of her art. In her works she managed to create a sense of domestic abundance.
She was the most financially astute artist I ever knew. When her first exhibition sold well she did not stop her day job as a painter of stage scenery, but invested the proceeds in real estate in Newcastle (it was cheaper with good rental return).
As a result she was financially secure at a reasonably early age. In her old age she used her wealth to actively support the collection of the Art Gallery of New South Wales, and became its greatest benefactor.
---
Christopher Menz, the Acting Director of the Ian Potter Museum of Art at University of Melbourne
Margaret Olley is really significant for three things.
Firstly, as an artist, which is how she saw herself, and certainly as someone who had a painting career that spanned over 60 years.
In her painting, she focused on still life and interiors. Her first major exhibition success was in 1947 and she was still painting right up until her death.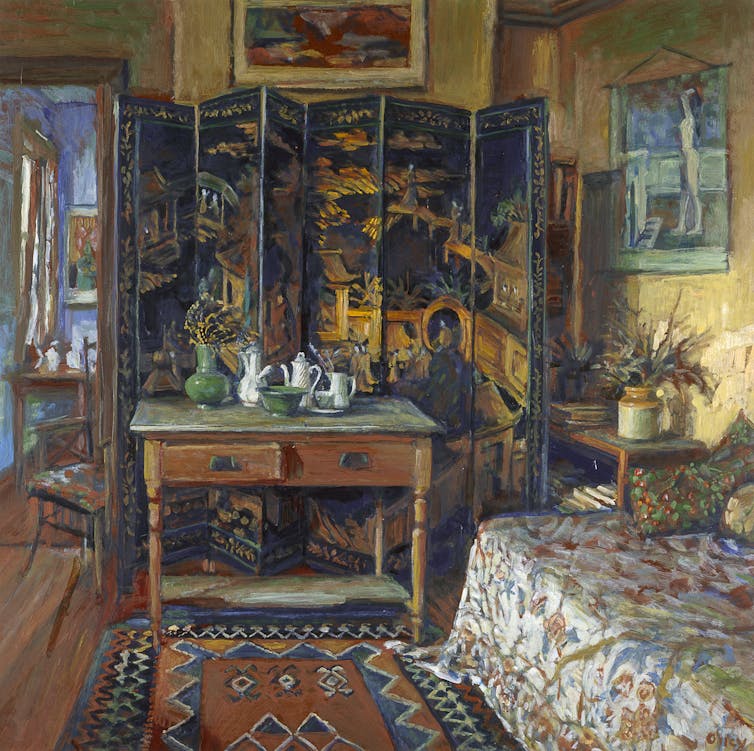 She was the subject of a major retrospective at the Art Gallery of NSW and she is represented in the National Gallery collection and leading state collections.
Also, she will be remembered, really as a particularly Sydney character. She was friends with the artists of her generation and committed to those friendships, but was also a great supporter of younger artists.
She was the subject of many paintings. There are probably more paintings of her than any other artist in Australia. The most recent is the Ben Quilty painting in the Archibald but she was also painted by Jeffrey Smart, Russell Drysdale and William Dobell, who were, of course, artists that she knew.
I think her lasting legacy, because she was in a position to do so, was through her philanthropic role in supporting the development of collections of the Art Gallery of NSW and also the National Gallery in Canberra.
In the Art Gallery of NSW, funds donated by her helped acquire works by Giorgo Morandi, Degas, Cézanne, Freud, Matisse, and Picasso. Similarly, in the National Gallery in Canberra she helped fund acquistions of major works of art.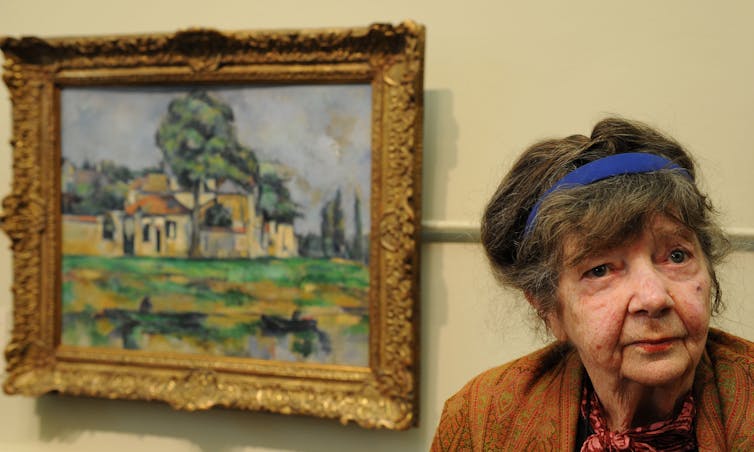 In that sense, her enduring legacy will be really giving back to Australia and to those institutions the major works that those collections could not have otherwise have funded.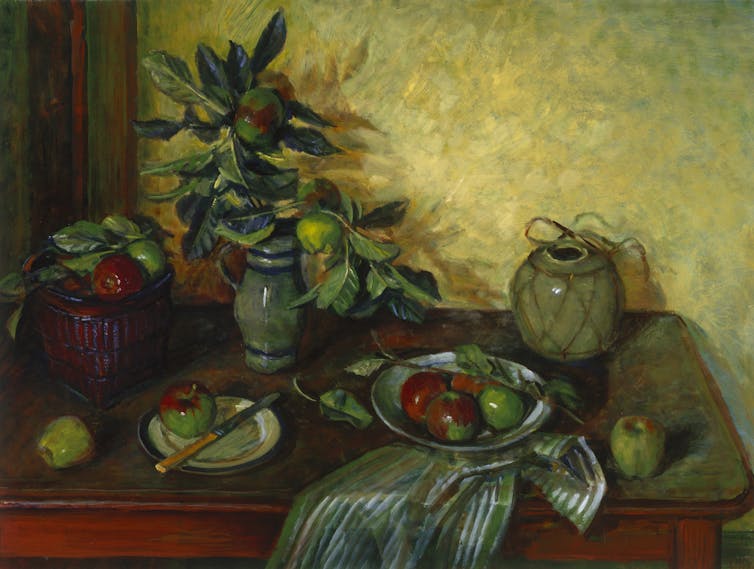 ---
Professor Paul Greenfield, Vice-Chancellor of the University of Queensland
There will never be another Margaret Olley.
Although tiny in physical stature, she was a towering figure in Australian art, philanthropy, and cultural and public life.
The UQ Art Museum is one of the many institutions that she enriched with her generosity, her vision, her daring.
Among other things, Margaret sponsored the inaugural UQ National Artists' Self-Portrait Prize in 2007, and gifted the winning painting, by Ben Quilty, to the University.
Poetically, she became Ben's subject for the portrait that won him the 2011 Archibald Prize.
Visitors to our Art Museum adored Margaret and her art. The exhibition Margaret Olley: Life's journey, set new attendance records here in 2009.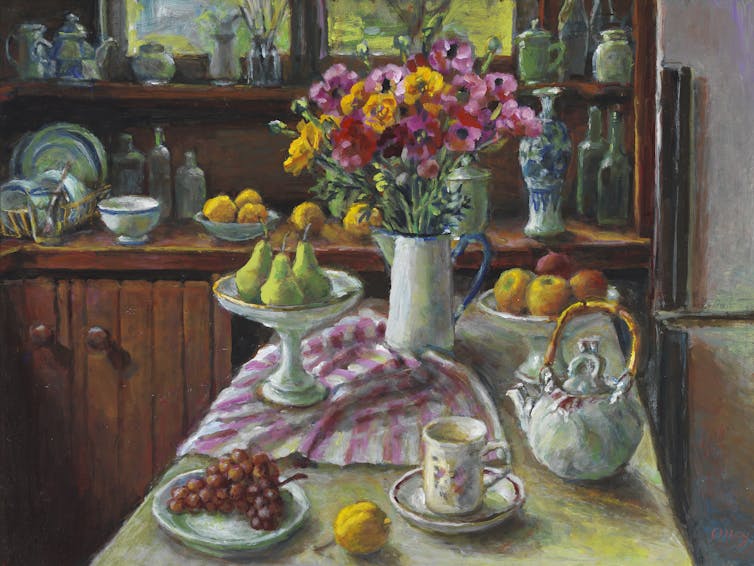 Generations of artists, arts administrators and art lovers will be saddened by her death.
However we will never really lose her, because Margaret Olley lives on in her art, through the younger artists she mentored, and in her extraordinary portfolio of gifts to galleries and museums all over the country.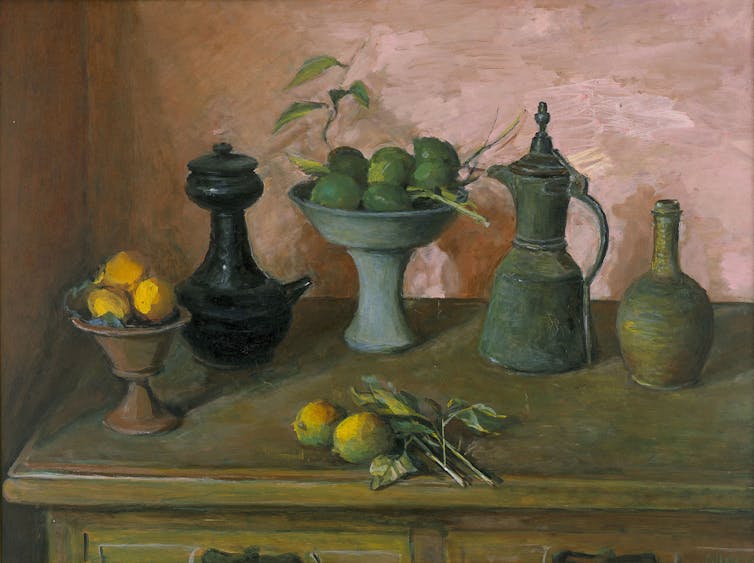 ---
Professor Peter Lee, Vice Chancellor, Southern Cross University
Margaret Olley was one of the great characters of the Australian arts community and will be remembered not only for her talent, but also as a philanthropist and mentor.