The winners of the National Architecture Awards were announced last night at the Sydney Opera House – that iconic public building Australians initially struggled to accept but now boast of as a national treasure.
The Australian Institute of Architects, which represents around 12,000 members of the architectural profession in Australia, has been holding these prestigious awards annually since 1981.
Previous award-winners range from the greats of Australian architecture such as Glenn Murcutt all the way through to students who are still studying architecture, such as QUT's Real Studio.
All scales of architecture were represented among last night's winners, with award categories ranging from private domestic residences and small project architecture through to large public buildings and urban design projects.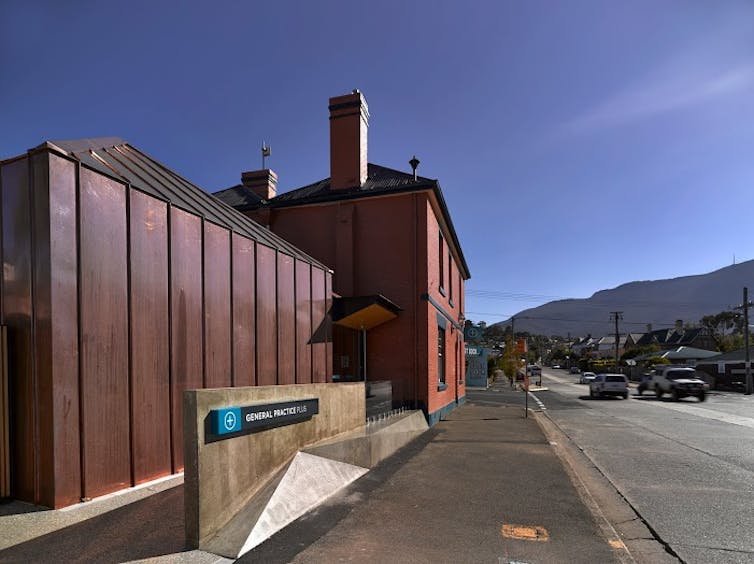 From a quick glance at this year's winning buildings, it's clear public urban buildings were front and centre in the jurors' minds, with the Institute's press release lauding how:
the external spaces of these projects have positively influenced the habits of the cities' inhabitants, be it through additional access points to the city, public parkland, or increased safety features for pedestrians, and effectively demonstrate how excellent design outcomes can extend beyond commercial requirements to enhance the lives of entire communities.
In the public architecture categories, university and research buildings were both strongly represented among the projects shortlisted for the national awards.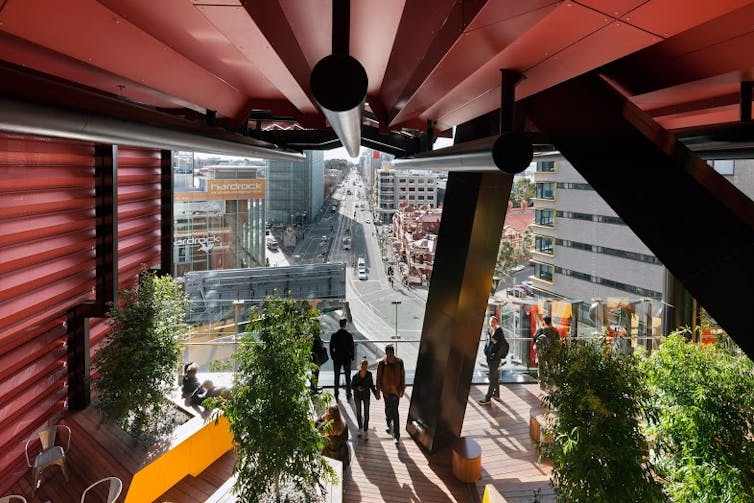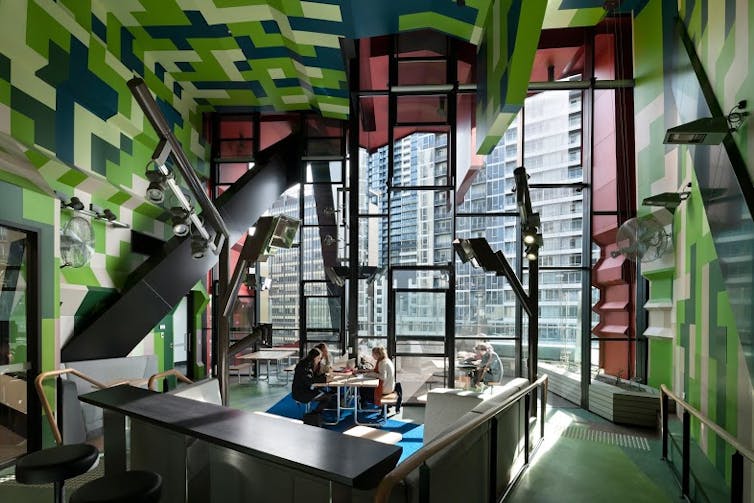 On prize night, however, it was the Perth Arena (main image, above), designed by joint venture architects ARM Architecture and Cameron Chisholm Nicol, that won the jury over.
It's a building that provokes symbolic interpretation, with locals affectionately labelling it as a Transformer robot, a crushed beer can or a spaceship.
This building hosts concerts and sporting events and is an integral part of Perth's City Link project, which aims to enhance connections between the Northbridge entertainment district and the CBD.
This building's high quality interior and exterior design won it both the Emil Sodersten Award for Interior Architecture and the Sir Zelman Cowen Award for Public Architecture.
Well-represented among the winners were high profile buildings addressing important social or sustainability issues, including a community centre, a chapel, a cancer centre, and an affordable housing project.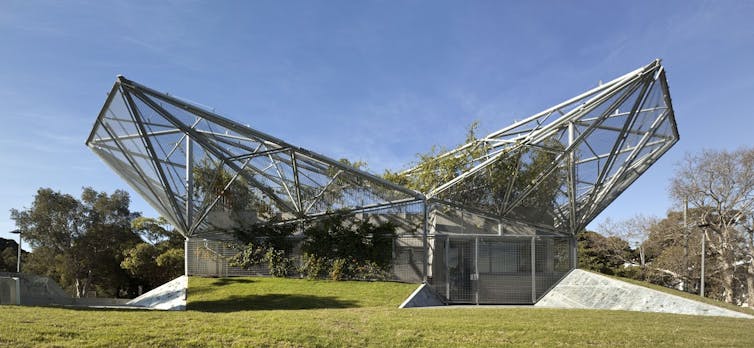 The West Kimberley Regional Prison, designed by TAG Architects and Iredale Pedersen Hook Architects, was highly commended in the COLORBOND® Award for Steel Architecture, and won a National Award for Public Architecture and the David Oppenheim Award for Sustainable Architecture.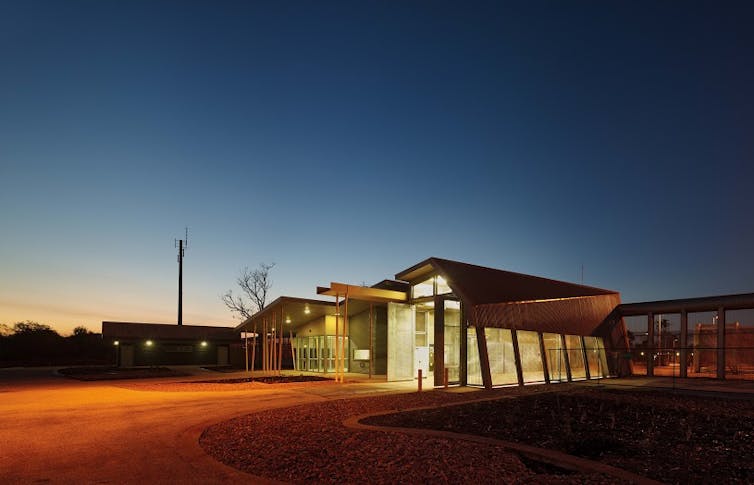 In contrast with the iconic Perth Arena, this prison consists of 42 separate buildings master planned into a prison campus. It differs significantly from standard design approaches by eschewing the predictable visual elements of a prison: cold, harsh and high security.
This sensitive approach was intended to allow Indigenous prisoners, who form the vast majority of this particular prison population, to maintain their connection to Country, while also addressing their health needs.
The Award for International Architecture
was given to the Finding Country Exhibition, an event at the 2012 Venice Architecture Biennale.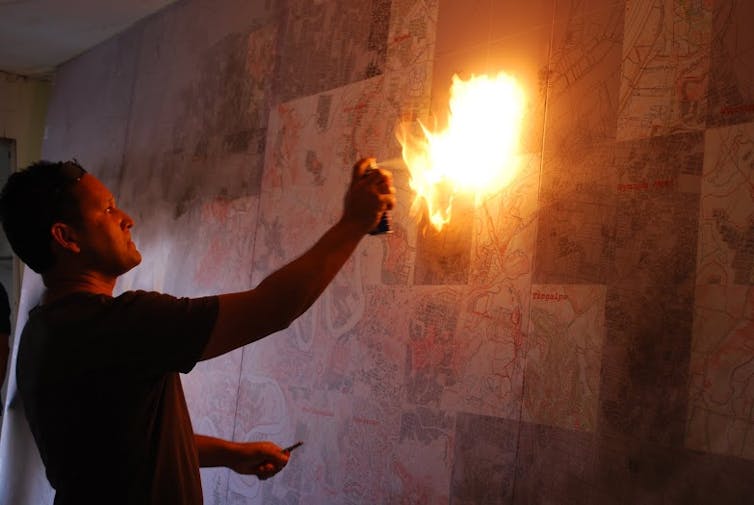 Through their ongoing work in this area, Kevin O'Brien Architects worked in association with the Finding Country Collective and Venti di Cultura from Italy to argue for an Aboriginal origin for architecture in Australia.
The central component of the exhibition was an 8×3m drawing of the city of Brisbane (located on the aboriginal Country of the Turrbal people), which consisted of approximately 50 individual grid submissions.
As immediate past president of the Australian Institute of Architects and jury chair Shelley Penn said in the Institute's press release:
We were thrilled to see so many buildings and places that were engaging with social impacts beyond their immediate brief, offering something really significant to society at a higher level … architecture which is not merely responsible, but which is generous … These projects offer a legacy of positive urban spaces, connections and approaches that will influence how their cities function and are perceived.
A full list of the winners can be found here.