It is a basic tenet of mainstream filmmaking that you want the audience to identify with your protagonist: to go on an emotional journey with them, to empathise with them. What, then, are the particular challenges filmmakers face when the protagonist is living with a mental illness?
Given the stigma that is still prevalent towards mental illness, how can filmmakers break down these barriers that inhibit the empathetic relationship between character and viewer? Why would commercially-minded filmmakers want to tackle mental illness at all?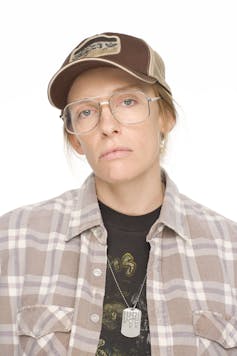 There are positive indications that filmmakers and producers of TV shows such as United States of Tara and Homeland are exploring the subject matter of mental illness on screen with greater complexity and sensitivity. Increasingly, filmmakers and TV producers are collaborating with mental health organisations and drawing upon the lived experience of mental illness to create more accurate, authentic depictions.
In the process, they are finding creative ways to share the character's emotions and point of view with the viewer. Frequently, these films and programs are not only commercially successful; their innovation and artistry are recognised by awards and critical praise.
The history of mentally-ill characters on screen is characterised by stereotypes, the dominant ones being the comic "loony" (see, for example, Jim Carrey in Me, Myself & Irene and The Cable Guy), the idiot savant (Dustin Hoffmann in Rain Man; Peter Sellers in Being There) and the psycho killer, with Psycho's Norman Bates (played by Anthony Perkins) providing the template for countless horror villains ever since (eg. Halloween; The Silence of the Lambs). These stock characters invite fear, laughter, pity, sometimes sympathy – but empathy is rarely felt.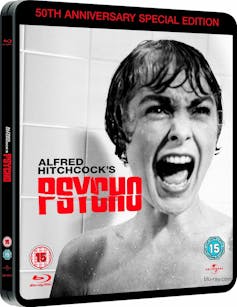 They are presented as spectacle for our entertainment or titillation, but they are not often relatable or accessible. If sympathy suggests feeling for someone (that is, feeling sorry for them), empathy is distinguished by feeling with them.
This sharing of emotion gives us valuable insight into how things are with another person, which in turn can lead to greater understanding that can reduce stigma and discrimination, and help us to see "the other" as an equal human being.
Cinema and television are powerful media that can take the audience on an imaginative journey and tap into our potential to empathise with another human being.
Bipolar on the big screen
Last year's Oscar-winner Silver Linings Playbook is the latest in a wave of films that explore ways of representing mental illness beyond stereotype, through portrayals that actively encourage the audience's empathy.
Director David O. Russell maintains a careful balance between showing us the symptoms of bipolar disorder as experienced by Bradley Cooper's character – the manic energy, the delusions, the sudden mood swings from positive thinking to violent frustration – and giving us access to the character's emotions through a range of techniques: point-of-view shots, flashbacks, handheld camera, and close-ups that showcase the range of emotions playing on Cooper's face.
Equally important is the film's engagement with the genre of the romantic comedy, for which casting a Hollywood lead such as Cooper was key. By making a character with bipolar the romantic lead and surrounding him with a loving family and community (some of whom are dealing with their own mental health issues), Silver Linings demonstrated there was greater scope than it may have seemed previously for portraying mental illness on screen in a way that was both sensitive and emotionally uplifting.
The film was applauded by many who work in mental health, including the American Psychological Association, for making the experience of living with a mental illness accessible and relatable.
A key factor in the film's approach was the lived experiences of Matthew Quick, author of the novel on which the film was based, and Russell himself, who also wrote the screenplay and whose son has a behaviour disorder (his son, actor Matthew Russell has a small role in the film).
In interviews, Russell has talked about how he was looking for a story that:
would allow my son to feel a part of the world [rather than isolated from it] … a story that was both real in terms of the pain he'd endured and hopeful.
A question of balance
Australian animator Adam Elliot, who writes and directs all his films including the Oscar-winner Harvie Krumpet, is another filmmaker drawing upon the lived experience of mental illness to create more empathetic portrayals.
His 2009 feature film Mary and Max was the first Australian film – and the first animated film – to open the Sundance Film Festival. It depicts a pen-pal friendship between Mary, a young Australian girl, and Max, a middle-aged man with Asperger's syndrome, who lives in New York. Max's letters, beautifully read by the late Philip Seymour Hoffmann, give insight into the thought processes typical of people with Asperger's.
Max's exchanges with Mary are both humorous and full of pathos, a delicate balance that characterises all of Elliot's work. Elliot freely admits the character of Mary is based on himself and that he also has a pen-pal with Asperger's. Referring to the work, he has said:
We are all imperfect and we have to embrace each other's imperfections […]

I want empathy rather than sympathy and I want to put audiences in my characters' plasticine shoes and realize what it's like to be say, a middle-aged man living in New York with Asperger syndrome, like Max, but be endearing at the same time.
The Australian writer-director Elissa Down drew upon her own experiences to create a humorous and touching portrait of a suburban Aussie family with an autistic son, Charlie (Luke Ford), in 2008's The Black Balloon.
Down grew up with two autistic brothers, and has said many of the incidents depicted in the film – such as Charlie running down the street in his undies or having a tantrum in the supermarket – happened within her family. While much of the film's narrative focuses on the teenager Thomas (Rhys Wakefield) and the mixed emotions he feels towards his brother, Down does not neglect Charlie's point of view.
She creates cinematic equivalents for how he sees the world, such as the opening credit title sequence that shows the names of all the objects on the screen, labelling everything we see. Her innovation and artistry were recognised when The Black Balloon was awarded the Crystal Bear for Best Feature in the Generation 14 program of the 58th Berlin International Film Festival.
Small screen
This shift towards empathy for characters living with mental illness is not confined to the cinema. In television, there is arguably even greater scope for taking audiences on a shared emotional journey with a mentally-ill character, given the producers have several episodes in a series to establish and deepen this connection.
The critical and commercial success of series such as Homeland, The Bridge and United States of Tara demonstrates the complex storytelling demanded of this subject matter and audiences' willingness to empathise with these unconventional protagonists.
In The Bridge, detective Saga Noren (played by Sofia Helin) has Asperger's, although her condition is never explicitly named. Her blunt manner and unusual way of relating to people are simply integrated into the story, without fanfare. With Homeland and Tara, much of the success is due to the acting talents and commercial appeal of their female stars, with both Claire Danes and Toni Collette winning Emmy and Golden Globe Awards for their portrayals of bipolar disorder (Danes) and dissociative identity disorder (Collette).
Cinema has always had the capacity to engage audiences in an empathetic relationship with characters. Films can express characters' emotions in powerful ways: consider, for example, the externalisation of characters' inner turmoil through set design and shadow play in the German Expressionist films of the 1920s (eg. The Cabinet of Dr Caligari) or the 1950s family melodramas of Douglas Sirk or Nicholas Ray, where props, costumes and colours become symbolic of the characters' repressed emotions.
These are important antecedents in the current wave of screen portrayals that sees artistic expression and the growing awareness about mental health in the community combine to create filmmaking that is both powerful and personal.
While there will always be debates regarding the accuracy or realism of screen portrayals of mental illness (these are, after all, commercial products, not medical research papers), it's encouraging to see the hopes and aspirations of characters living with a mental illness being placed centre frame.
Fincina Hopgood is co-convenor of the symposium Try Walking in My Shoes: Empathy and Portrayals of Mental Illness on Screen, presented by The Dax Centre and The ARC Centre of Excellence for the History of Emotions, to be held at The University of Melbourne, on February 13 and 14, 2014.