Craig Emerson is definitely a multitasker. Who can forget his singing routine on national television last year when he borrowed the tune of the 1970s Skyhooks rock classic Horror Movie and lampooned alarmist commentary about the impact of the carbon tax? Perhaps he could consider adding "Four Ministers In One Day" (apologies to Crowded House) to his repertoire.
Maybe Craig Emerson's multitasking abilities were a factor, but we can safely assume it was not for his singing that prime minister Julia Gillard beefed up his ministerial responsibilities as part of Monday's reshuffle, adding Tertiary Education, Skills, Science and Research to his Trade and Competitiveness portfolio.
Actually, the significant international education sector is a neat fit with the Trade and Competitiveness portfolio. After all, international education is Australia's largest non-resource export earner worth around A$15 billion a year and supporting 100,000 jobs. Universities are also central to the blueprint for action outlined in Ken Henry's Australia in the Asian Century white Paper, another of Dr Emerson's ministerial responsibilities.
But an equally significant factor in the new arrangements is that the decision by the prime minister reflects a new type of thinking about the central role played by tertiary education, science and research in the economy.
Announcing the changes, Gillard described Dr Emerson's new responsibilities as "the critical human capital and productivity portfolio".
Universities Australia has been making the point for some time that university education and research are critical to lifting productivity, innovation and competitiveness in order to transform and expand the economy, improve our existing industries, create the new knowledge based industries of the future and to strengthen our society.
The new arrangements also replace one minister and a parliamentary secretary with one Cabinet minister and two junior ministers. Sharon Bird has been promoted to become the Minister for Higher Education and Skills, while Don Farrell will be the new Minister for Science and Research. Greg Combet continues on as Minister for Industry and Innovation.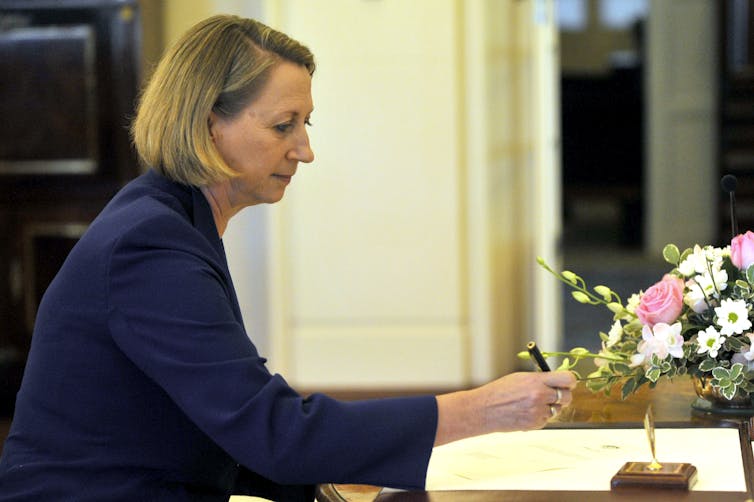 All three ministers will face a steep learning curve but there will be no time for reading in with the process of shaping the May budget and the sensitive pre-budget negotiations well underway. The sector will need strong advocates within government to counter the axe-wielding efforts of the Department of Finance.
Along with many others, the sector was a victim of last year's Mid-Year Economic and Fiscal Outlook when $1 billion was stripped from higher education and research forward estimates.
Now more than ever the sector needs policy stability as well as influential and senior representation within government.
The sector has faced a revolving door of ministers in the past sixteen months with the most recent, Chris Bowen only appointed in February this year and resigning last week. Universities fear that with such a loss of continuity, key policy decisions including in relation to funding strategic national research infrastructure, investment in university fellowship programs and implementation of the AsiaBound program could be at risk or delayed.
The government has some ground to make up with the sector to ensure that despite the swift turnover in ministers, the issues confronting universities are front and centre of the national agenda.
Having made that point, I know that if anyone can provide the sector with the confidence it needs it's these four capable ministers.
But forget the honeymoon this time.