As tourists head to airports this summer, American travelers are likely to see groups of young people in matching T-shirts awaiting flights to Latin America or further afield. Their T-shirts sport biblical verses or phrases like "Here I am, send me" or "Called to serve," and the teens may gather for prayer before boarding.
These young people are heading off to be short-term missionaries: an experience that has become a rite of passage in some corners of Protestant Christianity as overseas travel has become more affordable for Americans. According to some estimates, as many as 2 million youth and adults per year participated in Christian mission trips before the pandemic, including overseas trips and trips to poor communities at home.
While it is difficult to confirm these numbers, mission trips are now especially commonplace within evangelical churches, with larger and more affluent churches offering multiple trips throughout the year. Some congregations plan their mission trips in-house. Others enlist the services of mission companies with names like World Race, He Said Go and World Gospel Mission. Typically, these companies combine humanitarian service, development projects and faith. They promise participants adventure, spiritual growth and an opportunity to serve as Jesus' hands and feet in the world.
I have been studying short-term missionaries for the past six years. I have interviewed dozens of pastors, trip leaders and young missionaries, and I have had the opportunity to participate in a mission trip in Central America. Through this research, I have learned about why so many young Christians want to go on mission trips and have been struck by their desire to "serve." Yet, as a geographer, I am concerned by their lack of knowledge about the people and places they visit.
'White man's burden'
The missionary impulse within Christianity comes from the Great Commission, a Gospel verse in which Jesus instructs his disciples "to go and make disciples of all nations, baptizing them in the name of the Father and of the Son and of the Holy Spirit."
The spirit of evangelism thrived among European and American Christians in the 19th century, fueled by frontier expansion and colonization. Protestant missionaries spread throughout Africa, Asia, Latin America and the Pacific, seeking to win souls for Christ. Also important, in many of these men's and women's eyes, was something often referred to as the "white man's burden": the imperialist idea that they had a duty to introduce Western civilization to supposedly "backward" people.
Missionaries had mixed success in converting so-called natives to Christianity. But they left lasting impacts through the many institutions they established around the world, including schools, universities and hospitals.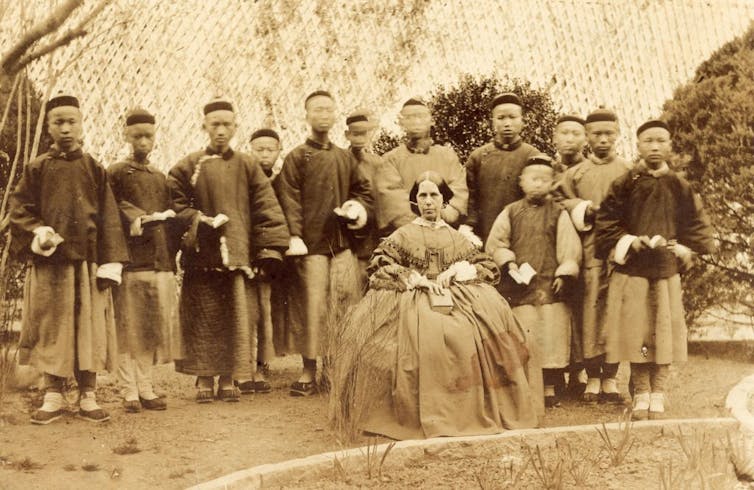 Missions 2.0
Contemporary missionaries are the inheritors of these earlier waves. Yet they also have some distinctive characteristics.
Historically, mission work was a lifelong calling and profession, one that often meant never coming home. Career missionaries continue to have a role in missions today, sometimes financially supported by denominational organizations like the Southern Baptist Convention's International Missions Board or by donations from individual churches.
But the movement is now dominated by short-termers who are in the "mission field" for a couple of weeks or months. Some trips go to destinations where Christians are a minority, such as the Middle East, India or Southeast Asia. More commonly, they take place in countries with a sizable Christian population and partner with local evangelical organizations and churches "planted" by long-term missionaries. Trip organizers I interviewed emphasized that the mission teams are there to serve and to take direction from their local partners.
Another distinctive feature of short-term missions is their approach to faith. Rather than push "conversion" as a goal, today's mission leaders emphasize "relationship building" in hopes that connections will gradually lead people closer to Christian beliefs.
Trips are oriented not just around the spiritual transformation of the local community but also the spiritual transformation of missionaries themselves. Pastors and organizers say that trips are meant to teach young American Christians what it means to live as a disciple of Jesus, to share the gospel and to love people who are not like them. Organizers talk about young people learning to "live missionally" and to see opportunities to build God's kingdom in their ordinary lives.
Sacred and secular
Short-term missions, however, also appeal to young people's desire to see the world and to be adventurous. The language used to describe and promote trips is remarkably similar to secular overseas volunteering or "voluntourism," as well as gap-year programs before college.
Both experiences are built around the idea of getting out of your comfort zone and experiencing cultural differences in the name of self-improvement, preparing for life in a globalized, diverse world.
Another similarity is that both Christian and secular programs usually involve some kind of service project: building a house, digging a well or leading recreational activities for children. Such activities are meant to give young people confidence in their ability to "make a difference" in the world, while developing resilience and gratitude.
'Walk with the poor'
Not all evangelicals see the value of mission trips. Critics have argued that American short-term mission teams dump unwanted goods on host communities, are culturally insensitive and commonly assume that locals need American "expertise." Construction projects push out local workers and often result in shoddily built structures – suggesting the enormous sums of money spent on mission trips might be better spent if donated directly to local organizations.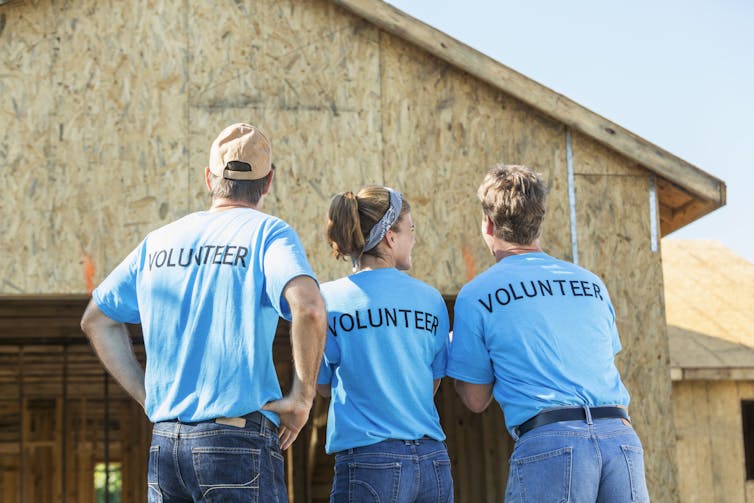 Books like "When Helping Hurts," by evangelical authors Brian Fikkert and Steve Corbett, aim to explain how leaders can make mission trips more effective, both in terms of alleviating poverty and in terms of evangelism.
Warning against a "white savior" attitude, they suggest that the purpose of short-term missions is to "walk with the poor" and build lasting relationships that will lead people to Christ.
Beyond the bubble
In my research, I have met mission trip leaders who are trying to put these ideas into practice without harming the communities they visit. But troubling elements persist.
Trip organizers want to open American Christians' eyes to realities of the world outside of their bubbles. Yet their messages tends to imply the effects of poverty can be overcome through personal faith in Christ. Short-term missionaries I interviewed did not blame people for being poor but were reluctant to describe the hardship they witnessed in terms of social injustice.
The mission teams I studied learned almost nothing about the impacts of corruption, violence and social inequality on the communities they believed they were there to help. Trip leaders felt that such information would bore participants and detract from the spiritual aims of the trip. In effect, what mattered to the volunteers and organizers was simply that places were poor and foreign rather than the reasons poverty was so entrenched.
Many of the short-term missionaries I interviewed described feeling changed by their trip and becoming more aware of their own privilege. But the focus on spiritual fulfillment means that these young people may be missing out on opportunities to deepen their understandings of the world and to build solidarity with the communities they visit.