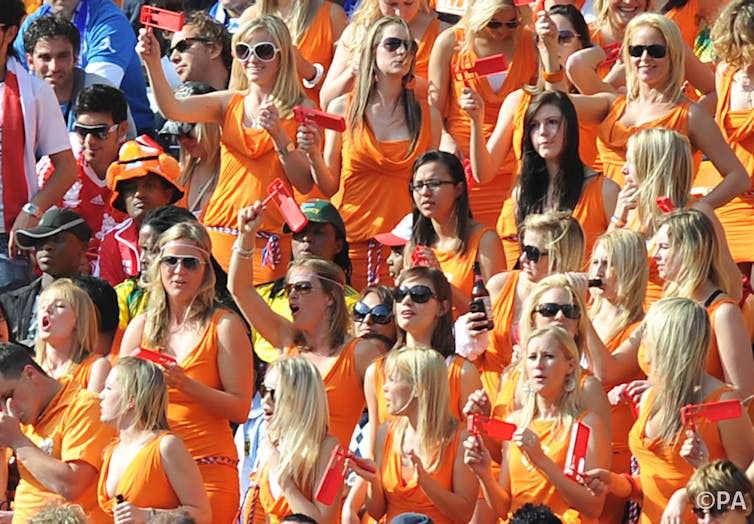 On the face of it, there doesn't seem to be much to link Lionel Messi's choice of drink with a Black Sea beach resort, a former holiday destination of Russian communist leaders.
And yet over the next six months, both the Argentinian footballer and Sochi, host city of the impending Winter Olympics, are likely to become focal points for one of the world's fastest emerging commercial battles.
Pepsi recently signed Messi and a host of other top players to its "superstar 2014 football squad" in a bid to attack its closest and bitterest rival, Coca-Cola in the run-up to this summer's World Cup in Brazil. Coke may be the tournament's official drink, but Pepsi hopes its superstars will mean football fans will spend June buying blue cans, not red.
What Pepsi is doing is known as ambush marketing. Ambush marketing entails rival corporations and brands deliberately attempting to persuade or mislead consumers into thinking they have some kind of association with a sporting mega-event, without the rival corporations actually paying a fee to the likes of FIFA or the International Olympic Committee (IOC). Sporting mega-events are the classic battlefields, and 2014 is set to be a big year.
Ambush marketing is a relatively new commercial phenomenon that emerged at the 1984 Olympics in Los Angeles, after the IOC changed the way in which it sold sponsorship deals. From cutting lots of deals for relatively small amounts of money, the IOC moved to a model of selling a small number of deals to a select few global corporations for huge sums. Since then many other sports governing bodies have followed the IOC's lead, with FIFA's World Cup sponsorships the most obvious case.
In pursuing such a model, the IOC and FIFA have in essence created an exclusive enclave of corporations and brands that, in the IOC's case, receive legal protections in return for their substantial sponsorship investment in an event.
For brands that miss out on such deals, or those that simply cannot afford it, ambushing is another way to reap some of the benefits of an official sponsorship deal. Sport is increasingly littered with cases of ambushing, some of them very high profile.
In 2010, Dutch beer brand Bavaria smuggled female models, dressed as Denmark fans, into a World Cup game in Cape Town. Midway through the game, the women undressed to reveal Bavaria branded orange dresses. When they were ejected from the stadium and later arrested, the story attracted international attention – job done for Bavaria.
This wasn't Bavaria's first successful World Cup ambush, either. Four years previously the brewer had given out bright orange lederhosen to Dutch supporters. When organisers realised the trousers carried Bavaria's brand, they ordered everyone to remove their trousers during a match against the Ivory Coast. While Dutch football fans watched the game in their pants, Bavaria beer soaked up the publicity.
But it is bookmakers Paddy Power that has raised the art of ambushing to new heights. Its most notable success came at the London 2012 games, when it creatively side-stepped ambushing legislation by running posters declaring official sponsorship of "the largest athletic event in London". The event actually sponsored by Paddy Power? An egg and spoon race held in a French village, also called London.
Siding with the sponsors
How sporting mega-events, the organisations that own them (like the IOC and FIFA), and official sponsors respond to the threat posed by Pepsi, Bavaria, Paddy Power and their ilk is a crucial issue.
Sponsorship managers will often preach the mantra that if the connection between brand and consumer is strong enough, then official sponsors need have no worry that consumers will be distracted by the shock tactics of deviant rivals.
But others nevertheless advocate a more assertive – some might even say draconian – response to the threat of ambushing. Sports authorities have unsurprisingly sided with those who pay their bills and as such, all nations hosting Olympic Games, both summer and winter, must pass legislation protecting official sponsors.
This raises all kinds of issues, but most notably that the consumption of products and brands which rival the official sponsors' is not allowed.
At the last World Cup in Germany, cans of Bavaria beer were confiscated from fans as American brand Budweiser is the tournament's official beer. During the London 2012 games, food at Olympic venues could only be purchased at McDonald's outlets, again the official sponsor. Many spectators complained that prices were exorbitantly high and that choice was poor.
In Vancouver, ambushing laws were employed in an even more restrictive way, as anti-Olympic activist Chris Shaw of the University of British Columbia was pursued under the legislation. Eventually Shaw took legal action against the local organisers (a case that he won), but not before he had been routinely stopped by the police.
Both Sochi and Brazil have already seen social unrest and disputes over civil liberties. Yet moves to protect official sponsors will fuel the sense of injustice. Not only will ambushers and their marketing activities be firmly dealt with, but anyone seeking to exercise their rights to publicly consume a rival brand or product may find their consumption severely restricted too.
So, if you like Coca-Cola it is going to be a good year for you. But if you choose instead to sip a Pepsi with Messi in Sochi or Brazil, be warned that the experience may be rather less positive.