This October, the Planet Hollywood Casino in Las Vegas is hosting a chess tournament with the largest prize fund in the game's history. The competition is unambiguously called Millionaire Chess. More than 500 players from 39 countries will compete for a share of the US$1m pot, with $100,000 to the overall winner.
Co-organiser and chess grandmaster Maurice Ashley has loudly stated his aim to blow all previous tournaments "out of the water". Big money, limousines for the competitors, high-profile corporate sponsors and the celebrity endorsement of actor and chess enthusiast Will Smith will be employed in an attempt to give the game a modern makeover.
Such blunt commercialisation revives questions of the game's relationship with 21st-century spectator sport and its recent failure to attract commercial attention. And it also highlights a sense of urgency within the chess world to rewrite the cultural image of the game despite it being played by more people than ever. It seems that the aim is to realign chess, make it more like poker, more glitzy and glamorous. Many will baulk at this naked commodification. But a brief look at the game's history suggests the historical persistence of these concerns.
For large parts of the 18th and 19th centuries, beginning with the Frenchman François Philidor the professional chess-player was viewed with a mixture of scorn and admiration. Much popular commentary viewed chess primarily as educational, good for self-improvement, rather than a career. Leading English player Howard Staunton noted the game was ideal for those eager to invigorate "to the utmost their intellectual powers". Chess was not "to be made the means of low gambling". A xenophobic atmosphere, partly driven by Staunton, saw foreign professional chess-players temporarily driven out of competition in Britain.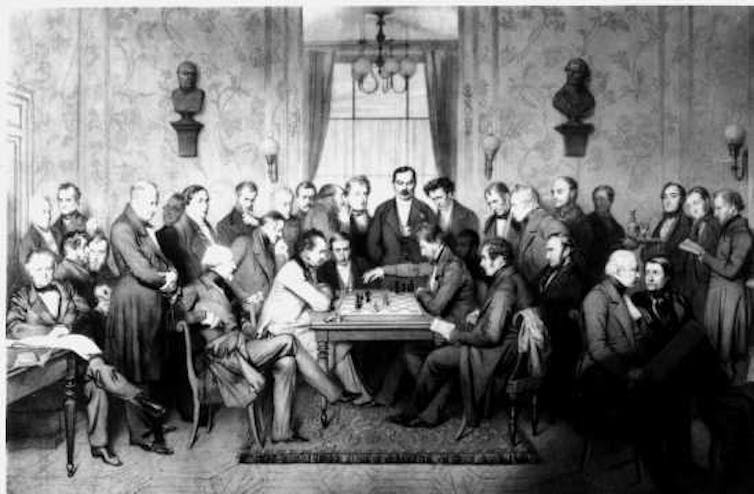 But a chess player's career was also dependent on public performance – and participation attracted financial reward. Staunton's own 1843 match with the Frenchman Pierre Saint-Amant, with stakes of £200 per side and coverage invoking Anglo-French rivalry, was just one game that contained many of the same elements of popular spectacle and media attention which the Millionaire Chess Open desires to harness.
The 20th-century history of the game continued to see chess evolve as a spectacle and a professional sport. The global growth of chess was inextricably tied to the Soviet Union's use of it as a symbol of ideological superiority. Players were trained and paid for by the state, producing a line of world champions including Mikhail Botvinnik, Mikhail Tal, Tigran Petrosian, Boris Spassky, Anatoly Karpov and Garry Kasparov. Tournaments were held at ostentatious venues including the House of the Unions in Moscow and New York's Hudson Theatre.
Players were expected to be dignified. A suit and tie became the standard uniform and conformity to Communist creeds was demanded. This impression of the professional chess player was rendered expertly in the opening to the James Bond film From Russia With Love where the creepy Agent Kronsteen competes in luxurious surroundings. The Soviet chess player was a respectable professional, the perfect representative of the scientific and artistic mastery of Communism.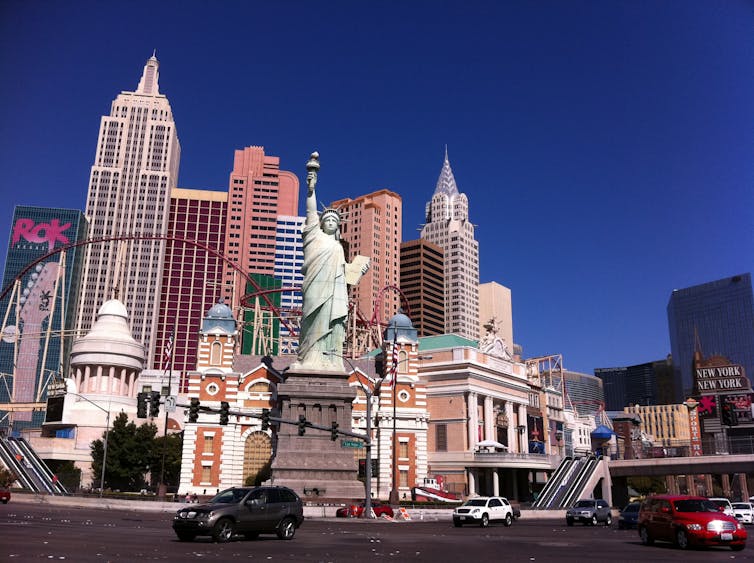 And so chess became politics. And, as the Washington Post once noted, if Communism's vice was that it turned everything into politics, capitalism's was that it turned everything into cash. And here we are in Vegas.
One player who may have approved of this elaborate spectacle was Bobby Fischer, the American-born world champion from 1972 to 1974. Fischer's constant demands for higher appearance fees for himself (and his opponents) attracted both criticism and praise. He saw himself in the same vein as a professional sportsman, comparing chess players to athletes, and raised the profile of the game beyond the Soviet Union.
Playing during the Cold War, his 1972 World Championship victory over Boris Spassky earned him nearly US$80,000 – more than six times as much as the 1960 event – in addition to his US$125,000 participation fee. This audacity resulted in massive press attention and increased US Chess Federation membership and sponsorship. But as Fischer faded from public view, so too did chess' popularity. The game's attraction rested largely on his shoulders. By the 1980s the Fischer Boom was over and prize money for open tournaments declined.
So there have been longstanding tensions in the high-stakes chess world revolving on whether it is intellectual activity, political front, professional sport or all three at once. The most recent incarnation of chess as the embodiment of capitalism lies in Vegas – the ambition to modernise the image of the game seemingly rests on the promise of a more attractive environment for corporate sponsorship rather than any desire to increase participation, educate, or improve the standard of play.
An estimated 600m people play chess worldwide, yet the Millionaire Chess Open failed to reach its intended target of 1,500 competitors. By comparison, the 2013 World Series of Poker, with its prize fund of $10 million, attracted more than 79,000 entrants.
Without a headline player, or the kind of geo-political backdrop which turned Bobby Fischer into a global celebrity and chess into a fashionable game, the Millionaire Chess Open may struggle to permanently raise the game's profile. It looks like what happens in Vegas may well stay in Vegas.