At the sprightly age of 44, Nicolas Winding Refn has garnered critical acclaim for films such as Pusher (1996), Bronson (2008) and Drive (2011), and collected two lifetime achievement awards. It's no surprise then that the famed l'enfant sauvage is a captivating figure of enquiry.
Winding Refn was the subject of Phie Ambo's documentary The Gambler, which premiered at the Rotterdam International Film Festival in 2005. He is once again placed under the microscope in the Australian premiere of My Life Directed By Nicolas Winding Refn (2014) at this year's Melbourne International Film Festival (MIFF).
The documentary is directed by Winding Refn's wife, Danish actress Liv Corfixen, and captures the creative pressure and mounting doubt following the unexpected success of his most commercially viable film, Drive. Corfixen films Winding Refn as he finishes production on his controversial 2013 film Only God Forgives, and provides intimate access to the emotional toll this process has on his marriage and family life.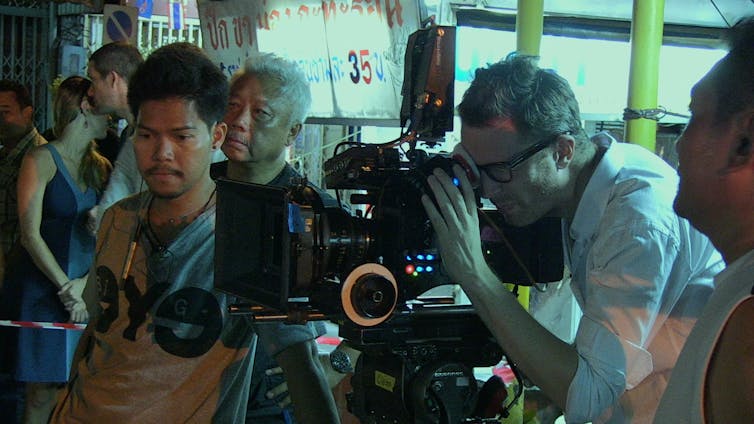 There was indeed enormous expectation placed on Only God Forgives, which reunited the director with the star of Drive, Ryan Gosling. Corfixen beautifully captures the strong bond between these two men and the complexity of their close friendship and creative collaboration. Surrealist filmmaker Alejandro Jodorowsky is obviously a strong influence on Winding Refn and he also makes an appearance in the documentary, performing tarot readings for the director and his wife that bookend the film.
While the documentary is of course concerned with what is produced and brought to life by the creative process, it also suggests that something must in turn be sacrificed. Corfixen remains off-camera for most of the documentary but it is her voice that guides the narration and presses Winding Refn to vocalise his thoughts and feelings.
It is apparent that their relationship has been put under immense pressure by this process and many of the conversations between them are strained.
Winding Refn is at his most animated during the press releases and shooting but otherwise assumes a subdued and relatively silent presence in gentle defiance of Corfixen's questions. In one scene, Corfixen pushes him on why he is feeling despondent after the release of Only God Forgives at Cannes Film Festival in 2013. Her probing elicits a sudden angry outburst from the director that is shocking but never engaged with further.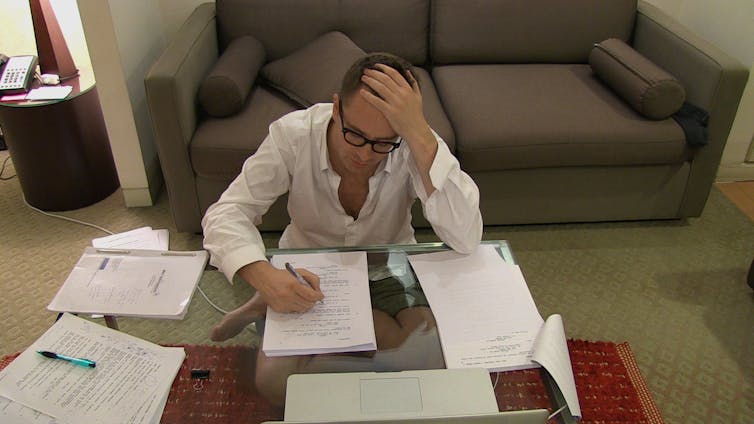 When Corfixens's documentary was screened at the Forum Theatre, it was preceded by Ursula Meier's exceptional profile of the young actor, Kacey Mottet Klein. Reflecting on what is means to lose oneself in the role, Meier's short film (Kacey Mottet Klein, Birth of an Actor, 2015) received a warm round of applause. It is perhaps this emotional resonance that is lacking in Corfixen's film.
Her documentary shares a similar problem to Yves Montmayeur's Michael H Profession: Director (2013), which was screened at MIFF in 2013. Both documentaries endeavour to expose some essential truth behind an enigmatic and elusive creative mind. But both films only ever scratch the surface and, in fact, suggest an impossibility of getting any closer.
So while Corfixen's intimate relationship with Winding Refn is what provides her with seemingly complete access to her subject, it is also what limits her. Her documentary seems motivated by a fascination and fear of immersion in the creative process.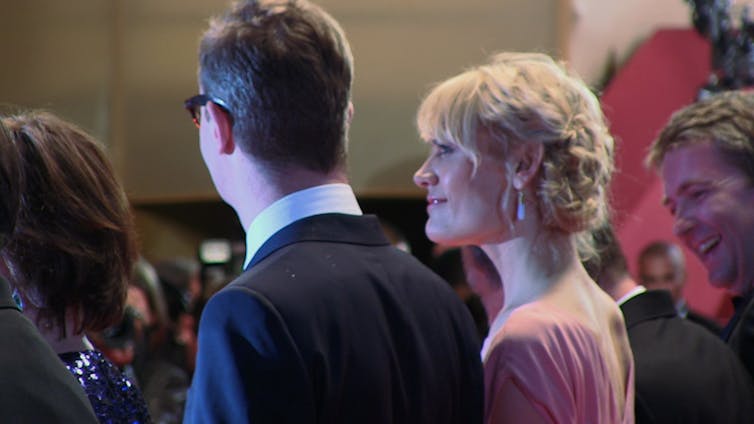 At the end of the film, Corfixen asks Jodorowsky for advice on how she can fulfil her role as mother and wife but also pursue her own creative ambitions. While left unanswered, Corfixen's question hints at a sense of frustration that resonates with how gender roles and responsibilities are negotiated.
Winding Refn is a captivating director who takes impressive risks in his creative work and continually pushes the boundaries of cinema. Fans of his work may be disappointed that this documentary doesn't offer a more detailed engagement with his creative vision of the film, especially as Only God Forgives continues to elicit such strong responses of hatred and admiration.
Perhaps the impenetrable nature of Winding Refn is less a fault of Corfixen's film and more a necessary state for the director to maintain a sense of mystery. By peeling back the curtain, it is possible that some of the mystery and magic that surrounds such an enigmatic figure will be lost, destroyed and unable to be retrieved.

My Life Directed by Nicolas Winding Refn is showing at the Melbourne International Film Festival. Details here.