The first draft of We That Are Young, my debut novel, was written between 2010 and 2012. For much of that time I was in India, researching in New Delhi and Kashmir. It was after unprecedented anti-corruption protests had swept the country, and before the rape of Jyoti Singh became headline news around the world. It was before Narendra Modi, the current right-wing Hindu prime minister, came to power. However, it was some way into the growth of a fierce capitalism that began with economic liberalisation in the 1990s, changing the fabric of Indian society for better and worse.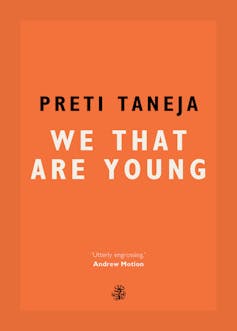 In many ways 2012 was an extraordinary year. Fiction writers, including Aravind Adiga, were already exposing the nerves of what was coming – and I could feel it in almost every conversation I had. People at all levels of society had had enough of inequality and corruption and were making their views heard. This was linked to a new sense of nationalism – that the time for India to take its place as a global superpower was not long off. There was a sense of things changing in other ways too and some seemed very positive. Homosexuality was decriminalised in 2009, for example, and a popular talk show called Satyamev Jayate was launched to tackle pressing social issues from dowry deaths to transgender rights with an Oprah style format.
At the other end of the spectrum was Kashmir. The conflict there, sparked by Partition in 1947, has caused untold suffering and decimated generations. In 2012 Indian military presence was in evidence, but there was a brief window of decommissioning, and a feeling of normal life continuing under difficult conditions. In spring the tulips were out; people picnicked in the Mughal gardens. There was a slight sense of tourism – local and international. Though the marks of conflict were everywhere, there was also a fragile sense of calm.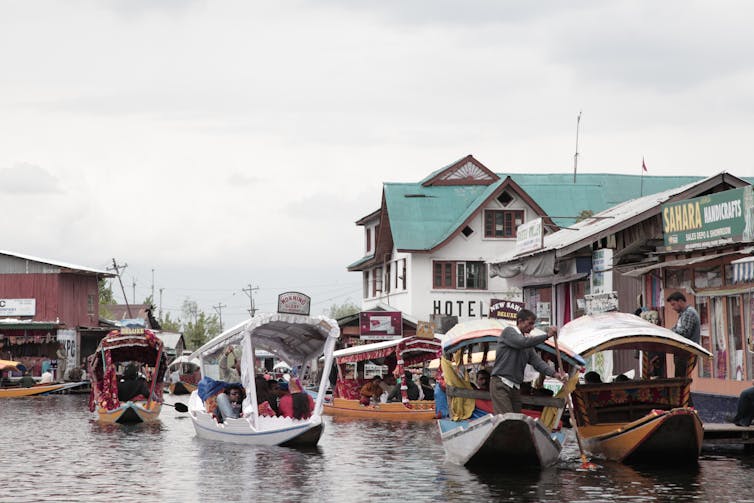 At the same time, local people I spoke to told me of the rise of radical Sunni Islam in the Kashmir Valley, strengthening its hold on young Kashmiri men coming of age. Shi'a artisans, responsible for generations for producing Kashmir's precious artefacts, were feeling under threat from economic imperatives drawing their children away from traditional crafts, but also from a sense of increasing intolerance in the air.
We That Are Young
Shakespeare's King Lear offered me a chance to think about all of these issues in India from a literary and epic perspective. As such it formed the blueprint for my novel. Even more so because Shakespeare came to India with the rise of the British empire, and so translations of the plays to India have particular relevance as we think about that relationship today.
My novel explores the legacies of colonialism, the impact of a changing economic system on the social world, the place of women and "others" in a patriarchal society, and what happens when the partitioning of a country results in territory disputed between siblings after an egregious campaign of divide and rule. In the play, Shakespeare suggests – and Kashmir proves – that the result is (civil) war. Kashmir, like Dover's cliffs in King Lear, is the place where all of the terror and violence and sorrow of a Partition that was the endgame of Britain's Imperial presence in India converges.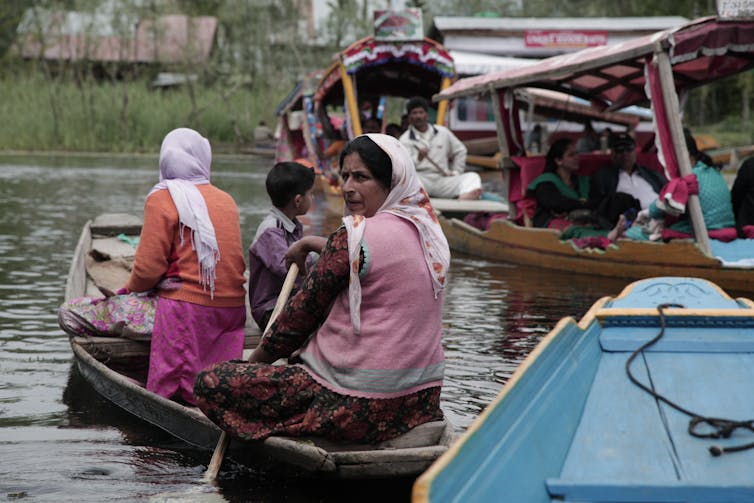 As the book went into drafts and towards publication, Modi swept to power on a right wing Hindu ticket linked to economic development. It became clear that some of the issues evident when I was researching were coming to fruition. Some things had to change, some stayed the same – others went into reverse.
In terms of women's rights, though dowry has been banned for decades in India the practice continues, while marital rape remains unrecognised as a crime. Homosexuality has been recriminalised. The trickle down of "muscular nationalism" has inspired "cow vigilantes" to commit brutal attacks against people whose centuries old livelihoods have depended on their work – transporting cows (considered sacred in Hinduism) for one purpose or another. The vigilantes hold extreme views and many victims of the violence are Muslim, others are from India's so-called low castes.
Kashmir is now facing a return to the violence of the 1990s. Curfews, crackdowns, the sense of a freedom struggle being fought by Kashmiris for themselves is giving way to young men declaring solidarity with al Qaida. The world's first mass blinding by a state there has terrible consequences for peace (as well as forging tragic links with Shakespeare's exploration of "justice" in King Lear).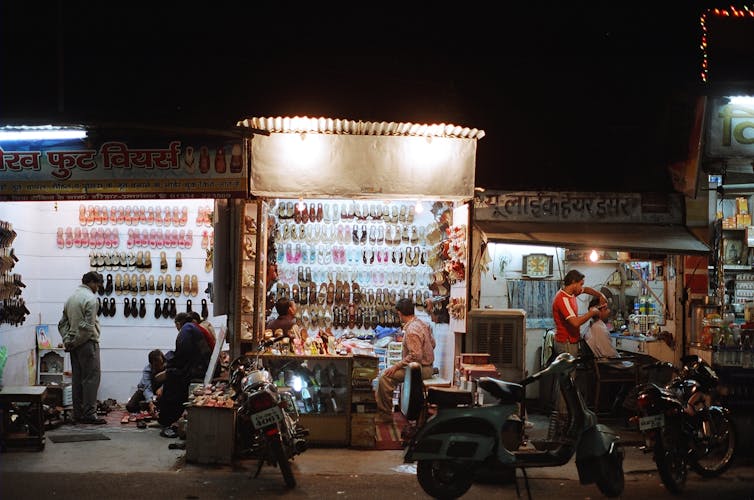 Too close to the bone
Back in 2013, the early days of the novel's submission, publishers in the UK and India found the concept of King Lear as Indian difficult to accept, others called the book "too close to the bone". Some disliked the depiction of poverty, others the expression of India's sense of confidence. Some shied away from the novel's exposition of political corruption, and industry and media collusion. Jeet, the book's anti-hero, is torn between his identity as a gay man and his craving for absolute power, drawn from his interpretation of Hindu epics. Institutional misogyny and sexual abuse are offset against explorations of sexual desire – in men and women. The novel tracks the rise of intolerant religious nationalism, while people on the ground strive and protest for their rights.
The themes of the book are drawn from life, mapped onto Shakespeare's play. But the current climate in India is one in which freedom of expression seems increasingly under threat.
Because Arundhati Roy writes about Indian military presence in Kashmir, an MP for the ruling Bharatiya Janata Party can tweet that she should be used by the Indian Army as a human shield. When documentary director Suman Ghosh made a film about Nobel Laureate Amartya Sen, words such as "Hindu" and "cow" were censored. When director Alankrita Shrivastava wanted to release her film Lipstick under my Burkha, dealing with female bodies and sexuality in a serious but open, funny way, the Indian film board refused to grant it certification on the grounds that it was too "lady orientated", before its success around the world allowed it to be screened in India to great acclaim. Indian critics of the state's actions in Kashmir risk accusations of being "anti-national" in the way that perhaps, under the British empire, the charge of "sedition" might once have been made.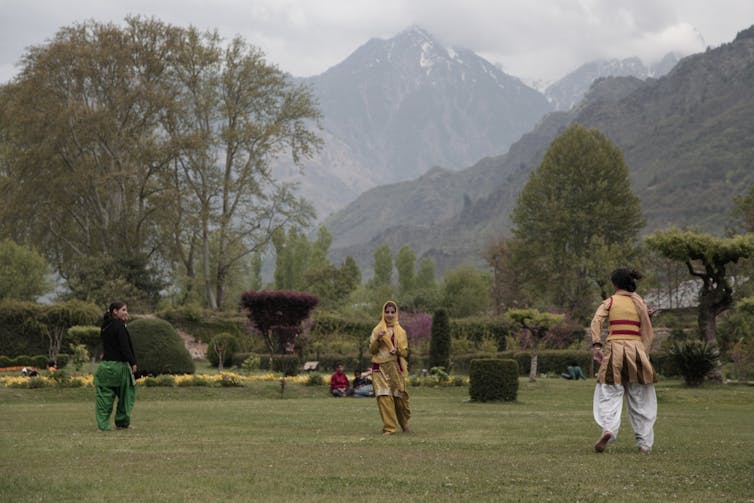 Shakespeare ends King Lear with the words:
The weight of these sad times we must obey
Speak what we feel, not what we ought to say
The oldest hath borne most, we that are young
Shall never see so much nor live so long.
The rhetoric seems to encourage a speaking out for social justice. But in one version of the play the lines are spoken by Edgar (Jeet, in my novel), the last man standing, a character whose moral compass seems to me deeply skewed. So is that last speech a call for a better world – or is he affirming his own carte-blanche to justify more terrors to come?