The mining boom is gaining momentum with massive investment either underway or slated but the benefits to Australia have peaked and we must now face the difficulties of being a high-dollar quarry where 80% of mining is foreign owned and local content is dropping.
That's the view of Victoria University economist Professor Peter Sheehan, who co-authored with Professor Bob Gregory, The Resources Boom and Macroeconomic Policy in Australia: Australian Economic Report: Number 1, released today. Professor Sheehan speaks here about the downside of the boom:
---
Professor Peter Sheehan, Director of the Centre for Strategic Economic Studies, Victoria University
The local content in the mining industry was significantly above 50% but now it's falling. While the boom is continuing, it might not continue to have a net boost.
Prelude is a $12 billion offshore [liquefied natural gas] project that Shell is building off Western Australia. This thing's going to be three and a half times the size of the MCG. It's going to be built in Korea, and towed across the sea to 200 kilometres off Western Australia. They're going to put a rig down and they're going to pump out the gas. All the liquefaction process which freezes the gas so it can be shipped will be undertaken on the platform, and the ships will then dock into the platform and take it away. This is a case in which there's virtually no local content. Maybe three or four hundred people need to work on this but they might come from anywhere.
A lot of this game we are out of now, and maybe we could have been in some of it. Around Perth and elsewhere there's a lot of expertise and investment being built up, but it's more about the R&D side of it rather than manufacturing. It's a common global perception to see Australia as a big quarry- there's no question of that.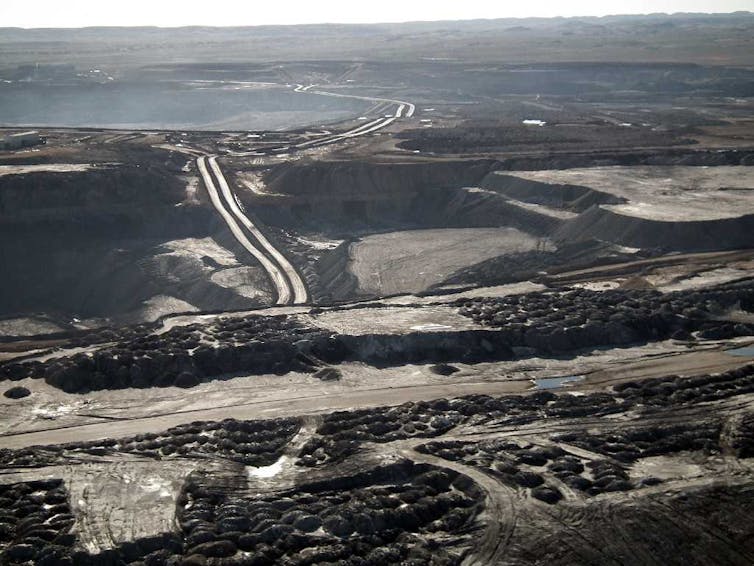 There could have been more high-tech manufacturing in Australia. Part of the problem is the mining industry itself. If we didn't have the mining industry we'd be a lot poorer, but the dollar would be 30 cents in which case a lot of things would be competitive. We'd have a lot of tourists and we'd put our intellect into manufacturing, which would still be competitive. Intellectuals couldn't afford to go overseas, either, so they'd have to stay home and do some work. Some of it's just economies of scale, but the dollar is shifting.
There are good reasons for thinking that the dollar is going to stay high, because what we haven't seen yet is the production side of all this investment. Iron ore exports out of the main port in Western Australia are going to go from less than 100 million tonnes [per year] to 500 million tonnes by 2020, so that underpins exports and the balance of payments.
There's a fair chance we're going to have to live with a high exchange rate. We're going to give a lot more attention to things that we can do that are internationally competitive at a high exchange rate. We have to think about how we can do things that are smarter or cheaper.
I've been up in the Port Douglas area and I've been struck by how many shops were closed and how many resorts were up for sale or closed down. The tourism industry's struggling hard because people aren't coming here and in particular we Australians are going overseas. All these things interact. We're going to have to learn again how to be more competitive with a high exchange rate.
Investment in mining will continue to rise, and the Reserve Bank is now saying it will be 7% of GDP by 2013-14, which is enormous [up from 3.7% in 2009-10]. But the nature of the investment is hollowing out because of the falling local content. When we get to the production side of things, if iron ore goes from 100 million tonnes to 500 million, it virtually takes no [extra] people. They just get bigger shovels and put it on bigger trains and dump it into the ships, so there's not much employment in the production. There's a lot of revenue for people, but not much employment.
What mining does to the environment is an enormous problem - absolutely. Mining's not all plus, by any means, and when people burn the coal we mine, they put the emissions up. When we say we need to get better at doing a lot of knowledge-intensive things, key among that is environmental stuff. This is one of the areas we can really start to develop, and develop more local capability with an international perspective.
There's a lot of potential for the use of our expertise and maybe some of our products in China, for example, where the environmental problems are just enormous.