When I first qualified as a doctor more than ten years ago, it was simple – my duty was to provide the best possible care to the patient in front of me. Evidence and clinical experience were my guides. Unlike in a commercialised health system, such as the US or India, I was not torn between doing the right thing and demands from a profit-making paymaster, or concerns over whether my patient could afford the care.
Identity checks at the front door and upfront charging have changed all that. They compromise my duty to "show respect for human life" by prioritising British lives over all others, regardless of the wider implications.
According to the NHS constitution, healthcare should be "available to all irrespective of gender, race, disability, age, sexual orientation, religion, belief, gender reassignment, pregnancy and maternity or marital or civil partnership status". It is a service that provides care "based on need, not an individual's ability to pay". It is these first two fundamental principles that I, along with many other NHS staff, am so proud of.
For the first time since its inception, Jeremy Hunt has said "we should all expect to be asked questions that confirm our eligibility for free healthcare". This statement came as part of the Migrant and Visitor Cost Recovery Programme, first rolled out in 2014. It sets in place a series of policies that restrict access to healthcare for those not born in the UK. The NHS cannot be available to all, as the constitution states. A line must be drawn somewhere, and that line is the UK border.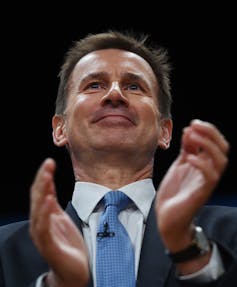 An immigration health surcharge has been one of the least controversial measures introduced, attached to the visa application process for long-term non-European Economic Area migrants and students.
However, the second part of the cost recovery programme has been to incentivise NHS trusts to identify ineligible patients and charge them 50% more than the actual cost of their care. Critics argue that the cost of managing this scheme does not justify the 0.3% dent in the annual NHS budget attributable to health tourism. Furthermore, there have been reports of patients wrongfully billed. This would be stressful in itself, but more concerning are the reports of racial profiling that has been used to aid the identification of chargeable patients. With the introduction of charges upfront in an NHS that is already running on empty, snap decisions on who will actually be asked to provide identification are likely to be based on identifiers of difference, such as skin colour or accent.
To add to this hostile environment for migrants, in February this year the assumption of confidentiality – a sacred cornerstone of medical practice and a foundation of the trust that is so vital to the doctor-patient relationship – was placed on shaky ground with an agreement that patient details could be passed on to the Home Office. This memorandum of understanding, along with a hotline which charged the NHS 80 pence per minute (just to add insult to injury), is aimed at identifying people for deportation.
A public health risk
Despite the Department of Health's claim that evidence is lacking, there is a significant body of knowledge that demonstrates that charging and data-sharing deter people from seeking help when they are unwell. These barriers to obtaining health – which, by the way, the UK government has signed up to protect as part of the EU convention on human rights – extend way beyond those who, in the eyes of the law, are ineligible for care. From a public health perspective, delaying diagnosis and treatment of infectious diseases increases the risk of spread to the wider community. Bacteria, I assure you, pay no heed to arbitrary notions of birth rights and citizenship.
From an economic perspective, prevention is better than cure. Those deterred from accessing healthcare by these policies are the least able to pay. By the time their treatment is life-threatening, you can be sure that, had we treated them sooner, the outcome would be better and cheaper for all. It will be those who look different, sound different, or dress differently from an "average British citizen" (in the head of the person in front of them) who will be caught in the wider net of eligibility checks.
These policies do not protect human rights. They are not in line with my General Medical Council duties as a doctor or with NHS principles. They are not economically sound. They will not protect the health of the public. These policies feed a narrative that the NHS crisis has been caused by migrants – not the rich people who broke the banks and heralded in a period of austerity. We must look up and hold those people in power to account and look around at our fellow human beings with compassion and kindness.