Welcome to the Tory Party conference in Manchester – as ever a curious mix of the nerdy, the nutty, the nasty, and the nice and normal.
The latter (apologies to anti-austerity protesters everywhere but it's true) are in the majority. That's of course if you don't count the lobbyists and the exhibitors – the paid smoochers and sponsors. There are more of these, some grumble, than there are actual delegates.
But whatever else this is, it's clearly the annual gathering of what seems well on the way to becoming Britain's (or at least England's) natural party of government once again.
The Conservatives collected here – be they councillors or cabinet ministers – are not only comfortable with power, they see it as the natural order of things. They're also enjoying being back with a majority so much that most of them, faced with the choice between what Matthew Parris recently referred to as unleashing their inner Genghis Khan or else making a pitch for the centre ground, seem surprisingly keen to do the latter.
Even on Europe, things don't seem to be boiling over – not yet at least. There are certainly an awful lot of fringe events on it, including one (Boo! Hiss!) sponsored by the European Commission, but right now the referendum is serving as much as a safety valve as a civil war zone. If you listen carefully, you can hear the sound of both sides keeping their powder dry while they move their artillery into place for the battle to come.
That's not to say that there won't be the odd piece of ammunition fired off here and there. Immigration is always a heat-seeking missile, exposing, as it does, the chronic contradiction between the Conservatives' enthusiasm for free and open markets on the one hand, and national and cultural sovereignty on the other.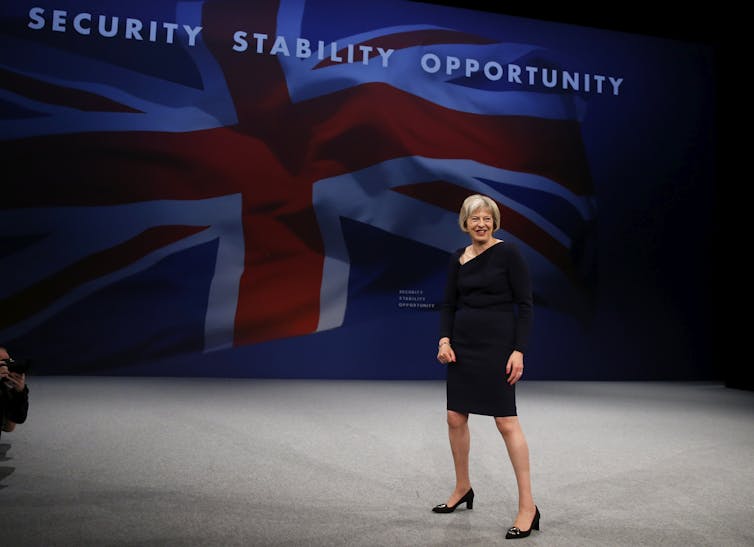 Home secretary Theresa May certainly pushed the populist button in her speech to delegates on this issue, claiming she's as determined as ever to beat back the hordes from abroad. She won plenty of applause from the floor, but will have enjoyed rather less, I suspect, from some of her colleagues.
Place your bets
May's speech was just one intervention in what promises to be the longest latent leadership contest since Blair vs Brown.
For the moment hats are being tried on for size rather than thrown into the ring but everybody's thinking about the impending tussle – and not just the big, medium and mini-beasts who dream of taking a shot at the top spot. The delegates, whether they're sitting in one of the record number of fringe events or in the main hall, clearly can't help wondering whether whoever appears to be in the running really has what it takes to do the top job.
Boris Johnson is of course the man to watch, breaking cover (but only partially) by mumbling coded concerns about his main rival George Osborne's insistence on sticking to his planned cuts to tax credits. That might help him if Osborne eventually has to compromise, but it won't be enough to put him back in pole position.
I'm beginning to think that crunch time is rapidly approaching for the soon-to-be-ex-mayor. His best – and perhaps his only – chance of denying Osborne his inheritance may be to campaign to leave the EU, hoping the British people follow his lead, and maybe forcing George and Dave (presuming they both recommend staying in) to resign after a referendum defeat.
But that's for the future. For the moment, the Tories are celebrating, but trying hard to avoid looking like they're celebrating – and trying equally hard not to fall out over Europe.
Pretending they're not already obsessing about who comes after Cameron, however, looks to be proving the biggest ask of all.