Mediterranean societies have been described as communities of honour and shame. The fundamental currency of their social order is respect. When the Lebanese civil war drove thousands of its citizens to seek refuge in Australia after it began in 1975, a moral economy of respect travelled with them.
This moral economy confronted a society not ready to receive the migrants; nor were they expecting what they found. The story of the sometimes fraught relationship of Lebanese immigrants, their children and Australian society underpins SBS and Northern Pictures' four-part series Once Upon a Time in Punchbowl, which is set to premiere on SBS One on Thursday, June 19, at 8:30PM.
In the midst of Australia's confusion in 1976 over how it should or could respond to people fleeing crises, the Fraser government introduced a Lebanese concession that eased restrictions applying to normal immigration applications, especially in relation to employment skills, language and ability to assimilate.
Around 20,000 Lebanese arrived in Australia over the next four years. Just under half were Muslim (mainly Sunni but also Shia from the south), joining a Lebanese Arabic community that had been until then overwhelmingly Christian with smaller Druze and Alawi groups.
As government reports at the time show, many of the refugees from rural parts of Lebanon were poorly educated and lacked skills necessary for work in Australia. They were often traumatised by the war, and some had lost family and homes in the back-and-forth movement of forces. They also entered the country as industrial employment opportunities were contracting and investment in education was being reduced.
As a result, the conditions were put in place that would lead to significant and growing frictions with wider Australian society, especially for a minority that would become more marginalised and alienated.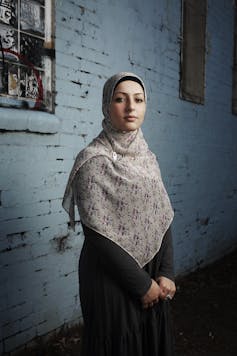 These initial conditions of settlement were not to be easily resolved. Sociological research suggests that the first period of immigrant settlement is chaotic, and the first things to get organised are crime and religion. Each struggles for the hearts, minds, money, fears and hopes of people setting out on new lives.
By 1977, the first Lebanese Sunni mosque was established in Lakemba in Sydney's southwest, but there were also signs that both the longer-established Christians and the newly arrived Muslims were generating what would become significant criminal networks.
There is some evidence that it was the Christian-background criminals who were moving in on Sydney's lucrative Kings Cross drug trade that were recruiting Muslim-background youth from the western suburbs to provide muscle and deal the drugs at street level.
This latter group would later break away – or be forced out – and build its own black economy in Punchbowl around Telopea St and Punchbowl Park. Meanwhile, the same generation of refugee Vietnamese youth was doing much the same in Cabramatta, a few suburbs away.
The Lebanese story has been marked by moments of public crisis, and these have served as the backbone for the Once Upon a Time in Punchbowl narrative. The 1991 Gulf War, where anti-Arab racism was widespread in public and media reactions to the conflict, confronted the Lebanese with questions about their loyalty to Australia.
As during World War Two when Australia interned thousands of Italians, many of whom were citizens, paranoia about the enemy within was widespread. This had a major impact on a generation of young people who had been promised they were both Arab and Australian in contemporary multiculturalism, but were now told they had to choose. This period marked the first major upsurge in anti-Arab sentiment.
By 1993, tensions were growing between police and young people, especially in southwest Sydney. Facing an education system that had systemically failed many of them, as well as mainstream racism and being drawn into alternative ways of gaining respect in criminal networks, some young Lebanese found a certain freedom and respect in a world of drug use.
In October 1993, police attacked a group of young people at an Arabic community picnic, using dogs and batons to break up what they claimed was a riot. Later inquiries supported community claims of police racism. The situation deteriorated further with the rise of Hansonism in the mid- to late-1990s.
Into the midst of these local events came a series of new global crises involving Australians – the 9/11 terror attacks by Islamic terrorist group al-Qaeda and the subsequent invasion of Afghanistan, the murders of Australians among others by jihadists in Bali in 2002, and the 2003 invasion of Iraq in which Australia was also involved.
Each of these events set up "the enemy" as either Arab or Muslim – or both. With the largest single group of Muslim Arabs in Sydney coming from Lebanon, they became the proxy target despite not being involved in any of these events.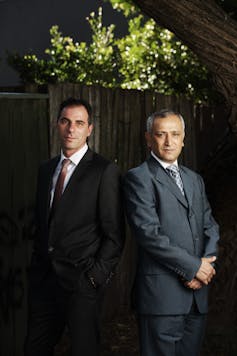 These events also introduced a new dimension into the Australian mix: radical jihadism. Some young people found the promise of new meaning and a form of ego-asserting salvation in the increasingly militant language of some minority Islamist preachers.
Imbued with a masculinist discourse which confronted the demeaning racism that had undermined the perceived honour of men for generations, many were drawn to the space in which faith could be used not to reassert a Muslim identity within Australian society, but rather assert a new identity against Australian society and the wider targets of jihadism.
It would have been hard to imagine a more volatile situation. It boiled over in December 2005, when – spurred on by Sydney radio shock-jock Alan Jones – Cronulla beach became the scene for savage attacks on anyone of Middle Eastern appearance.
That evening, young men gathered at Punchbowl Park and moved east in convoys, retaliating against those symbols of the "other" Australia that had so debased them. The RSL at Brighton–le-Sands, cars and shops in Maroubra and Anglo-looking men walking along the darkened streets of the eastern suburbs all became targets for revenge.
Out of that conflict arose a new determination by the mainstream Lebanese Muslim community to assert a right to be seen as part of Australian society. This took on a number of forms, from the conservative to the deviant. In the 2011 NSW state election, the new leaders of the Lebanese Muslim Association publicly supported the Liberal Party, thereby delivering two or three seats that might otherwise have stayed in Labor hands.
Not far away, local bikie gangs such as Notorious were growing as they recruited young Lebanese of all religious origins into their ranks. Ultimately, Notorious in Sydney was closed down by police action.
Once Upon a Time in Punchbowl tells this story and others through the eyes of those who have lived it. If anything is clear it is that the politics of respect has had to be rescued from those who have turned it toxic, and though the perpetrators exist on all sides the rescuers are gaining strength.
---
Once Upon a Time in Punchbowl premieres at 8.30pm, Thursday June 19, on SBS ONE.