In recent years, institutions in the UK and elsewhere have been accused of inflicting terrible cruelty on children in their care. In Scotland, for example, the Shaw Report exposed a catalogue of historic physical, emotional and sexual abuse of children in care between 1950 and 1995. In 2004, then first minister of Scotland, Jack McConnell, made a public apology in parliament to victims of such abuse.
The effects of such abuse are often devastating and long-lasting for the victims. Yet despite the fact that many perpetrators have been convicted in the criminal courts, the victims have had little success in recovering compensation through the civil courts to date. More than ten years after McConnell's apology, the Scottish government has launched a consultation that could make a huge difference to these civil actions in future. It could radically change victims' prospects of access to justice – and ought to be followed closely south of the border, where a similar problem endures.
The stumbling block
The simple reason why so many of these actions fail is that they are time-barred under the Prescription and Limitation (Scotland) Act 1973 as having being raised too long after the event. There are similar time limits on such actions in England and Wales in the Limitation Act 1980.
Time-bar rules are designed to ensure that civil proceedings are brought while the evidence is still relatively fresh – and certainly before any evidence is lost or forgotten. The general rule in both jurisdictions is that actions must be raised within three years of the injuries being sustained. It is true that where the injuries were inflicted on a child, the three-year period does not begin to run in Scotland until they reach 16 (it is 18 in England and Wales). Thus if a child in Scotland is abused from, say, the age of ten until the age of 14, the clock only starts running on the child's 16th birthday. This would mean that any action would have to be raised before the victim reached 19 (or before they reached 21 in England and Wales).
This extension for children has often not been enough in practice, however. The difficulty for survivors of historic child abuse is that, not surprisingly, many remain silent for many years. Some have sought to suppress their memories, while others have feared that they would not be believed. Indeed in the English case of Ablett v Devon County Council (2000), Lord Justice Sedley said that "silence is known to be one of the most pernicious fruits of abuse".
Victims have often only made allegations well into adulthood, frequently as a result of media reports, such as in the case of Jimmy Savile. They have accordingly faced time-bar arguments from those whom they have sought to hold responsible when they have launched civil actions. The new Scottish consultation is consequently looking at removing this time bar.
The problem with the counter-arguments
In the past, alleged victims have attempted to use certain other rules to get around the time bar, but without much success. In Scotland, for example, the law says that the limitation period doesn't run against a person of "unsound mind" (in England and Wales the equivalent rule refers to lacking capacity to conduct legal proceedings). While many pursuers have experienced memory suppression and induced reticence, the courts have been clear that such conditions do not amount to unsoundness of mind. Despite the abuse apparently causing severe mental illness in some cases, such as post-traumatic stress disorder, this does not appear to have led to successful arguments.
Lack of awareness is another possible argument. The Scottish legislation provides that time only begins to run against a person when they become aware of two things: that they have suffered injuries that are sufficiently serious to justify litigation, and that they were caused by the defender's wrongdoing. (The English legislation contains a similar "date of knowledge" provision.)
Legal teams have argued that victims have repressed memories and did not become aware that they were entitled to sue until relevant newspaper reports surfaced. But the courts have repeatedly held that the pursuer was aware within the terms of the legislation. As a further restriction, the legislation says explicitly that a victim not knowing they have a right of action is not relevant here. Courts have also said that a pursuer's fear that no one would listen or believe them is irrelevant in relation to awareness.
Finally the Scottish and English legislation allows a court to permit a time-barred action to proceed where it is "equitable" to do so. Many historic abuse victims have sought to rely on these provisions. But in the only Scottish historic abuse case to reach the House of Lords, AS v Poor Sisters of Nazareth (2008) (a case about alleged abuse of children at Nazareth House in Glasgow), the lords rejected such an argument. This was principally because of the length of time which had elapsed and because the defenders would be prejudiced by loss of evidence. In rejecting such applications, the courts also appear to have been influenced by the fact that attitudes to physically chastising children have changed in recent decades and that defenders' behaviour should not be judged by modern standards.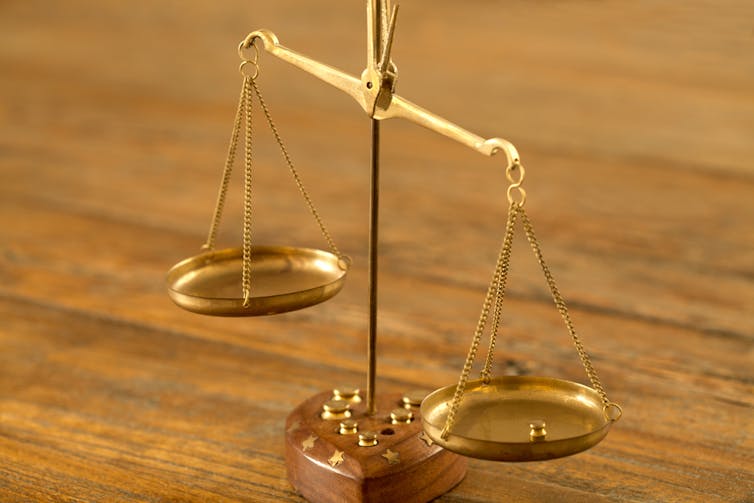 The case for reform
One is left with a profound sense that, as far as victims of historic abuse are concerned, justice has not been done. Indeed one Scottish judge, Lord McEwan, remarked in 2008:
I have an uneasy feeling that the legislation and the strict way the courts have interpreted it has failed a generation of children who have been abused and whose attempts to seek a fair remedy have become mired in the legal system.
That is a damning indictment. Another Scottish judge, Lord Clarke, observed in McE v de La Salle Brothers (2007) (a case involving alleged abuse at St Ninian's Residential School in Stirling) that parliament did not have in mind issues such as repressed memory when it passed the 1973 Scottish Act. He argued it was therefore not appropriate to stretch the statutory language, making clear that if a problem existed, it was for parliament to solve it.
This helps to explain why abuse survivors have been agitating for the removal of the time-bar in relation to their claims for a number of years (see chapter six of the Shaw Report, for example). It is impossible to avoid the conclusion that in Scotland, as well as England and Wales, the current legislation as framed and interpreted does not adequately provide for them. Both the Scottish and UK parliaments therefore need to address this problem as a matter of urgency. The Scottish government has taken the first step with its consultation. The debate will hopefully also extend south of the border and culminate in legislation in both jurisdictions. While we wait for that to happen, those who have been so grievously wronged in childhood can at least hope that some positive change may finally be in sight.