The architecture profession perennially chides itself for being a poor advocate of the value of good design. The phenomenal rise of the Open House movement demonstrates how a simple concept – celebrating exemplary buildings by opening them free to the general public for one weekend a year – has become a successful format for such advocacy, combining entertainment and education.
Since the first Open House weekend – held in London in 1992 when 20 buildings opened their doors to the public – the Open House movement has expanded to over 30 affiliated cities world-wide. There were more than 375,000 building visits at London Open House in 2015. In Australia, Open House events now run in Melbourne, Brisbane, Perth, Hobart and Adelaide – with Brisbane's on this weekend.
Though its promotional material borrows from the jargon of the real-estate industry, the Open House mission is more noble: to cultivate a knowledgeable audience for architecture and involve people in the decisions that are made about the built environment.
The Open House format is also not entirely new. It combines aspects of the logic of the Grand Tour with its education in taste; the public institution Open Day popularised in the 20th century; and the voyeuristic pleasure and insights into everyday life provided by historic house museums.
In cities like London and New York, it is easy to explain the popularity of such an event in terms of simple tourist numbers. However, its success in other locations highlights the way it has tapped into local and repeat audiences. In my home city of Brisbane, there has been more than a five-fold increase in building visits in five years, with over 66,000 in 2015. A number of these are repeat visitors.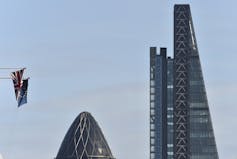 In most Open House programs, buildings of recognised historical value sit alongside the latest in high quality contemporary design. One of the most popular buildings at Open House London recently was Rogers Stirk Harbour and Partners' newly completed Leadenhall Building, affectionately known as the cheesegrater for its raked form. However the most popular building was George Gilbert Scott's Foreign and Commonwealth Office Building of 1868.
Interestingly, Brisbane's own "cheesegrater" – the ABC Centre by Richard Kirk – has been a consistently popular building each year since its inclusion in the program.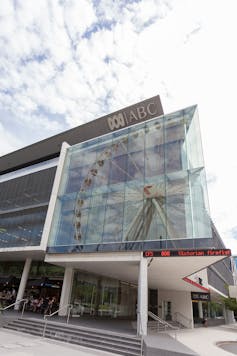 Open House also showcases the latest in sustainable design and innovative development. In 2015, Common Ground, a supportive inner-city housing initiative, and Green Square Affordable Apartments were opened in Brisbane. In Melbourne, you could see how a 75m2 Flinders Lane apartment was renovated for a family by Claire Cousins.
One of the most sought-after Open House experiences is gaining access to private houses. These are often the most difficult to get into and are still considered the jewels in the crown of the architectural profession. And just as Grand Designs has been such a success in bringing architectural content to a TV audience, it satisfies an aspirational desire to see beautiful domestic settings and how other people live.
However this impulse is not always gratified by prestigious homes. In 2013, I visited the the Jacobi House, the Eisenmenger House, and the Chater Street Residence in suburban Brisbane. They were startling for their respective modesty in size and conception. They had all been lovingly renovated by their mid-century enthusiast owners who guided visitors through their homes as amateur experts.
The following year, inspired by this experience, I opened my own apartment in Brisbane's Torbreck, an iconic high-rise building designed by Aubrey Job and Robert Froud and built in 1959-61.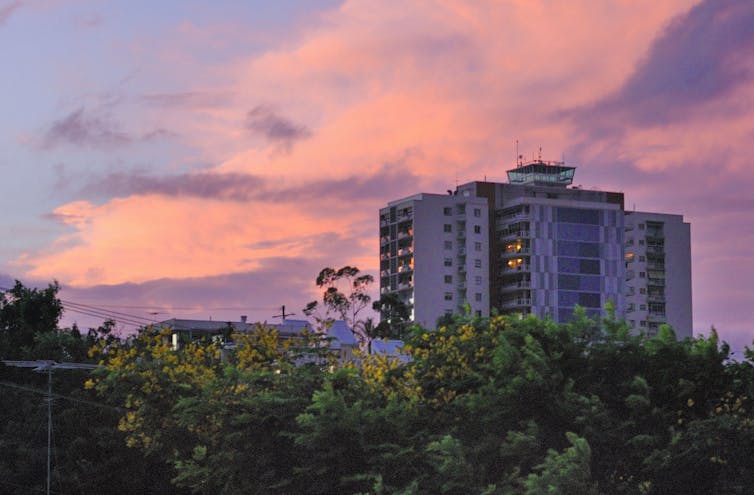 Like the owners of the houses, I felt compelled to showcase Torbreck's design to a larger audience. Overwhelmingly visitors were curious to see the interiors of this otherwise inaccessible but visually prominent suburban landmark. It was delightful to witness their surprise and enchantment at the clever apartment layouts, the light-filled spaces, and the playful use of materials and colours.
One of the parallel events at Brisbane Open House that typifies the form of soft advocacy it does so well, is the Man About the House stand-up comedy and music show performed by Tim Ross and Kit Warhurst.
In this show, performed for intimate audiences in architecturally significant homes, Ross weaves stories of growing up in suburban Australia; being curious about design and buying and restoring a mid-century home in Sydney, with discussions of the architecture of the host venue. Since 2013 Ross and Warhurst have toured this show as far as London and Palm Springs.
Ross is a self-made expert, sanctioned by the profession (he was MC at the opening of the Australian Pavilion at the Venice Biennale). He is also an everyman, and performs a journey of personal cultivation in a way that demonstrates the importance and value of architecture to society.
In Ross's most recent project Streets of Your Town, a two-part TV series that will air on the ABC next month, he takes this model to a larger audience – seeking out exemplary domestic architecture in our suburbs to reveal its quality and beauty.
There is a larger question at stake for Ross: he wants to discover how in Australia we lost sight of an ambition for quality architecture for all - an ethos that underpinned much mid-century design - and where our suburbs are heading as a result. The series combines documentary footage, interviews with experts and residents, and Ross's informal and humorous commentary to take the viewer on a journey of self-realisation.
A robust architectural culture needs interlocutors and the typical Open House program has grown to include parallel events including lectures, films, debates, and children's programs.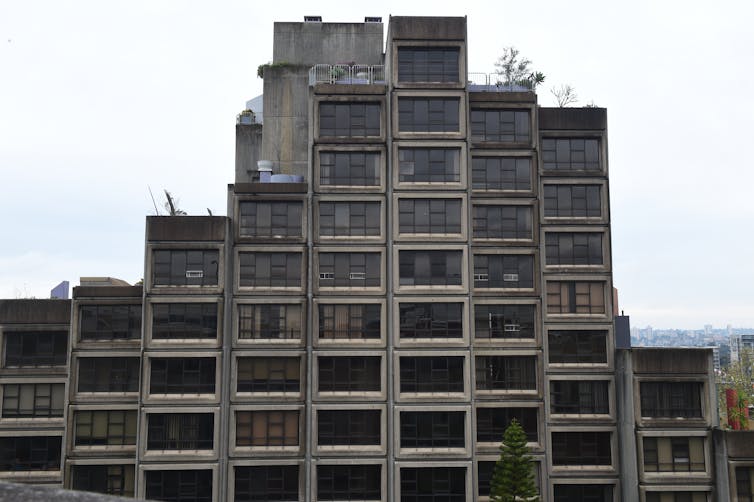 In 2016, Melbourne Open House had a special program of lectures and films on brutalist buildings, a generally unloved form of late modernist architecture that is enjoying a new popularity at a time when many such buildings are being demolished. Brisbane and London Open House have a focus on opening offices of architecture practices to demystify the processes of architectural design.
It is difficult to quantify the real success of an event such as Open House in raising the expectations of the general public for a high quality built environment – and how this might translate into tangible outcomes, such as more heritage listings, or better suburbs. Still, Victoria Thornton, the founding director of Open City and London Open House, is now undertaking an impact study that will endeavour to do just this.
However, the Open House movement demonstrates a softer form of advocacy in bringing conversations about architecture to a larger and more diverse audience.
While it does not take the place of a robust critical culture or the more direct political lobbying that professional architectural and built environment bodies undertake, it has a simple but important value in offering direct experience of buildings and a festive expansion of architectural culture.
Open House Brisbane is on October 8 and 9.
Streets of Your Town is scheduled to screen in two parts on Tuesday 8th and 15th November, 8:30pm on the ABC.