Last night the Commonwealth Marine Reserve Network survived a vote in the House of Representatives. The Opposition had hoped to disallow the motions setting up the network, but were narrowly defeated. Presumably they will reopen their attack on the network should they take office in September.
Tony Burke announced a new network of marine parks in June this year. The proposal has since been attacked by recreational and commercial fishers.
As a marine science academic I have been perplexed by protests from the Coalition and some recreational and commercial fishing groups.
The Coalition has claimed that because of the Commonwealth Marine Reserve Network "local recreational fishers have been locked out on their back door" and that "local families are locked out from sitting in the tinny and being able to stop, sit back and actually catch a fish".
This is quite simply not the case: maps show that proposed no-take areas are as far away from the vast majority of fishing activity as possible. Proposed no-take areas comprise less than 16% of Commonwealth waters. Of this, 96% is more than 100km from shore.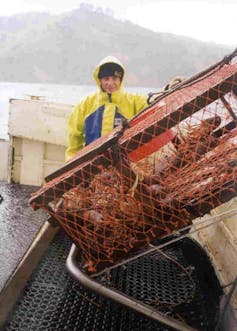 Tony Burke estimated that less than 2% of commercial fisheries' catches will be affected by the introduction of these protected areas. Some deep-sea recreational fishers may be affected but very few people fishing from tinnies will be within several hundred kilometres of the nearest Commonwealth no-take area.
This is arguably something the Coalition should be protesting about: there is a large amount of evidence internationally that fishermen perceive a benefit from fishing next to adequately sized no-take areas. This is likely due to the delayed capture, and increased size, of fish living within no-take areas. The "net" effect of no-take areas on fishing seems to be bigger fish, and the bigger the reserve the bigger the fish!
Personally I would like to take my family fishing in a tinny and catch a big fish or three. I argue that my government should provide a selection of large no-take areas within easy access of my local boat ramp.
My considered scientific opinion is that objectives for no-take areas should not be about maintaining fish stocks, as this is done by fisheries management. Instead they should recognise biodiversity conservation and opportunities for education and science, as well as providing an insurance policy against unexpected population failures in our fisheries. As a fisher, I would be happy to know that there are places nearby with big fish doing their thing.