Yesterday marked the beginning of DonateLife Week, in which Australia's Organ and Tissue Authority ramps up efforts to promote organ and tissue donation with a week-long media blitz and program of public events. The authority was established in 2009 as part of a national reform package designed to boost Australia's dismal rate of donation - a mere 11.3 donors per million population (dpmp) in that year.
Expectations of DonateLife, the public face of the authority, have been high, in part due to the generous $151 million in funding awarded to implement the reform agenda. The recent report on donation activities for 2012 was disappointing. The rate of deceased donation was 15.6 dpmp - an increase of 5% on 2011, but below the target of 16.3 dpmp.
Arguably, expectations are already set too low. Australia's performance compares poorly to that of countries like Spain and Croatia, with 2011 rates of 35.3 and 33.6 dpmp respectively.
Why raise awareness?
The theme of DonateLife Week 2013 is "Make your wish count - discover, decide, discuss organ and tissue donation". Raising awareness and promoting discussion is important because it helps people to make informed decisions about donation. Providing accurate information and dispelling myths are vital elements of donation education programs which lead to increased public support.
Discussion is also critical because the final decision to refuse or approve deceased organ donation lies with the potential donor's family. If the potential donor is registered with the Australian Organ Donor Register, the family may still veto donation on the grounds that he or she had changed her mind.
If the potential donor is not registered, the family is asked to provide surrogate consent. This is more likely to occur if the individual had previously expressed a willingness to donate. A 2002 study found that families were nearly seven times more likely to consent to donation if they knew their loved one wished to donate.
The impact of family refusal
Family refusal is an important factor in Australia's low donation rates. Of the 710 families approached to provide consent for donation in intensive care units last year, 300 refused (42%). High rates of refusal are reported elsewhere – in Switzerland, for example, 52.6% of families refuse organ donation (with 12.8 dpmp). But Spain has only 15.9% refusals.
In an article published recently in Internal Medicine Journal, Bond University ethicist Katrina Bramstedt highlights the problem of family refusals of registered donors ("vetoes"). Compared with 300 refusals in 2012, the family veto numbers for Australia seem small: only 30 families refused consent to donation by registered individuals between 2002 and 2011.
But these translated into the loss of "40 corneas, 16 bone donations, four heart valves, four lungs, two kidneys, two pancreata and one heart". Every denied donation, Bramstedt notes, has value. The exercise of family veto deprives patients of life-enhancing and life-saving transplants. Furthermore, it may undermine the autonomy of those who choose to register as potential donors.
Bramstedt warns that the surrogate decision-making model involved in family veto theoretically implies a lack of respect for advance-care directives. If families can override a documented intention to donate one's organs, why not a documented preference for - or against - other interventions at the end of life?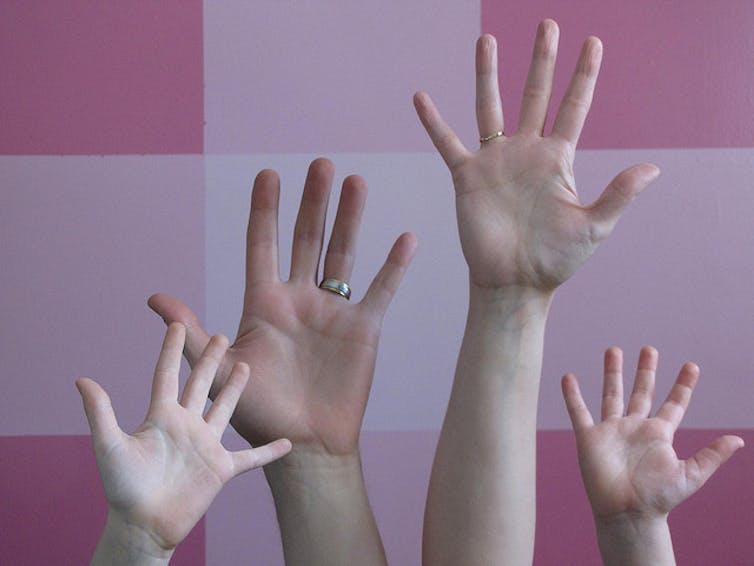 Moving beyond awareness
Australia's current approach to family refusal is to encourage discussions about organ donation so individuals and families feel comfortable providing consent. But if Australia is to move more quickly towards the donation rates of the world's best countries, we need to do more.
A number of factors are known to influence the likelihood of families consenting to donation, such as the expertise and sensitivity of staff who approach relatives to discuss and request donation. Increasing donation also depends on better identification of potential donors, and discussing donation options with their families.
Behind the scenes, DonateLife is working towards the introduction of training programs and other strategies to replicate Spain's success in this area, but there is a long way to go. A 2012 study reported a range of resource barriers to facilitating organ donation in Australian emergency departments. In another paper, the same researchers revealed that knowledge about brain death - which is known to influence donation rates - was poor among Australian emergency clinicians.
We also need to start thinking about changes within our society. The rising prevalence of diabetes and other chronic diseases means that our needs for organ transplantation will increase. We won't be able to meet these needs if we continue to think of donation as an exceptional altruistic act.
Donations should always be valued and celebrated, but perhaps it's time to think of them as acts of solidarity or reciprocity. We are more likely to receive a transplant in our lifetime than to become a deceased donor.
In Israel and Singapore, individuals who have joined the donor registry receive a degree of priority in transplant waiting lists. There are ethical concerns about reciprocity rewards systems, but a recent review suggests reciprocity may motivate donation more effectively than commonly proposed strategies like financial incentives.
This DonateLife Week, we should remember that translating donation wishes into transplants depends on a lot of factors, and involves a lot of people. Talking is important, but taking action is better. For most of us, this means giving serious consideration to joining the Donor Registry. For those working as health-care practitioners or policy makers, it also means taking responsibility for facilitating donation opportunities.