This article is part of our series on demystifying palliative care, where experts explain the process of end-of-life care in Australia.
---
While we prefer not to think about it, death affects us all at some point. But that conversation is forced much earlier than anticipated for families whose child is diagnosed with a life-limiting illness. Also referred to as life-shortening, these illnesses put someone at increased risk of dying. Often, palliative care is needed.
According to Mattie Stepanek, a child who died from a life-limiting neuromuscular illness, paediatric palliative care
[…] no longer means helping children die well, it means helping children and their families to live well and then, when the time is certain, to help them die gently.
Palliative care focuses on a child's quality of life and support for the whole family, including siblings and grandparents. Such care not only addresses the child's illness but also their overall well-being – physical, emotional, cultural and spiritual.
While there are similarities in the general principles of palliative care provided to children and adults, there are also key differences. These include the types of conditions more common in children, and the need to pay special attention to the whole family, particularly the sick child's siblings.
---
Read more: What is palliative care? A patient's journey through the system
---
Why a child may need palliative care
A life-limiting condition means a child could die before the age of 18. In the UK, around 32 children (aged up to 19) per 10,000 are living with a life-limiting condition. In Australia, we estimate around 14,000 children under 15 have a life-limiting condition.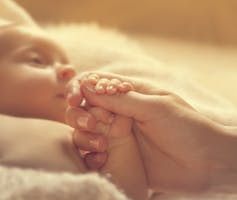 Of these, 1,400 would be particularly fragile and at increased at risk of dying in the next 12 months. Infants (aged less than 12 months) are most at risk due to the prevalence of severe congenital and genetic conditions around the time of birth.
Children are often referred to palliative care when their condition deteriorates or progresses. For children with cancer, this may be when it spreads despite chemotherapy, or returns after treatment.
But more than half the diagnoses in children with life-limiting illnesses are non-cancerous conditions. There are more than 400 of these, affecting newborns through to young adults.
These include neurodegenerative conditions (mainly affecting neurons in the brain and spinal cord), neuromuscular conditions, various conditions affecting their metabolism (the ability to convert food into energy) usually caused by enzyme deficiency from a defective gene, and severe cerebral palsy. Any system in the body can be affected, but children are most likely to get serious illnesses in the nervous and metabolic systems.
Many will require palliative care soon after diagnosis. For some conditions, such as the neurodegenerative disease leukodystrophy, the child will experience a gradual deterioration in function over a number of years, becoming dependent on their parents and carers. Earlier referral to palliative care allows the paediatric palliative care team time to meet and get to know the child, family and their needs. Usually the child's original paediatrician will stay involved and the palliative care service will act as an extra layer of support.
---
Read more: We need better treatments for childhood cancer, with fewer side effects
---
A child may be referred to palliative care for reasons such as pain management, or other physical symptoms such as vomiting, difficulty managing seizures or constipation. Caring for the child's emotions is also important. Sometimes palliative care may assist in caring for a child at home, or provide support so the child can continue to attend school.
Palliative care also provides parents with practical supports, such as equipment and "short breaks". These can occur in the home (where a carer gives the parents a break) or in a children's hospice. Such care can have a huge impact on the well-being of the child and their family.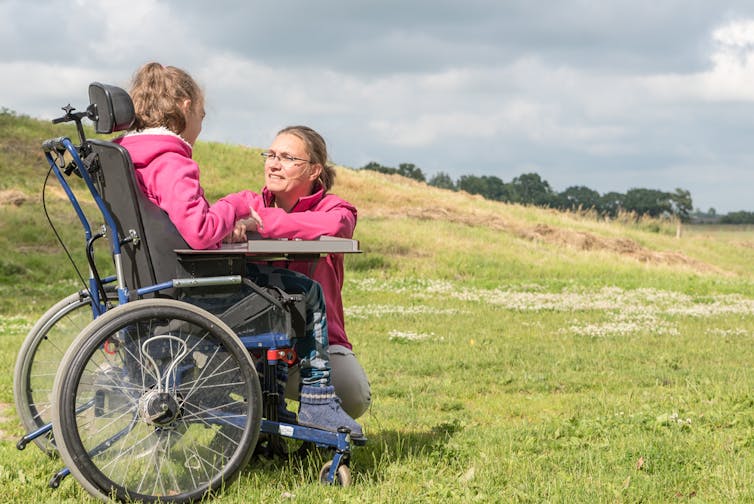 Caring for whole family
Palliative care for children is especially concerned with not only treating the child, but the whole family. All family members may be vulnerable as they face the changes the child's diagnosis imposes on their lives.
It is particularly important to support the siblings of the sick child. Some siblings may not share their thoughts and feelings of distress with their parents because they do not want to add to their parent's difficulties. Siblings often have unique bonds with each other, and the illness or death of a brother or sister may represent the loss of a friend they have shared many life experiences with.
---
Read more: Adults can help children cope with death by understanding how they process it
---
Support for siblings is particularly important given a sibling's death will affect their future. It may cause behavioural problems, school failure, developmental regression or physical symptoms. A Swedish study found the perception a sibling did not have a peaceful death and poor communication with family, friends and health professionals increased the risk for unresolved grief in surviving siblings.
Another Swedish study showed it is possible for siblings to have positive memories about their brother's or sister's death. With the right support, some have expressed the feeling they grew as individuals in the process. Others experienced stagnation because of the physical and mental distress they bore throughout their sibling's illness and death, often feeling forgotten.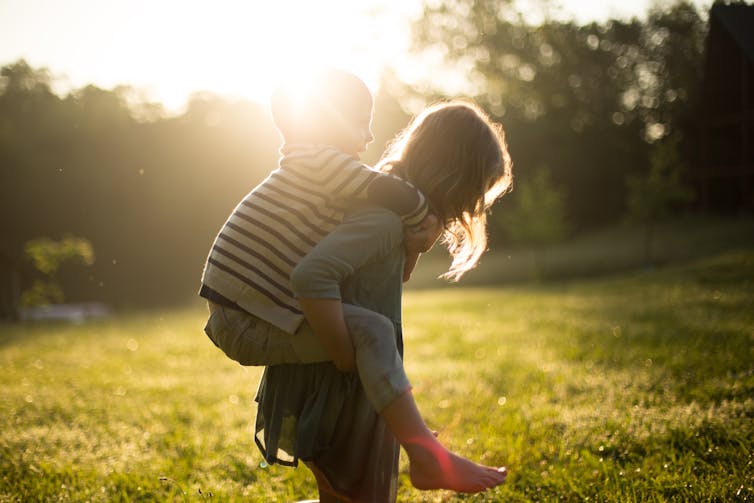 Different approach for children
Children have evolving physical, emotional and cognitive development. So palliative care professionals and other carers must be aware of and responsive to each child's changing levels of communication and ability to understand their illness and treatments. Decision-making on medical care is also different than with adults, as parents (or a guardian) will make decisions for their child.
Planning (or thinking) ahead is important in the context of a life-limiting condition. This is why there is increasing emphasis on developing advance care plans for children.
Such plans give children and parents the option of writing down what treatments they may or may not wish to have if their condition progresses or if there comes a time when they are unable to participate in such decisions.
---
Read more: Children can decide their medical treatments under Victoria's unique advance directive laws
---
Most Australian children's hospitals have a paediatric palliative care service that can work with other health professionals and families to support children requiring palliative care.
There are also three children's hospices located in Victoria, New South Wales and Queensland. In recent times, small teams of health professionals have been able to visit patients and health professionals living outside capital cities in "pop-up" visits. The federal Health Department has funded these.
This is just a start, as we need further development of the workforce that supports families receiving palliative care, more funding support for families caring for their children, as well as more bereavement support services that can care for parents and siblings after a child dies.
Palliative Care Australia is updating and developing a suite of resources for families.

Queensland Health has recently developed a charter for children and young people affected by a life-limiting condition, which provides other helpful information for children and their families.
---
Read more in the series: