Within the year, Melbourne will have two new contemporary art spaces. Buxton Contemporary opened in early March and the new wing of Lyon Housemuseum will launch in 2019.
These are just two of many acts of largesse that have made substantial private collections available to the Australian public over the past two decades. Since the Besen family established Tarra Warra Museum of Art in the Yarra Valley in 2003, there has been a steady flow of new galleries, including Sydney's White Rabbit (2009) and Hobart's MONA (2011). But will these gifts sustain contemporary art development in Australia as funding for artists continues to shrink?
Some of these now public collections are housed in converted warehouses; others dwell in purpose-built museums designed by architects (Buxton Contemporary's space, like MONA, was designed by Fender Katsaldis). The benefactors of these projects are not only establishing new spaces to present their collections. They are also providing the funds to keep the museums operational into the future.
---
Read more: After the Catalyst arts funding mess, many questions remain
---
The back stories of these private collectors often combine a shared love of contemporary art, a wish to provide ongoing support to practising artists and a desire to share their collections with a wider audience. The how and the why diverge — the various players have differing interests and approaches to collecting. Eva and Marc Besen collect artworks they love; David Walsh acquires antiquities and contemporary work relating to sex and death; Judith Neilson's White Rabbit is dedicated to contemporary Chinese art.
Melbourne's two new art spaces
"The shape of things to come", the inaugural survey exhibition at Buxton Contemporary, uses artworks from property developer Michael Buxton to bring into view the ways that artists reflect on and respond to society and politics. Curator Melissa Keys' intention is to show how artists such as Mikala Dwyer, Mark Fusinato, Hany Armanious and Emily Floyd can be visionaries, storytellers, dissenters, seers, alchemists.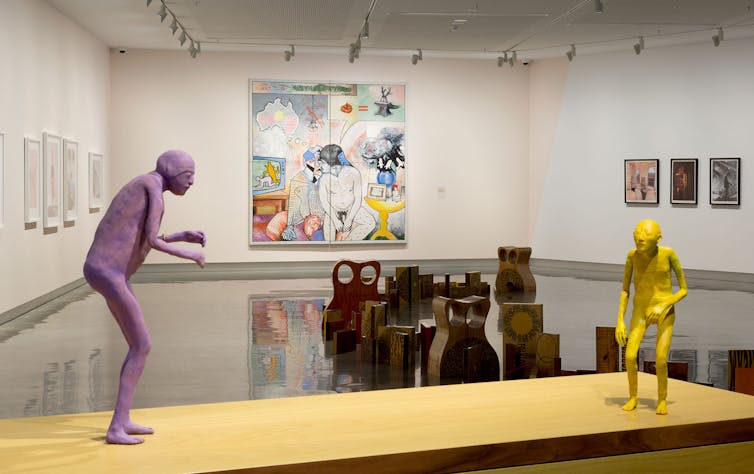 Buxton's generous gift to the University of Melbourne, which consists of a contemporary art collection, a new museum and operational funding, has been years in the making. In order to develop a holding of artworks of critical significance, Buxton moved beyond his own aesthetic knowledge and preferences and employed a committee of academics, historians and art experts to advise him. The university has been provided with an important educational resource thanks to the rigour with which Buxton conceived the space.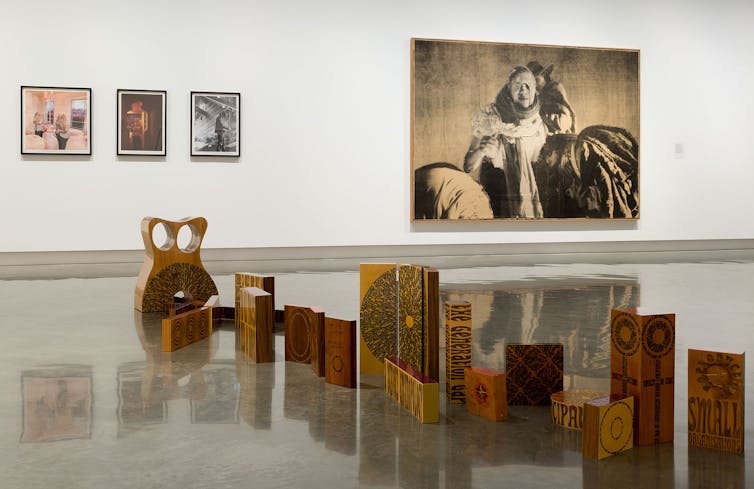 Strategically situated between the NGV and the Victorian College of the Arts (which is being redeveloped), the Buxton project links Southbank cultural venues such as the Melbourne Recital Centre and the Australian Centre for Contemporary Art.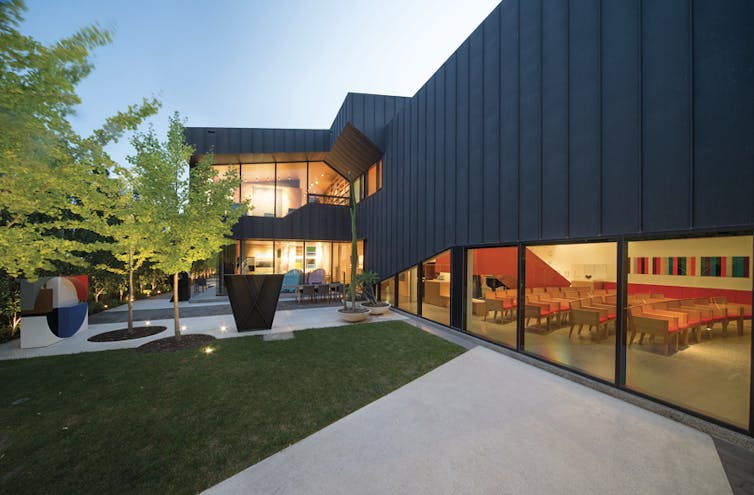 By contrast, Lyon Housemuseum is located in a quiet suburban street in the Melbourne suburb of Kew, and has a strong lineage to similar spaces like the Soane in London and Donald Judd's house museum in New York. Architect Corbett Lyon and his wife Yueji still live in the house and are adding a new gallery space. Access to the purpose-built home is only on designated days via pre-booked tours.
Artworks by Howard Arkley, Brook Andrews, Callum Morton, Anne Zahalka, Rose Nolan, Caroline Rothwell and Patricia Piccinini can be found in the hallway, the living room, behind the dining room table, next to the kitchen and out in the garden. In some rooms, you feel like a guest in a private home, while others assert the formality and authority of a gallery.
Every room has a private and public function — Corbett's home office is both a personal work space and living work space. The Housemuseum's new dedicated public galleries will be adjacent to the Lyon's existing home, an entirely different proposition that will be open to visitors six days a week.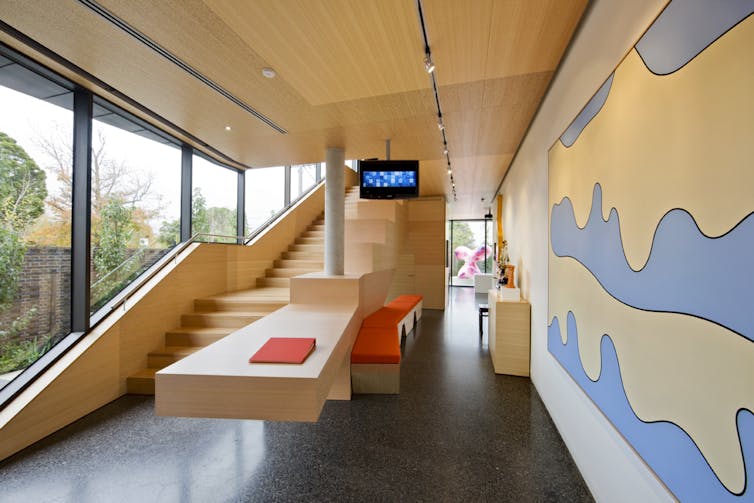 In a bold exploration of subterranean histories, the Lyons commissioned Reko Rennie to paint the entire foundation of the new gallery. Rennie characterises VISIBLE INVISIBLE as reverse camouflage intended to amplify his Aboriginal identity. This monumentally-scaled horizontal mural could (briefly) be seen from the road and passing trams. In a paradoxical gesture, two days after completion, it was engulfed by the footprint of the new building. When the museum is complete, only a small section of the painting will be visible from inside the gallery.
Can philanthropists fix the funding gap?
While the commitment private collectors make to support individual artists is substantial, new and old philanthropic projects do not ameliorate the deficit left by declining government funding.
In a relatively small country like Australia, funding for arts and cultural development is critical. But a large share of the public purse is committed to maintaining existing institutions. It leaves little for those actually engaged in the production of contemporary art.
The losers in the recent budget shakedown are individual artists. While generous tax deductions are available for collectors who donate art to public institutions through the Cultural Gift Program, this strategy is no substitute for government funding aimed at supporting innovation.
Private collectors continue to transform how Australians experience art. But their eyes can't be everywhere, nor can their aesthetic knowledge and values encompass all contemporary innovation.
To maintain an exciting visual arts scene in this country, we also need to support emerging and established artists who are yet to capture the collectors' attention.