One of the most divisive figures in Israeli politics, Avigdor Lieberman, has been his country's defence minister since May 2016. Despite his publicly acrimonious relationship with the prime minister, Benjamin Netanyahu, Lieberman has climbed the political ladder remarkably quickly – and despite his incendiary right-wing pronouncements and repeated brushes with the law, he remains the second most powerful person in government after Netanyahu himself.
So how did Lieberman get to the top, and just how powerful is he?
Born in the Soviet Union, Lieberman immigrated to Israel with his family in 1978. He joined the right-wing Likud party and quickly rose through its ranks, becoming the party's director-general in 1992. When Netanyahu was elected for his first term as prime minister in 1996, he appointed Lieberman as the director-general of the Prime Minister's Office, a post he held until he resigned from Likud in 1997.
In 1999, Lieberman formed Yisrael Beitenu. The party primarily courted Jewish immigrants from the former Soviet Union, but it also appealed to the wider Israeli public by embracing a hawkish position on security affairs and using inflammatory language toward the Palestinian citizens of Israel, describing them as a "fifth column". He has also been a vocal supporter of executing Palestinian terrorists, an idea that's fiercely debated in Israeli society.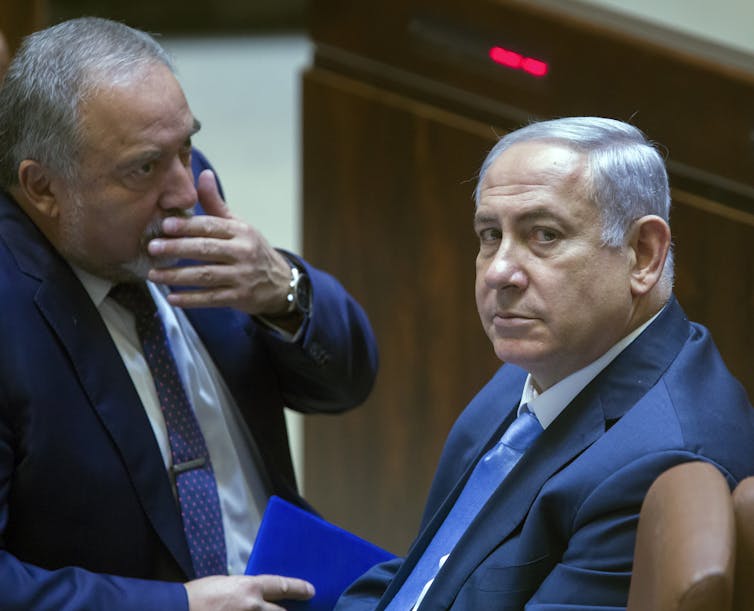 With this agenda, Yisrael Beitenu has made major electoral headway. In 2006, the party grew its tally of MPs from three to 11; in the 2009 elections, it won 15 seats. Netanyahu, in his second round as prime minister, appointed Lieberman as foreign minister – meaning a settler who had once called for the bombing of the Aswan Dam in response to Egypt's support of Yasser Arafat became Israel's number one diplomat. In the 2011 elections, Yisrael Beitenu and Likud ran as a single party list, and after they won the elections, Lieberman remained in position.
But in parallel to this meteoric rise, Lieberman has also many times faced criminal investigations. In 2012, he resigned from office and was put on trial for corruption. He was eventually acquitted and returned to his position, but the episode took a toll on his party, and in the 2015 elections it retained a mere six MPs. But thanks to the intense pressure on Netanyahu and Likud, Lieberman ended up as defence minister.
Playing the game
Netanyahu's rationale for installing Lieberman to this position was primarily political. After the 2015 elections, Yisrael Beitenu was the only right-wing party among the opposition in the Knesset, and Lieberman's caustic personal attacks were undermining Netanyahu's image as "Mr Security". Co-opting him into the government was the logical way to neutralise the problem.
As his political career has evolved, some commentators have described Lieberman as pragmatic. A more accurate word would be inconsistent.
While rejecting various proposals for a two-state solution, Lieberman has never entirely closed the door on the option of a future Palestinian state. On the other hand, he has suggested that if a Palestinian state is to be established, concentrated populations of Arab Israelis should be transferred to the Palestinian state and their Israeli citizenship revoked.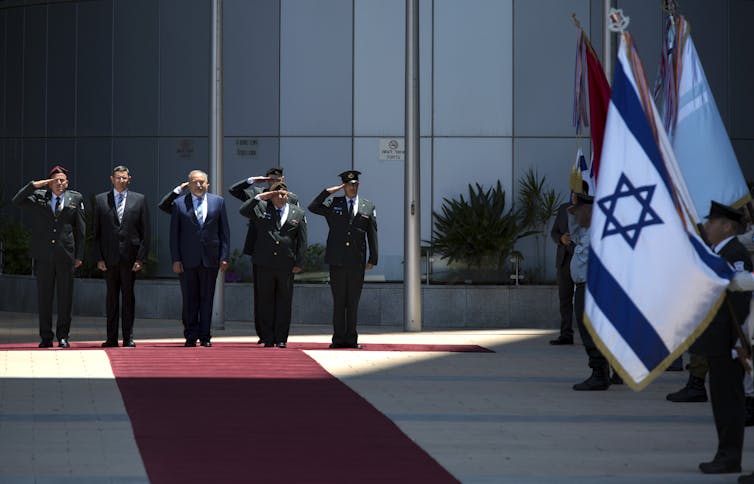 Elsewhere, Lieberman has focused on strengthening Israel's position in the Middle East. It's hard to determine how much personal influence Lieberman wields over his country's various bilateral relationships, but his presence certainly hasn't stopped them from developing. He has worked to preserve Israel's relationships with Egypt and Jordan; his government has also developed stronger ties with some of its other neighbours, in particular Saudi Arabia, with whom Israel shares a deep wariness of Iran.
As the conflict between Iran and Israel on the Syrian border develops from proxy conflict to direct confrontation, Lieberman's position in the Ministry of Defence could have significant implications. He has previously pushed the idea of a military strike on Iran, and gladly endorsed Donald Trump's decision to withdraw US support for the nuclear deal. Now, he is boasting that recent Israeli airstrikes destroyed "almost all of the Iranian infrastructure in Syria" – signalling that his government is ready to take on its greatest rival out in the open.