As I peered out of a frosted Canberra window with child-like amazement at the gossamer snowflakes cascading from the muted grey sky, I thought of my friend training in the warm Swiss sun in preparation for one of the most momentous occasions of his life – the Paralympic Games.
That was a few weeks ago but now, with the Paralympics underway, I still reflect on the incredible journey to London 2012 he and his teammates have had. I hope we can celebrate their achievements and athletic prowess, as we do for all our elite athletes, rather than just focusing on their courage and "triumph over adversity".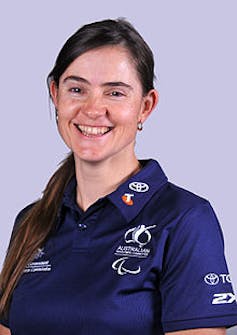 Trying to compare Olympians with Paralympians is an exercise in futility. Everyone's career and background is unique. All roads to the Games have different ups and downs. Each preparation is personal; none is less arduous or impressive than the other.
Editor of ABC's Ramp Up website, Stella Young, has her own take on it. She recently wrote to compare Paralympic swimmer Matt Cowdrey to the likes of James "The Missile" Magnussen would be unfair:
After all, Magnussen's accomplishments, while of course significant and admirable, pale in comparison to those of Cowdrey. Having broken his first world record at 13, Cowdrey is well on the way to becoming Australia's most successful Paralympian. He already has eight gold medals under his belt, along with four silver and two bronze.
The wisest words I have heard on comparisons belong to author and motivator, Nido Qubein, who said:
Winners compare their achievements with their goals, while losers compare their achievements with those of other people.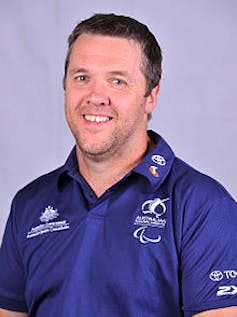 Many people got to know the intimate details of our Olympians and their journey to the 30th Olympiad. We shared the vicissitudes of Magnussen, Stephanie Rice, Lauren Jackson, Steve Hooker, Sally Pearson and co. prior to and during the Games.
We vicariously held on with them on their physical and emotional rollercoaster rides, because in a small way they represented our dreams and aspirations for our nation.
But what do we know of our Paralympians? You might have heard of our three-time Paralympic marathon champion Kurt Fearnley, who will also compete in four other track events in this, his fourth Paralympic Games. But how many people know of Cowdrey and his 84 world records?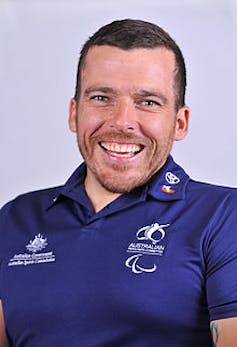 Or Felicity Johnson and her pilot Stephanie Morton - two-time world champions and among our best chance at the velodrome? Or wheelchair rugby player and Australia's flag bearer Greg Smith?
Or our shooter Libby Kosmala, who is competing in her 11th Paralympic Games at the age of 70? Or my mate Richard Nicholson, competing in the 100m, 400m and 4x400m relay.
The fact we don't know our Paralympians as well as our Olympians is a crying shame. Their stories are just as rich and colourful, and their achievements just as impressive. As colourful London Mayor Boris Johnson wrote recently:
These are people who have so comprehensively vanquished disability that they are defined by what they can do rather than what they can't do.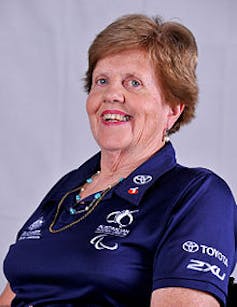 Perhaps I'll be following the Paralympics so intently because I personally know someone who is competing. Yet we can all get to know our 161 athletes better by simply jumping on the ABC's website and watching their excellent series of Paralympian profiles.
By doing this we can find out what the 13 sports the Aussie team are competing in are and what the various categories mean. We can learn their stories and hopefully start to share their dreams and aspirations also.
Or why not send them a Telstra HeroMessage – I'm sure they'd welcome our support and encouragement just as much as our Olympians did.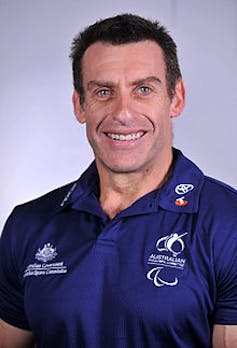 We could do worse than emulate our British friends who are definitely getting into the spirit of the Games. Not since the Paralympic movement began in 1948 has there been such a rush for tickets.
Out of the total of 2.4m there is only a handful still to be sold. The International Paralympic Committee says they have never seen such interest and enthusiasm.
The Paralympics have already received an enormous boost in profile thanks to South African "Blade Runner", Oscar Pistorius, and his stirring performances at the London Olympics in reaching the semi-final of the individual 400m and anchoring South Africa's squad in the 4x400m relay.
In the process he became a "symbol of acceptance and recognition for a generation of Paralympians".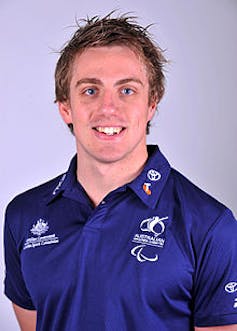 The extent to which this message rippled and permeated around the globe was reflected in a Twitter message I saw recently that said:
A friend teaching his kids to tackle in footy (rugby league), says go low for the ankles, says have you ever seen a man run without legs, my son says yes – Oscar Pistorius.
Pistorius has said:
The UK is very forward thinking when it comes to disabilities and people will watch the Games for what they are - hard-core sport with triumph, failure, sacrifices and personal bests. People will admire the athletes for what they achieve, not focusing on their disability.
What a spectacle – 4,280 athletes from 166 countries pushing themselves to their outer limits over 11 days of intense competition.
If that doesn't "inspire and excite" the world and demonstrate what amazing sportspeople they are, nothing will.