In the past 18 months, France has suffered, of the Western countries, more than its fair share of terrorist attacks. Most recent is the Nice attack. Before that came the synchronised attacks on the Bataclan theatre and related Paris locations, and before that – perhaps most infamously – the Charlie Hebdo shootings.
And every time France is attacked, a particular kind of sorrow overcomes me. In the late 1980s, motivated by a love of French literature, I spent a year in Paris studying the language at the Sorbonne Nouvelle, paying my way by tutoring French university students in English.
I had a good time with the young French people I taught. Many of them were around my age – in their mid-20s – and I was often invited to their homes or out to a restaurant for meal. They were of all backgrounds – Caucasian, north African, from Paris or the provinces – and they fascinated me. Here they were, the future custodians of French society and culture, learning English to stay competitive in the newly globalising economy. I, on the other hand, was mesmerised by their language and its legacy.
These days, France figures most prominently in my life via my book collection. My French books don't take up the biggest space on my shelves: it's the combined literatures of the Anglosphere that do. But French literature and thought is without a doubt the literature that has had the most influence on me as a novelist and academic.
I can't imagine life without writers like Honoré de Balzac, Emile Zola, Gustave Flaubert, Marcel Proust, Nathalie Sarraute, Marguerite Duras, Claude Simon, and more recently Michel Houellebecq. To contemporary sensibilities that may bristle at this somewhat canonical list, what can I say? If there was ever a literary canon worth establishing, it's the French.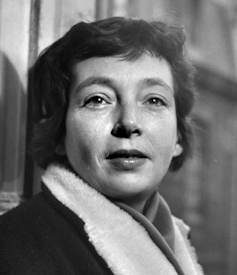 What is it that draws me again and again to this body of work? If I could pin it down at all, I'd say it was because the French novel has a quality that manages to blend social critique, personal struggle, entertainment and aesthetics in a unique way.
Underpinning all these elements is a formidable, nuanced irony, a kind of knowing wink to human weakness, that engine room of the tragic, the force that drives all our triumphs and failures.
Let's look at a couple of examples. Emile Zola is best known for individual novels such as Germinal, Nana, and La Bête humaine. What is less known is that these books form part of a monumental 20-novel saga known as Les Rougon-Macquart series, in which he traces the natural and social history of a family of France's second empire. Standing on the shoulders of his hero, Balzac, and his monumental La Comédie humaine, Zola trains a forensic eye on the foibles of his times, France in the second half of the 19th century.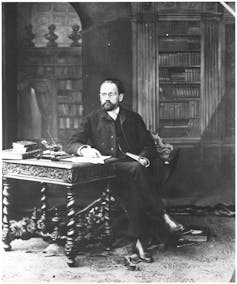 Telling ironies abound in Zola: in tone, at the level of daily observation, but perhaps most importantly at the level of story premise. Nowhere is this better illustrated in his novel Nana, where we view Paris society through the tale of the courtesan/actress Nana, whose rise and fall provides insights into the moral and political climate of the times. But it's also the success of novels like Nana – it sold 55,000 copies on the first day of publication in 1870 – that bears testament to how French literature could conduct a critique of French society with style and panache, and also be a hit with a public hungry for critical appraisals of society entertainingly told.
This was the France of nearly one-and-a-half centuries ago, a France that could never have dreamed of what was to become of its empire, nor forseen a time when nearly one tenth of the population would be Muslim, as it is today.
Mordant satire
Yet the spirit of critique lives on in their literature, most famously for Anglophone audiences in the form of novelist Michel Houellebecq's mordant satires on French society. In a spirit arguably less nuanced than his canonical predecessors like Balzac and Zola, Houellebecq's critiques are idiosyncratic and goading, testament as much to his dsyfunctional personality as they are to a desire to reveal potent ironies that speak to the times.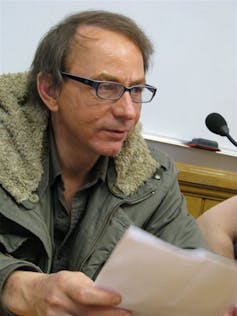 Nowhere is this sensiblity clearer than in his most recent novel, Submission, where irony of premise is well to the foreground. In the France of 2022, an Islamic party has taken power via the ballot box, and France finds itself on the path to Islamisation. Our hero is the Parisian academic François, a scholar of the great 19th century author of decadence, Huysmans.
Confronted with the new status quo, and disaffected with the hollow freedoms of Western culture, François finds himself lured by a world that reestablishes a clear-cut moral order and that, best of all, allows him to have multiple wives.
In an occurrence that could only be described as a freak accident of timing, Submission was published on the same day as the Charlie Hebdo attack, with that magazine's current issue sporting Michel Houellebecq on the cover. The novel went on to become a bestseller in Europe and the English speaking world. Once again the spirit of French critique ­– this time a darker, more troubled one – found itself connecting with a national, and global, audience.
Houellebecq's near-future satire is his commentary on the France of today. This is a France at a crossroads, caught between the historical and ongoing tug-of-war between Europe and Islam, between the desire to remain true to its legacy of liberty, equality and fraternity and the need to recognise that it has become a multi-cultural society that has to extend these values to all.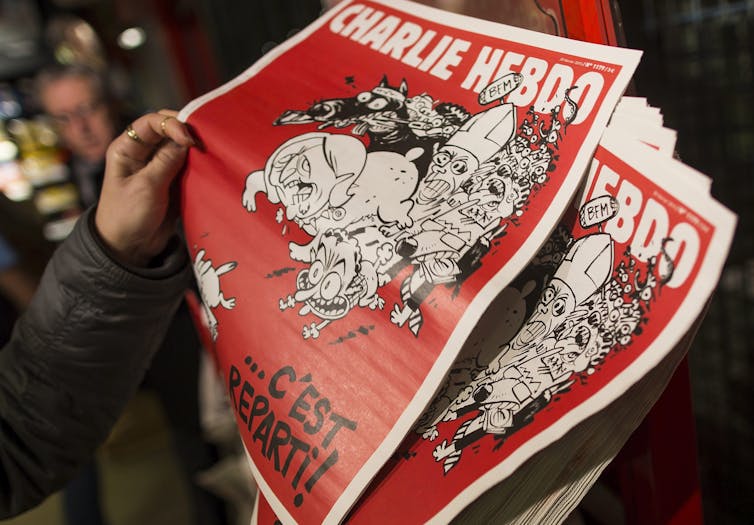 How can France succeed in this juggling act? It's a question that's currently being posed to other European countries – Germany, Belgium, Great Britain – that have all become recent targets of Islamic extremists.
Whenever these attacks occur, I think back to the young French people whose hospitality I enjoyed nearly 30 years ago. No doubt many of them, like me, will have taken up their places contributing to their professions, will have their own families, will be endeavouring to make themselves useful and happy. Sadly they've inherited a world where, for a variety of complex reasons, they find their fellow citizens either being mowed down by a rented truck as they watch the Bastille Day fireworks, or shot down in the stalls of a retro theatre during a rock concert.
In these dark days of extremist violence, literature seems to offer few answers or consolations. But its spirit of critique, pioneered so brilliantly by the French, is certainly worth keeping up the fight for.