The Democratic Republic of Timor-Leste (East Timor) is one of the world's newest post-conflict nations. Next year it celebrates ten years as an independent democratic state, after almost 30 years of Indonesian occupation.
In August 1999 a referendum found almost 80% of the Timorese in support of independence from Indonesia. The results sparked violent retaliation from Indonesian-backed militia accompanied by destruction of 90% of the nation's physical infrastructure.
Timor-Leste's traumatic recent history is significant to understanding the country's economic and hazard vulnerability during this current period of national rebuilding. Reconstruction in all areas continues and is being delivered with strong national spirit and skill, despite weak infrastructure, limited resources and the risks of natural hazards. However, natural disasters have the potential to erode these hard-won development gains.
This year Timor-Leste launched its National Strategic Plan, mapping the next 20 years of development. The document reflects the country's aspirations to transition from a low to an upper middle-income country with a healthy, well educated and safe population.
As an emerging post-conflict nation, it faces limitations across all sectors in professional, technical and administrative capacity in managing natural hazards. Our program at the Melbourne Energy Institute (MEI) will work with the Government of Timor-Leste to address these issues.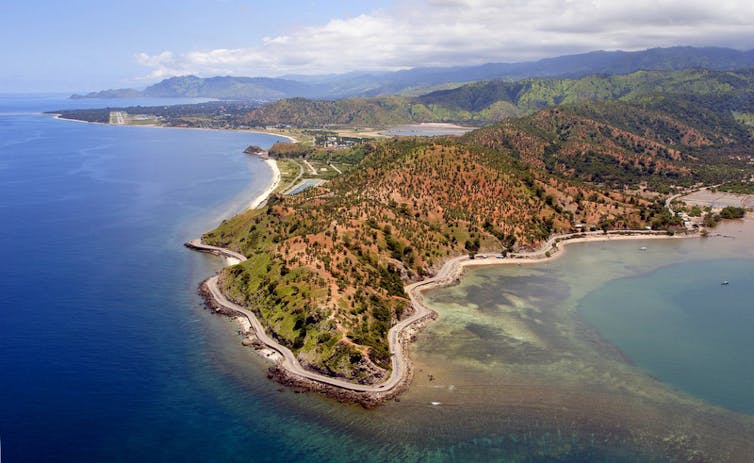 Timor-Leste is located near one of the most active tectonic plate boundaries in the world. It is vulnerable to a number of natural hazards due to its location in an area of high seismic risk. Unfortunately, this risk is not well understood or widely publicised in communities, partially due to the surprisingly few historical records of large earthquakes.
The country's steep, mountainous topography – very much like the armour of a recently emerged crocodile, as legend would have it – reflects its young geological history. The island is the result of the collision between the Australian continental plate and the Banda volcanic arc in the last few million years, making Timor-Leste not only one of the youngest nations politically but also geologically.
Agriculture accounts for approximately 80% of employment, even though only 8.2% of the country's land is arable. Inappropriate land clearing and agricultural practices on the country's steep slopes have lead to increased problems with soil erosion. Serious landslides are becoming more frequent, destroying agriculture and forest areas, property and infrastructure.
Timor-Leste's fragile road network is particularly at risk from landslides. This infrastructure allows for the distribution of services – including health, education and electricity – to poor rural areas. When roads are cut, rural communities – or even entire districts – can become isolated for periods extending to months. Such isolation further exacerbates social, health and food vulnerabilities in the country.
Landslides are the most common natural hazard in the country, but earthquakes and flooding from monsoonal rains and tsunamis also pose a significant national threat. The country has little capacity to respond to these natural hazards.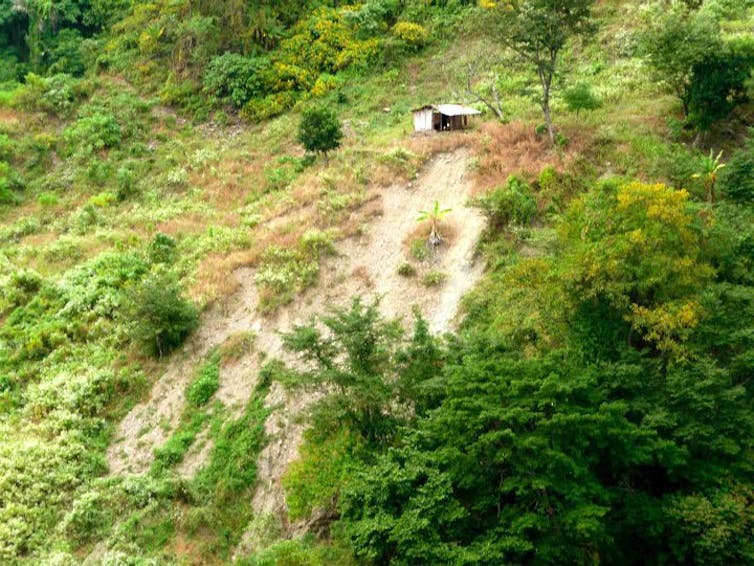 Natural hazards cannot be prevented although their effects can be mitigated. For example, it is impossible to stop earthquakes and we are still a long way from predicting them. However, by conducting site response tests and developing appropriate building codes, we can significantly reduce the damage.
In some cases an increase of 2% in building costs can result in a structure being able to withstand up to 10 times the level of ground shaking. In high-risk areas with poor infrastructure, such as Haiti last year, it is collapsing buildings that kill people - not earthquakes.
Dealing with problems before they occur will be crucial in rolling out key infrastructure. This is needed to develop a stable economy. This kind of preparedness is widely recognised as being developmentally cost-effective in the long term.
Hazard studies are also critical to helping vulnerable communities be more resilient during an emergency response situation. Natural hazards disproportionately impact disadvantaged groups by hindering their access to basic services such as health, education and job opportunities. For example, women already facing gender imbalances are further disadvantaged in times of stress in their ability to gain access to health and social services.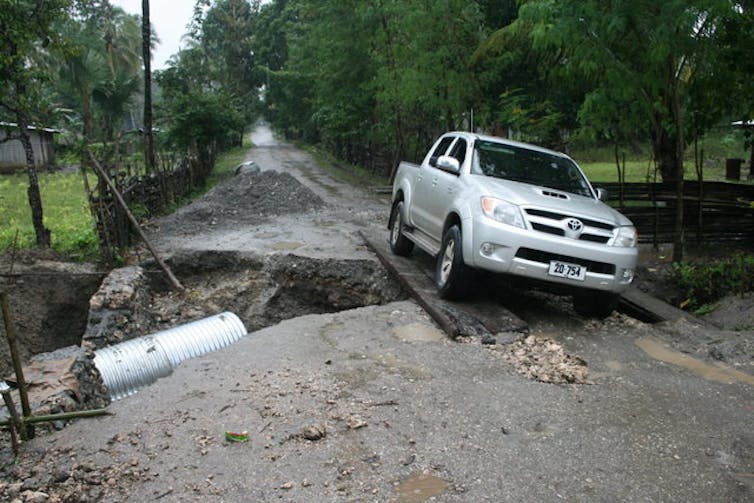 At MEI we are developing a program with the Government of Timor-Leste. We want to train Timorese scientists in collecting, analysing and understanding geophysical hazard data. These local scientists will be trained to communicate with other scientists, engineers, planners, emergency response workers and the media to reduce the risk natural hazards pose to key national infrastructure.
One focus of our program is detecting earthquake hazards and mitigating earthquake risks. A national seismograph network will be installed and site response tests carried out. This will be vital for future economic development in key industries, such as the petroleum sector.
The current relevant datasets covering Timor-Leste – such as earthquake catalogues – are low resolution. Industry and Government agencies will need data of much higher quality in order to build sustainable infrastructure for extracting gas and petroleum and it's on-shore processing.
As the nation develops, the most profitable strategic approach is to build long-term professional and technical capabilities and competencies. This is much more effective than short-term or pilot projects by consultants, and recruiting people in haste to fill immediate job vacancies.
The resilience of a society depends on its awareness of natural hazards, vulnerability and risk. For this very reason, our program will also focus on public education and outreach.
The priorities for the Government of this young nation as it approaches its tenth anniversary are many and complex. Timor-Leste's long-term sustainable future requires a careful and strategic approach to managing its disaster risk. MEI's partnership with the Government in transferring critical skills and the understanding of natural hazards will assist in ensuring a strong foundation for future generations.