Twenty years after the historic "Earth Summit" in Rio de Janeiro, the international community will again converge on the city this week to renew their commitments to sustainable development. However, the hope that the conference will be a game-changer for the environment appears to be dashed before the official proceedings have even begun.
The Rio+20 Conference (officially the United Nations Conference on Sustainable Development) will be a three-day gathering of governments and thousands of NGOs, journalists, and business representatives. They'll discuss how to "green" the global economy and promote international coordination on sustainable development policies. The central aim will be to get governments to agree on a "focussed political document" that will reinvigorate global environmental initiatives after decades of sporadic action that has failed to halt ecological degradation.
In 1992, the first Rio Summit was a major success. It raised public awareness about environmental issues and the need to reconcile environmental protection and economic development. It created a host of agreements acknowledging sustainable development involves meeting the needs of present generations without compromising the ability of future generations to meet their needs. The path-breaking document, Agenda 21, outlined an ambitious blueprint for putting sustainable development into practice.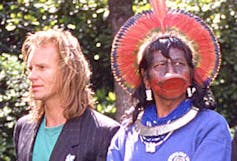 With the creation of the United Nations Framework on Climate Change (UNFCCC), governments agreed that protecting the climate was a "common but differentiated responsibility" of all nations and committed themselves to negotiating binding targets for reducing GHG emissions. Other agreements on biodiversity and forests were forged. They were less ambitious but constituted landmark agreements nonetheless. These accomplishments created a heightened sense of optimism about international cooperation on the world's most pressing environmental and development problems.
But in the 20 years since Rio, the promise of a new era of global cooperation on sustainable development has not been realised. There have not been great accomplishments on reforming environmental governance or implementing the slippery notion of "sustainability" in any subsequent summits.
Governments of the industrialised Western countries have baulked at their commitments to invest in sustainable development policies outlined in Agenda 21. Governments of emerging economies like China and India have rightly prioritised poverty alleviation as a national goal, but have also shown limited ability or willingness to pursue "clean" growth or discourage unsustainable consumerism. Negotiations on environmental issues ranging from climate change to forests have stalled or are proceeding at glacial pace.
This means the situation heading into Rio+20 looks vastly different from the optimistic days of 1992. Bitter disputes and unmet promises have characterised the environmental diplomacy of the past two decades.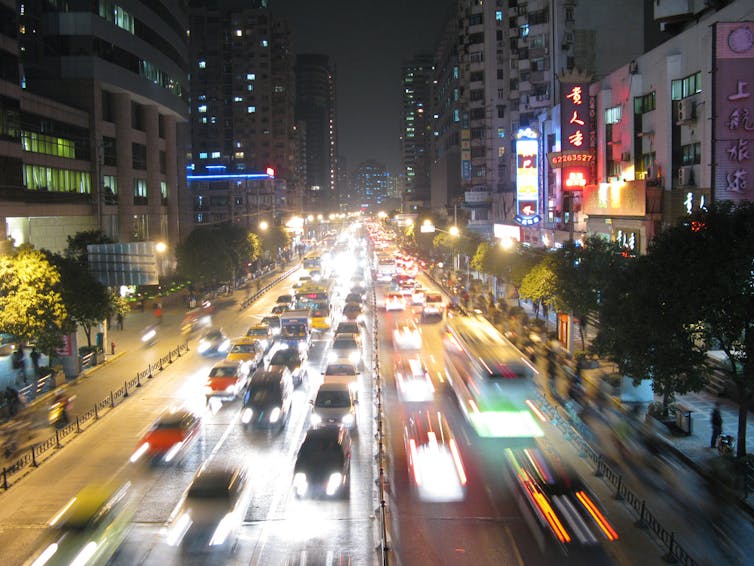 There is a long-standing divide between industrialised Western countries promoting environmental protection and the powerful G77/China group of 133 developing countries committed to economic development and poverty reduction. This divide has simmered beneath most discussions of sustainable development. Agreements between these two groups will be much more difficult to achieve this time.
In a period of economic turmoil, Western countries have little spare cash to fund new commitments to sustainable development in developing countries or incur the initial costs of "greening" global capitalism. It is also difficult to see where the political momentum for path-breaking reforms to environmental institutions will come from, given international cooperation is stalled on so many environmental issues.
The signs from the preparatory meetings leading up to Rio+20 are that the divide between industrialised and developing countries is bubbling to the surface. The prospect of momentous change is remote at best. Industrialised countries are unwilling to sign up to the US$30-100bn per year required to "green" developing economies. In response, the G77/China group have walked out of a number of sessions claiming that talk of a green economy is a brake on development without firm Western commitments.
There has been painstakingly slow progress on a negotiating text to be presented at the conference. Pledges on water and energy have been weakened to move the process forward in the final days. Environmentalists worry the environment will be forgotten in all the haggling. The outcome will be unambitious agreements that will not do enough to fix environmental problems. Indeed, it is often pointed out that "environment" is completely missing from the conference title.
If Rio+20 is to achieve anything beyond weak declarations and incremental change, then bold leadership will be required from both Western governments and emerging countries like China, India and Brazil. The first step must be to rediscover a shared interest in forging a cooperative path toward long-term sustainability. It will have to recognise the intimate connection between human development and a healthy environment. Promoting sustainable development anywhere is in the interest of people everywhere.
Thousands of people from all walks of life will be in Rio this week to push governments toward ambitious goals and concrete action. If a renewed partnership and meaningful agreements can be achieved, Rio+20 might be the beginning of a new era of sustainable development. One thing is for sure, the environment cannot wait until Rio+40.