Slick, glassy skyscrapers cast their shadows over the streets and spaces of cities all over the world. These behemoths are notoriously inefficient: glass exteriors trap the sun's rays during summer and haemorrhage heat throughout the winter, requiring year-round air conditioning and climate control. Dark interiors necessitate vast arrays of bright lighting, while hundreds of computers whirr 24 hours, consuming even more electricity.
At a time when energy efficiency is a matter of global significance, it's worth considering how these dark, glass giants came to dominate the urban landscape – and how we can build to fix these flaws in the future. In fact, the modern skyscraper emerged from an architectural evolution, which started with the construction of Chicago's tall office buildings during the 1880s.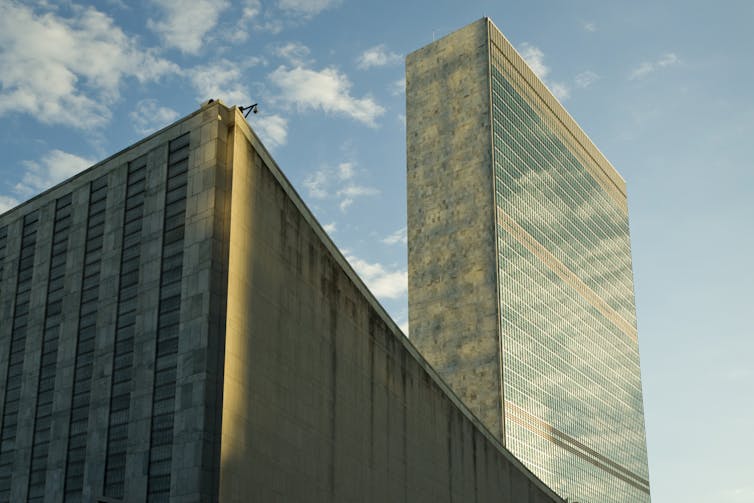 The iconic "International Style" skyscraper – a prismatic glass surface wrapped around a central service core – was envisioned during the 1920s and 1930s, by German architects who fled to America from Germany – notably Walter Gropius and Mies van der Rohe. It was first built in America during the 1950s – the UN Building (1952), Lever House (1954) and the Seagram Tower (1958) of New York are seminal dark glass-walled office buildings, which spawned countless imitators worldwide, until the 1980s.
21st-century style icon
Although the limitations of the International Style became obvious in the late 20th century, when governments implemented stricter energy standards, glass still predominates as we approach 2020. Today's office skyscrapers, particularly those seen in business districts in the Middle and Far East, use double skin facades – an outer skin of glass wrapping around the real building within – to maintain glassiness and permit daylight, while improving insulation and resistance to solar gain.
Energy-saving features, such as efficient lighting and energy-regenerating elevators are now normal. Trigeneration (heating-cooling-power plants) hum efficiently in the basements, while solar shading and openable windows are sometimes used to reduce air conditioning loads. Green planting is appearing in lobbies and sky gardens, fed by captured rainwater.
The way that cities and workplaces are developing demands even greater change. In an age of rising urbanisation, the American idyll of a compact high-rise business district, surrounded by a vast residential suburban sprawl served by freeways and shopping malls is simply not compatible with the land resources, population, energy and transport requirements of 21st-century cities.
To cope with the pressures of dynamic mass-transit systems and rising land values, urban citizens must grow accustomed to living – as well as working – in high-rise developments, clustered around key transport nodes.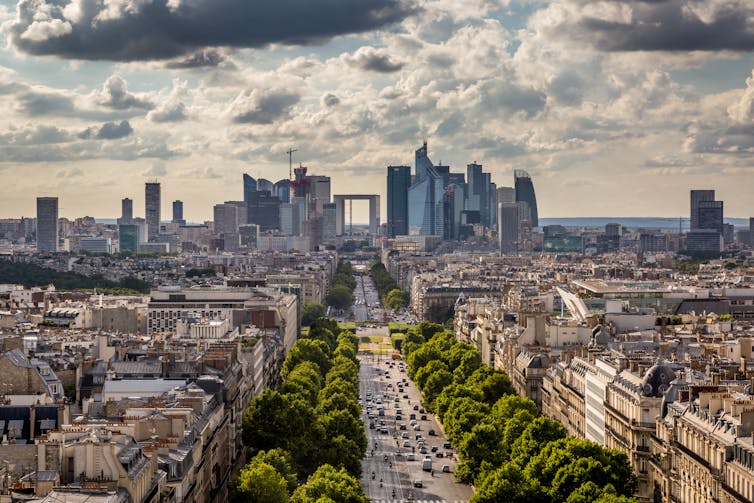 Different cities are responding to these challenges in different ways. London has a policy of clustering tall buildings in groups around key rail stations, maintaining clear view lines in between. These clusters become magnets for additional office and residential towers.
Paris excludes skyscrapers from its centre altogether, limiting them to districts such as La Defense, at the outskirts of the city. Meanwhile, China has built eerie "ghost cities": entire districts of high-rise buildings, constructed prior to the population moving in.
Mixed-use futures
The way that people use skyscrapers is also changing. For one thing, the internet has reduced the demand for conventional offices. The current trend is for large trading floors, or landscaped office interiors with multi-screen workstations, hot-desking – and meetings held in daylit break-out spaces. There is less need for huge walls of glass. For daylight, there is a return to large glazed windows set in an insulating wall.
Among small businesses, there's a demand for "incubator" offices, often in converted warehouses. Employees can work from home using video conferencing and virtual networks. Indeed, many redundant office buildings of the 20th century are already converted to residential uses, such as Metro Central and the Southbank Tower in London.
Another major trend is the mixed-use skyscraper, where parking, dining, transport, hotel, offices, social sky-parks, residences, colleges, health and leisure centres are stacked vertically into one single footprint, with food, beverage and retail outlets at ground level. This is becoming the norm in the newest tall buildings, especially in Japan and China.
Mixed-use towers make the best use of land and are more resilient to economic shocks because the rental income comes from lots of different sources – and the flows of people are balanced, instead of peaking twice daily. The idea started in Chicago in 1969, developed in China, and now appears in most global mega-cities. Examples include the London Shard, the Shanghai tower, PS100 (Singapore), Hysan Place (Hong Kong) and the proposed development at 470 11th Ave (New York).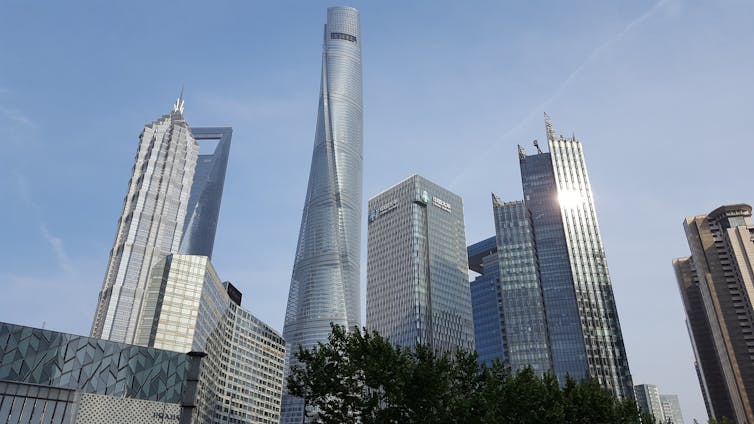 New techniques of construction such as ultra-stiff service cores, continuous concrete casting, outriggers, lattice frames and seismic damping systems have made it possible to build very tall. Dubai's Burj Khalifa exceeds 800 metres, and Jeddah's Kingdom Tower will reach to 1,000 metres when it's finished.
The fifth generation emerges
Yet as we look forwards, the most significant trend will not be extravagant height – but energy efficiency. The skyscrapers of the future are those that architects call "fifth generation", which aim for a carbon-neutral footprint, such as Melbourne's CH2, One Bligh Street, Sydney and One Angel Square, Manchester.
These exceptional new towers include a variety of eco-friendly innovations, such as renewable energy generation, solar shading and double-skin facades with natural ventilation. They will also feature greater thermal mass, landscaped atriums, underground heat storage, water catchment, recycling, linear induction elevators, as well as vertical urban farms, green planting, and facades and roofs that generate electricity.
The future cannot be found in a small number of freakishly tall designs. Rather, it is in the vast number of efficient, versatile skyscrapers, which will be essential to cope with growing urban populations and keep cities running.