Lost and thirsty in the Australian bush, Outback Joe waited eight years. And finally, in September this year, he was found – by a flying robot.
Outback Joe is not a real person, but for a week each September over six of the past eight years, he lay in a field waiting to be found. A stuffed dummy in a high-visibility shirt and Akubra hat, Outback Joe was the target of the Unmanned Aerial Vehicle (UAV) Challenge Outback Rescue, an international robotics competition.
Outback Joe has a Facebook page. He's on Twitter. He likes to go for walks in the country, but sometimes he gets lost. Joe could be you.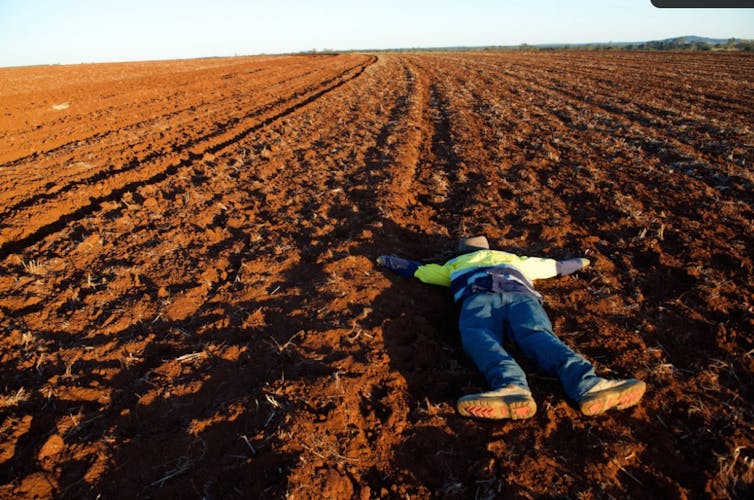 Stories in the media about people getting lost are unfortunately common. Some are lost adventurers, but most are not. Typically, it's the very young who wander off, the elderly who get confused, or the inexperienced, who don't appreciate just how easily they can lose track of where they are.
Searching for the lost is a race against time. We have all seen in the media great successes when the lost are found, but also the tragedies when time runs out.
For many years, searching from the air has been a valuable tool, and is required in certain situations. But the opportunity to undertake an aerial search is sometimes limited due to a lack of availability of aircraft or pilots, or practical restrictions such as poor weather.
As technological capabilities continue to develop, search and rescue organisations around the world are keen to use robotic aircraft to help find lost people. Known as remotely piloted aircraft in official circles (and more commonly as drones), these aircraft are usually small, cheap to buy – especially compared to traditional aircraft – and somewhat expendable, as there are no people onboard.
And that's where we came in.
Lost and found (eight years later)
A group of organisations in Australia launched the UAV Challenge Search and Rescue Competition in 2006, offering a A$50,000 prize for the first team in the world to find and rescue our lost bushwalker, Outback Joe. We specifically developed the competition to guide teams to create low-cost solutions that, one day, could be used for real search and rescue missions.
The Challenge required each team to launch their robotic aircraft from Kingaroy Airport, in rural Queensland, and head out to a large search area approximately four kilometres away.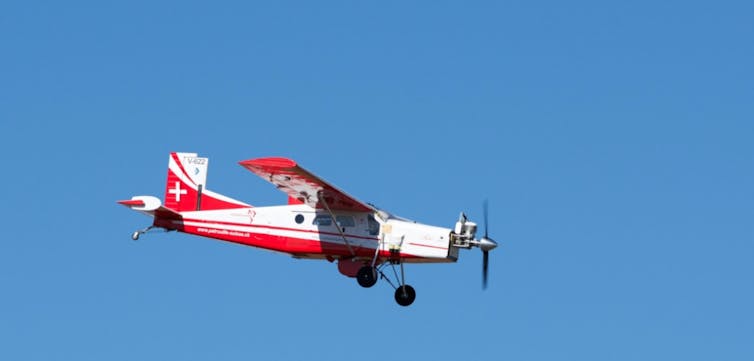 The aircraft had to cover the search area, locate Joe and drop him a 500 millilitre water bottle, ensuring it landed within 100 metres of his position. The aircraft typically flew for up to an hour, and covered between 50 and 100 kilometres of ground during the search.
The UAV Challenge was a true challenge – it wasn't something that would be completed overnight. In fact, it was a rescue mission that kept 350 teams and more than 2,000 team members busy for eight years.
Some teams came close as time went by, but it wasn't until 2014 that a team of passionate enthusiasts from Canberra finally won the grand prize. Three other teams also completed the Challenge successfully this year.
The secret to the winning entry was their accuracy of the water bottle drop. The aircraft automatically flew a special pattern around Outback Joe's location to estimate the wind direction. The on-board computer then calculated the best flight path over Joe taking into account the wind. The result was spectacular, with the water bottle landing just 2.6 metres from Joe.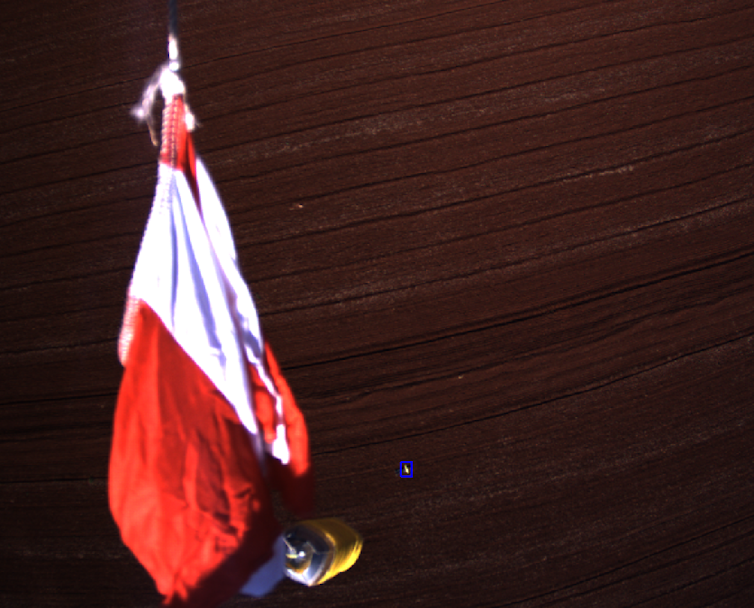 So did the UAV Challenge do its job and drive down the cost of producing highly capable robot aircraft for search and rescue and inspire innovation in the field? Happily, I think the answer is yes.
The teams that successfully completed the mission did so using specifically designed electronics and new autopilot technologies (which, incidentally, were inspired by the UAV Challenge itself).
One radio communications device developed by a Brisbane-based company has now sold several thousand units worldwide. Another company, based in Adelaide, developed a safety system for teams that has been commercially successful around the world.
The open source software movement embraced the UAV Challenge, seeing three of the most widely used low-cost autopilot developers enter the event. In 2014 alone, software for two of these auto-pilots has been downloaded more than 170,000 times by users across the globe. Flying robots with an automatic search ability could assist Australian State Emergency Services to make rescues more efficient.
The dream of search and rescue organisations is that in the near future they will be able to have small fleets of robot aircraft, each costing no more than a few hundred dollars, stored and waiting for the day they can be used to save a life.
We know this will be possible, in time. The UAV Challenge has demonstrated that – and Outback Joe lives to tell the tale of that time he got lost in the bush.