The Royal Opera House (ROH) in London's Covent Garden has recently completed a £50.7m renovation which aims to make the building less "elitist" and more accessible to a larger audience. Reading of this reminded me of my first experience of opera as a student. Braving it on my own and expecting to be sniffed at by a crowd of aristocrats, I deliberately wore a t-shirt emblazoned with the slogan "I Love Retrogressive Bullshit". Yet nobody batted an eye at my studiedly "punk" attire and I quickly learned that opera has changed over the years to be increasingly open to everyone.
Still, this message has not reached the vast majority of people. Just last year, a survey by Classic FM found that many people are intimidated by opera – they think it "too posh", "too long" and too often in a foreign language that makes it hard to understand what's going on. Many people even said they were scared because they didn't know when to clap.
But my first happy impression of opera developed into a ten-year career as an opera composer and outreach workshop leader, so I'm convinced that opera can be for everyone. With this in mind, I went to explore ROH's Open Up project myself, and I highly recommend that everyone does the same.
Open Up is more than a renovation, it is a strategy of engagement that changes the perceived identity of the building and the art forms within it. From the website that declares the house open as a "place to relax", to its charming Twitter account (which replied with a warm "Yes, please do!" when I asked if I could pop over), it is clear the ROH is making a concerted effort to welcome a wider audience.
So with the ROH extending its welcome to all, what barriers remain to us accepting the invitation?
High culture
Opera's elitist reputation stems from its establishment past. It was born in royal courts and grew through the 19th century to include the massive resources of what is now called "Grand Opera" – an orchestra, a cast of virtuoso solo singers and a chorus of several dozens, not to mention everyone behind-the-scenes responsible for the often elaborate stage sets, costumes and lighting.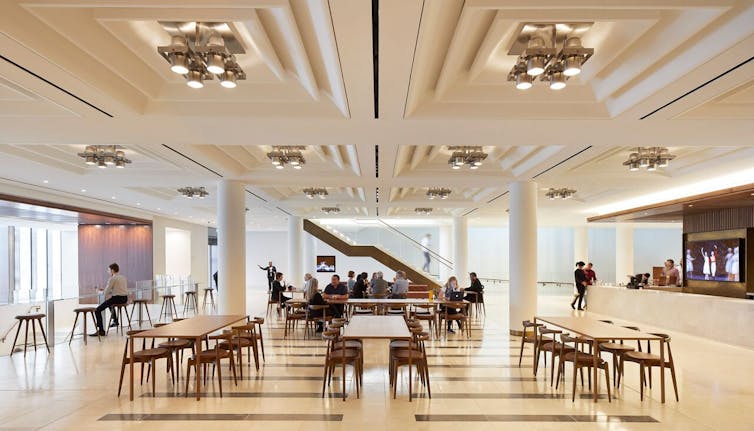 But seen separately from the building where it takes place, opera as an art form is basically drama conveyed through music. Stripped-down, small-scale opera can be found today in pubs, clubs and all manner of unusual spaces. With opera finding new ways to reach us and the majority of the nation's opera houses being publicly funded, we should be confident that opera belongs to us.
Yet the lingering perception of expensiveness remains a hurdle for potential newcomers – even if, in reality, seats at the opera can be bought for a fraction of the cost of a ticket to a Premier League football game. A search on ROH's website reveals tickets to be had for £9 at some performances, while a popular West End musical is often £35 at least.
The Classic FM survey also reveals a lot of people are scared because they see opera as "difficult" – but you could say the same about any musical style outside of mainstream culture, from underground grime to Indian music. All it takes is a quick internet search and watching a few videos to grasp the key points. But in order to make the effort, we require motivation – which is why positive first impressions count.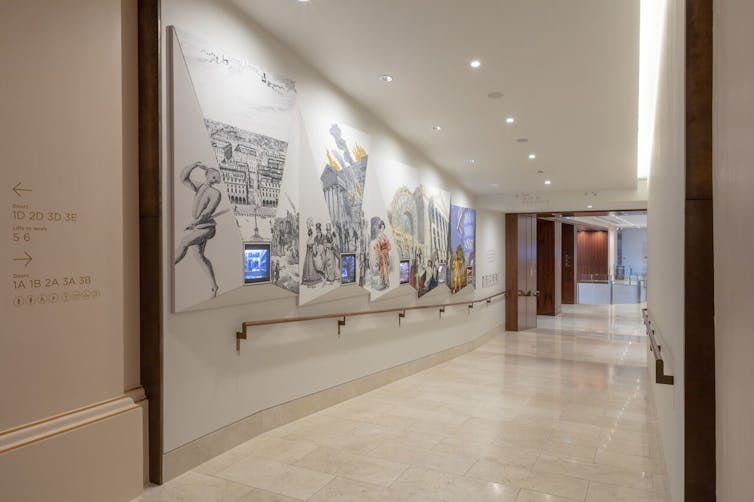 Opening up
Opera houses around the world are making the first move to engage us. Education and outreach departments provide school performances and insight events to bring people in, while opera projects in the community show it as something fun for all. By sowing a seed of interest, opera houses hope to reap a harvest of enthusiastic audiences in the future.
But as a composer, I believe that making new operas is the best hope for engaging new audiences. You can always catch classics like Carmen and La Boheme, in period costume or sexy modern dress (complete with surtitles so you can follow the English translation), but it is new works by living composers that excite me most – for example, Iain Bell's upcoming Jack the Ripper: The Women of Whitechapel at English National Opera, Kevin Puts' Silent Night at Opera North, or any of the experimental adventures at the Opera Festival run by Tête-à-tête each summer (full disclosure – I'm on Tête-à-tête's board). You may have even seen my last piece, A Shoe Full of Stars – a comedy opera about teenagers' responses to terrorism – on Channel 4 News this year. Opera makers are making content for a broader audience.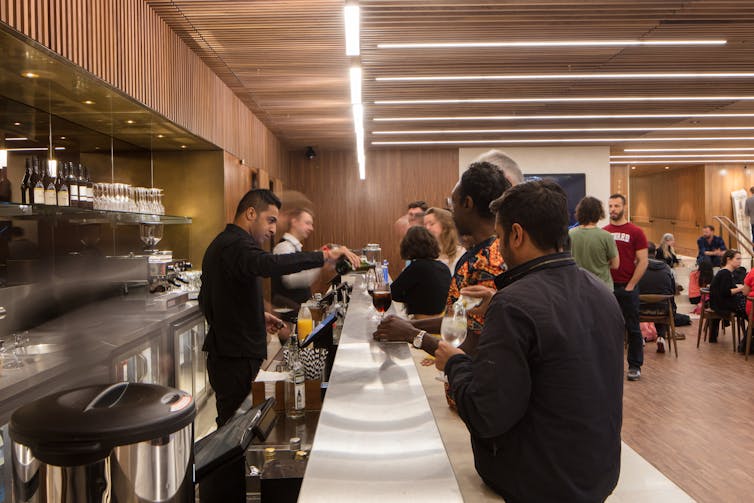 The opened-up ROH is stunning – I particularly liked lounging in the balcony bar, peering out at the bustle of Covent Garden. Yet as I left I noticed a young man hovering at the entrance. He asked me if he could go inside, to which I enthusiastically told him, yes, of course – at which point he grabbed his girlfriend's hand and squeaked past the stern-looking security guard.
Clearly, even a beautiful new building needs friendly human faces to make that first good impression. We need motivation to accept the invitation. So let this be yours: explore an opera house today – and make yourself at home.