In this fifth part of our series on the countries along Russia's borders, we turn to south-east Europe. As Romania specialist Tom Gallagher explains, the Ukraine affair has made Bucharest distinctly uneasy.
---
The Western gravitational pull has been dominant since the overthrow of the communist ruler, Nicolae Ceausecsu, almost 25 years ago. But there is a strong Eastern undertow, as shown by the return to office in 2012 of the successor party to the communists, the Social Democrats (PSD), in parliamentary elections. Polls suggest that its abrasive leader Victor Ponta is likely to be elected president of Romania in November. He seeks a strategic partner in the east – but he courts China, not Russia.
Most of the country's political forces see Russia as a counterpoint, where they seek genuine Europeanisation or some form of semi-authoritarian populism – currently the option most in vogue. Romania may have known decades of hardline national Stalinism before 1989, but it has a much stronger pro-Western orientation than there ever was in post-communist Russia.
The justice system recently demonstrated its independence by condemning to prison hundreds of public figures for corruption. Traian Basescu, president for the past decade, has been emphatically pro-Western in his policy choices.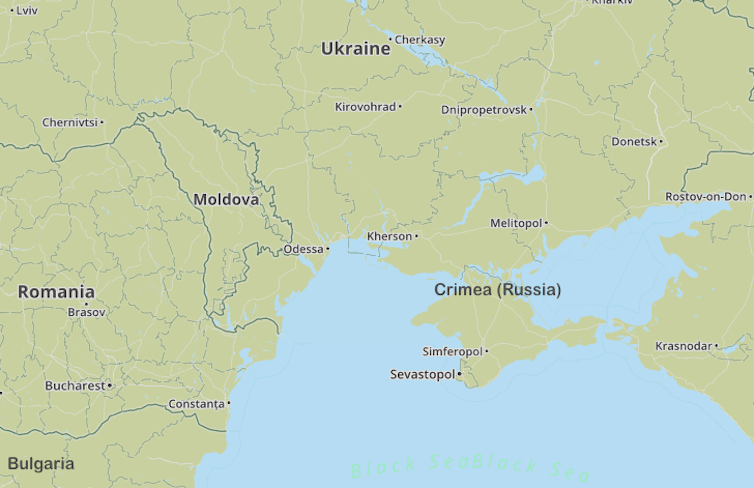 The old enemy
A deep-seated distrust of Russia due to what is perceived as incorrigible expansionist tendencies has often united the Romanian political elite and an often chronically ill-governed populace since independence was acquired in stages after 1859. Indeed it arguably dates back to 1812, when Russia annexed the Romanian-speaking province of Bessarabia, which now mostly comprises Moldova.
It came as no major surprise in Romania this year when Russia grabbed Crimea and proxy forces sought to detach parts of eastern Ukraine from Kiev control. Nor will Romanians probably be surprised if Russia sponsors a breakaway state in Ukraine similar to Transnistria, which effectively cut loose from Moldova in 1992 with the help of Russian troops.
But if Romanians still feel wronged by the loss of Bessarabia, neither do they have much desire to reunite with it. Contrary to a favourite stereotype, nationalism is not a dominant feature of the political culture in the country. Romania was prepared to accept western European domination of much of its economy as the price for joining the EU in 2007. And recent figures suggest that out of 7m EU citizens who work in another country within the union, no less than 1.3m are Romanians. Polls show that Romanians are less disillusioned with the EU than most of the other 28 member states, while they continue to rate their own political and state institutions very negatively. This is despite the fact that the EU has so far failed to lift Romania's economic status.
Changing the locks
In contrast, the country's admission to NATO in 2004 has been more fulfilling. Romania's armed forces and its sizable intelligence services have benefited professionally from co-operating with other member states. This has been particularly true of working with the US, whose security chiefs appear to have found the Romanians to be reliable crisis partners.
On May 8 George Maior, the head of the domestic intelligence service, stressed the importance of improving Romanian defence capabilities in the context of "developments in Ukraine and Russia's neo-imperialist attitude, which appear to be defining more and more the emergence of a new Cold War". Two days later, Bucharest politicians briefly buried their differences to condemn Twitter remarks by Russian deputy prime minister Dmitri Rogozin. He said: "At the behest of the US, Romania has closed its air space to my plane. Ukraine won't allow me passage once again. Next time I will fly with a TU-160 [a strategic bomber] … I will fly despite the interdictions."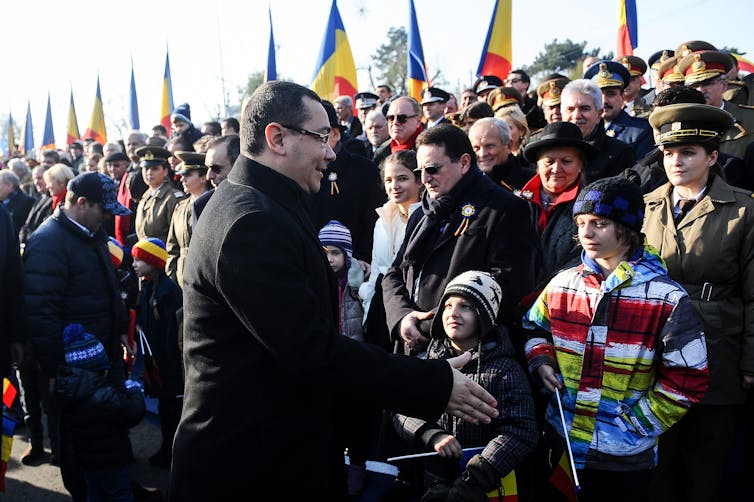 Over the summer, Romania's president was working with Poland to strengthen NATO's eastern flank and increase its focus on the Russian security threat. Not to be outdone, his rival Ponta stated in July that it was a top national priority to establish a permanent NATO base on Romanian territory.
Then in September, the veteran German Christian Democrat, Elmer Brok, the head of the European parliament's external affairs committee, warned that Russia might attempt to seize Romania's Danube Delta region. Far-fetched or not, such concerns have ensured that one of Romania's primary concerns is that the US play an active role in European security. Bucharest is also nervous about the possibility that pro-Russian elements might win the Moldovan elections in December, since it could enable Russian influence to press up against Romania's borders.
In short, tensions are running higher than for some time. But two things afford the Romanians some breathing space. They are far less dependent on Russian energy imports than any other east-central European country because they have a decent resource of their own (albeit the Russians did substantially cut gas exports to Romania recently). Second, the volume of trade with Russia is not high. This means that Moscow is unable to bring Romania to heel by abruptly halting exports as it has done regularly with Moldova. Whatever the reality of the military threat to Romania, low economic dependence on Russia is a useful advantage.
To read other instalments from our Russia's borders series, click here.