British society is in serious need of higher levels of religious literacy. The potential for misunderstanding, stereotyping and oversimplification based on ignorance is huge – and schools have a big part to play in putting this right.
Religion has dramatically changed in Britain. Fewer people profess Christianity, more profess a post-Christian spirituality, humanism or atheism, while Muslim, Sikh, Hindu and Jewish communities assert themselves in public and seek to play a role in shaping policies.
Yet the degree of understanding of these faith actors and of religion in general is low. The need for investment in religious literacy is one of the main themes of the Commission on Religion and Belief in British Public Life (CORAB), which has just published a report called Living With Difference – in which I was involved as a member of the steering group. As religious literacy and experience of diversity begins at school, we have recommended some changes to the place of religion in state education.
The most important is that religious education should be a compulsory subject. We're not talking about instruction in a particular religion or secular beliefs – but religious education as a multi-disciplinary subject showing the nature and presence of religion and secular philosophies across time and across the world. It should be taught in classes comprising those of all faiths and none – and without exemptions – as part of the national curriculum. This knowledge, acquired in diverse classrooms, is essential for living together in mutual understanding and respect.
On the other hand, the existing law requiring all schools to hold assemblies of a broadly Christian character – largely honoured in the breach in secondary schools – should be repealed.
Schools should be free to be flexible: to have no assemblies or belief-specific instruction, to have several of them, or to have them only for those who ask for them. This could be achieved through discussions between parents, teachers, pupils and governors and could take place within the formal timetable or as extra-curricular activities. An option could be all-inclusive assemblies but no single template should be imposed. It's important to support a diversity achieved through dialogue and practiced on a voluntary basis.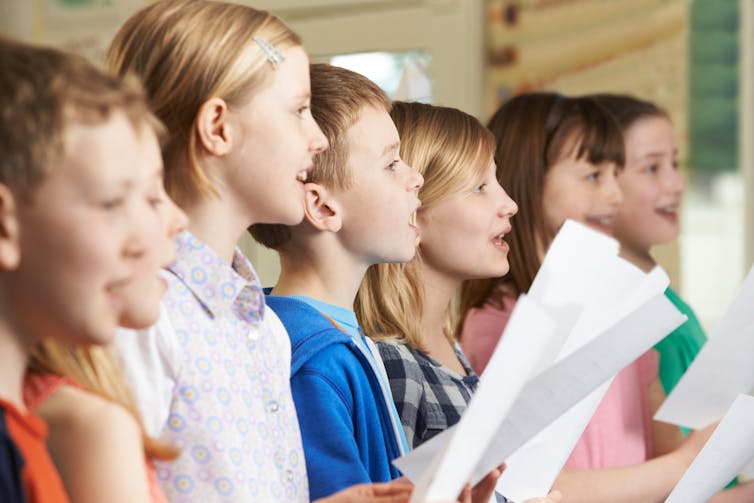 Don't let faith schools segregate society
This same balance is to be found in the Commission's approach to state-funded faith schools. They constitute about a third of all state schools in England, with Church of England being most common at primary and Catholic at secondary level.
Among state-funded schools in England, 37% of primary and 19% of secondary schools have a designated religious character. Some academies also have a religious ethos but are not formally designated as such. In Wales, 16% of primary and 9% of secondary schools have a religious character.
Faith schools are popular with some parents and their numbers have been growing – an unprecedented half of all Jews are taught in state-funded Jewish schools, for example.
They are an important part of the diversity of the educational system but they also contribute to the segregating processes in society. Most educational segregation by religion and ethnicity, not to mention class, is primarily due to the neighbourhoods which feed into local state schools – and to parental choice. Nevertheless, faith schools should not ignore the goal of inclusivity and cohesion.
While CORAB does not recommend any kind of quota, we urge all faith schools to seek to offer an education not confined to those selected on the basis of faith. All bodies responsible for school admissions should be required to take measures to reduce selection on the grounds of religion.
A new conversation on British values
Another aspect of the balance between diversity and the common good, between cultivating a national story and ensuring that all can be participants in shaping it and including themselves within it, is that of "British values".
Sparked by a generalised suspicion of the influence of Muslims upon some schools following a scandal in Birmingham in 2014, the current government instituted a statutory requirement for schools to teach "fundamental British values".
We do not reject the idea of an educational ethos grounded in national values. But we recommend an entirely different approach. A national conversation should be launched across the UK by leaders of faith communities and ethical traditions to create a shared understanding of the fundamental values underlying public life. It would take place at all levels and in all regions. The outcome might be a statement of the principles and values which foster the common good, and which should underpin and guide public life.
What it means to be British is an ongoing story. It is not fixed and final. People in the past understood the concept differently from the way it is seen today and everybody must be able to participate in shaping its meaning for the future. What we need now is a conception of Britain that is encompassing and welcoming of its religious and secular diversity.
There needs to be mutual respect between secular and religious people, where all are confident in helping to shape public policy and feel challenged to act together to respond to the many manifest ills in society. This is a vision that goes beyond recommendations for schooling, but the school is one of the important sites for its nurture and realisation.