Scotland's visitor attractions are outstripping those in the rest of the UK, according to a new report. They recorded a whopping 15.6% increase in visitor numbers between 2015 and 2016 compared to an overall UK increase of 7.2% – growing faster for the third year in a row.
Led by big increases from Scotland's two top visitor attractions, Edinburgh Castle (+13%) and the city's National Museum (+16%), the Scottish government hailed the 2016 figures as outstanding news. Fiona Hyslop, the tourism secretary, said:
The success of our leading visitor attractions will continue to play a vital role in making Scotland a destination of first choice for visitors from the UK and across the world.
Unquestionably Scotland has a great range of visitor attractions. "Must-sees" include the Glenfinnan Viaduct on the West Highland railway line, made world famous by the Harry Potter films. Then there are battlefields such as nearby Culloden, where the Jacobites met their most famous defeat to British troops in 1745. Not to mention the scores of whisky distilleries in some of the most beautiful settings in the country.
Yet the new figures, published by the Association of Leading Visitor Attractions (ALVA), look remarkably high to me – especially compared to other key sources. On closer examination, they are exaggerating the reality for Scottish visitor attractions as a whole.
Who counts what
ALVA only counts 51 Scottish visitor attractions as members out of a total of more than 1,280. Membership criteria require 1m visitors per year and for each site to be considered among the "most popular, iconic and important attractions". Of the six Scottish attractions that receive 1m annual visitors on their own, only five are ALVA members: the National Museum, Edinburgh Castle, the city's Scottish National Gallery and Glasgow's Kelvingrove Art Gallery and Riverside Museum. The sixth, St Giles Cathedral in Edinburgh, is not included.
The remaining Scottish ALVA sites make the count by collectively attracting more than 1m as part of organisations such as the National Trust for Scotland, which includes the likes of Culloden and Ayrshire attractions Culzean Castle and Robert Burns' Birthplace – or the Royal Collection Trust, which includes the Palace of Holyroodhouse, the Queen's official residence in Edinburgh.
Look down the ALVA list and you find most attractions located in Scottish cities, with some significant omissions. These include the Falkirk Wheel, which attracts more than half a million visitors per year, and the Royal Yacht Britannia in Edinburgh, which attracts more than 300,000.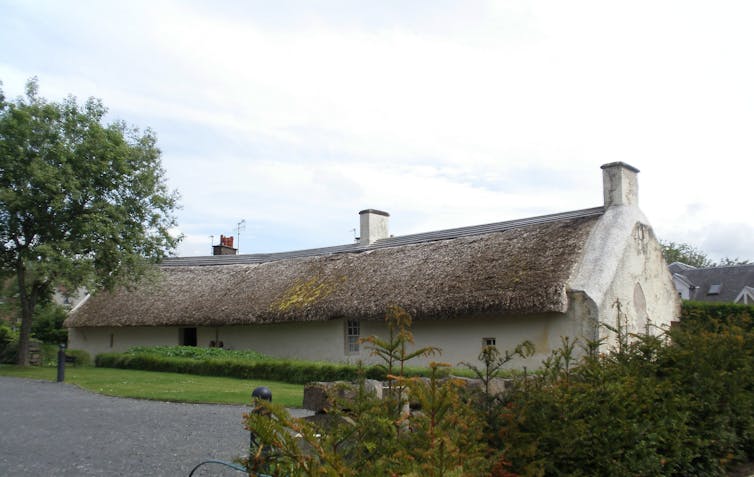 The other key source of annual visitor numbers is the Association of Scottish Visitor Attractions (ASVA). With less limiting membership criteria, it currently has 450 members. Its survey includes 249 sites and also monitors visitor spending and associated activities.
The ASVA 2016 report, which is not publicly available, recorded an overall increase in Scottish visitor numbers of 6%. It still shows increases across all regions, particularly in sectors such as heritage and distilleries – though these inevitably mask a more complex picture. Some non-ALVA members are up more than 10% a year, while others experienced small drops – Edinburgh Zoo, for example.
The underlying story
So why the big difference in overall growth between the two sets of figures? Many of Scotland's smaller attractions have not been performing as well as the big-ticket draws, even if they have still been growing. Having said that, the ASVA numbers are a more reliable and representative guide to the overall performance.
All attractions are vulnerable to vagaries such as new exhibitions, temporary closures, improvements in visitor counting tools – and weather and road developments. Because ALVA focuses on a smaller number of sites, such one-offs are more likely to distort the figures. To give one example, the National Museum's 2016 numbers have been flattered because, after a 7% drop in 2014 and 4% drop in 2015 owing to ten galleries being closed for redevelopment, they reopened in 2016, bringing in more visitors.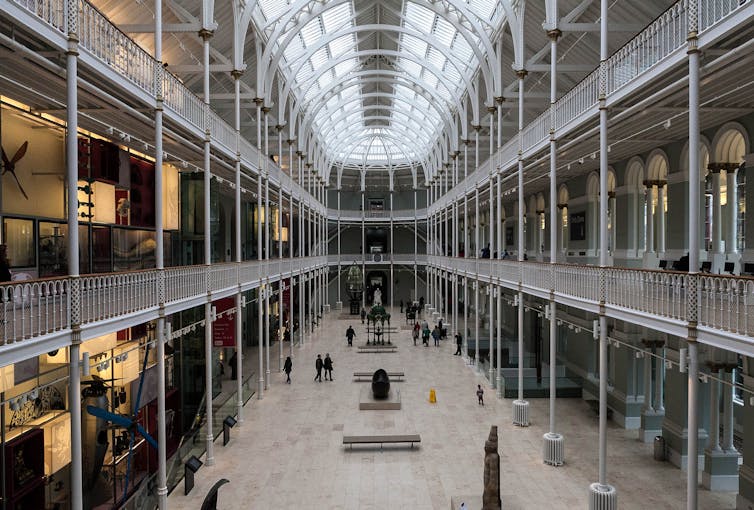 Ignoring the smaller attractions also misses an economic contribution that is more important than it may first appear. Cumulatively these sites help to differentiate a destination, in some cases by offering special interest experiences. They help bring socioeconomic benefits to community hotels, shops and other businesses, particularly out of season.
If we go by the ASVA numbers, Scotland's visitor attractions still compare well to other parts of the UK. VisitBritain's 2015 survey of 1,459 English sites, the most recent available, showed 2% growth compared to 3.4% growth for Scottish attractions the same year – a modest but noticeable difference, albeit that most of the UK's biggest attractions are still south of the border. The number one ranked British Museum's 6.4m annual visits far outdoes the National Museum of Scotland's 1.8m, predominantly due to the volume of visitors and residents in the London area.
All UK tourism has benefited from more inbound visitors, but Scottish visitor attractions have also seen substantial capital investment programmes and collaborate well on training and sharing best practice via member organisations such as ASVA. Scotland has also seen national campaigns like VisitScotland's Year of History, Heritage and Archaeology 2017; plus film/TV tourism from the likes of Harry Potter and Outlander. Extra air routes and cheaper ferry prices have also helped.
Tourism businesses have also been getting more customer friendly, introducing longer opening hours, better pricing packages and sharper attempts to target millenials – music nights at the National Museum for example. Scotland is also seen as safer for tourists than the UK – Edinburgh was voted the country's safest destination in 2014, for example.
So while the growth of Scotland's visitor attractions may not be quite as frothy as the ALVA figures suggest, it's far from disappointing. Indeed, ASVA records a very respectable 16% increase overall since 2013. However welcome the surge at the biggest attractions, this looks like a steady and gradual increase that can be sustained into the future. That is a story well worth telling in its own right.