There is systemic discrimination against Aboriginal heritage in Western Australia. This does not come from a racist administrator somewhere who hates Aboriginal heritage, but from the evolution of the institutions, rules and conventions that make up cultural heritage management.
Let me explain why.
Western Australia manages the heritage sites of Aboriginal and non-Aboriginal sites through different institutional channels, under different laws. This system is now providing much higher levels of protection for non-Aboriginal heritage.
There are several obvious imbalances. Should the Aboriginal Heritage Amendment bill that's currently before parliament be passed, the maximum penalty for an individual illegally disturbing a non-Aboriginal heritage site will be A$1 million and two-years imprisonment, but for an Aboriginal site it will be A$100,000 and 12 months imprisonment, doubled on a second offence (it is currently A$20,000 and imprisonment for nine months, increasing to A$40,000 and two years for a second offense).
Less obviously, since Colin Barnett's government took office in 2008 it has gradually reduced protection by reinterpreting definitions within the Aboriginal Heritage Act 1972 to severely curtail the number of new sites. To date, some 1,262 sites have been blocked from gaining protection.
In 2012 the definition of "sacred" was reinterpreted to only include sites "devoted to a religious use rather than a place subject to mythological story, song or belief" – leading to the deregistration of 35 sites. This was found earlier this year to be a "misconstruction" by Justice John Chaney in the Supreme Court of Western Australia. Dreamtime stories have long been and continue to be considered sacred to Aboriginal people.
Furthermore, a recent report by UWA archaeologists indicates that more than 3,000 Aboriginal heritage sites have lost registration status as part of sweeping changes in classifications in the Aboriginal Heritage Register.
At no stage have Aboriginal custodians been notified about the changing status of their heritage.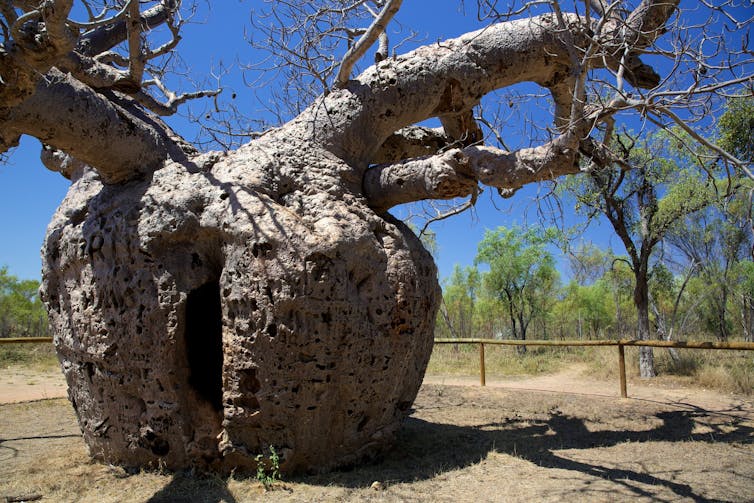 Separate and unequal protection
For many years Aboriginal heritage has been protected through the Aboriginal Heritage Act 1972. Non-Aboriginal heritage gained greater protection than Aboriginal heritage when the Heritage of Western Australia Act 1990 came into law. Together, these two acts are the legal basis for Western Australia's system of cultural heritage management. They have very different origins and historical arcs.
The Heritage of Western Australia Act was the result of 30 years of lobbying by Western Australians who were concerned about the destruction of important heritage starting in the 1950s. Due to its incorporation into the Planning and Development Act 2005 and the obligations it places on local government, it is well integrated into the Western Australian planning system.
Currently the government is pursuing amendments to the Heritage of Western Australia Act to provide greater transparency in decision-making, clarify terminology and create a new repair order power.
The second channel of cultural heritage protection, the Aboriginal Heritage Act 1972, was created after outcry in 1969, when a prospector began mining and selling sacred stones from the Weebo site.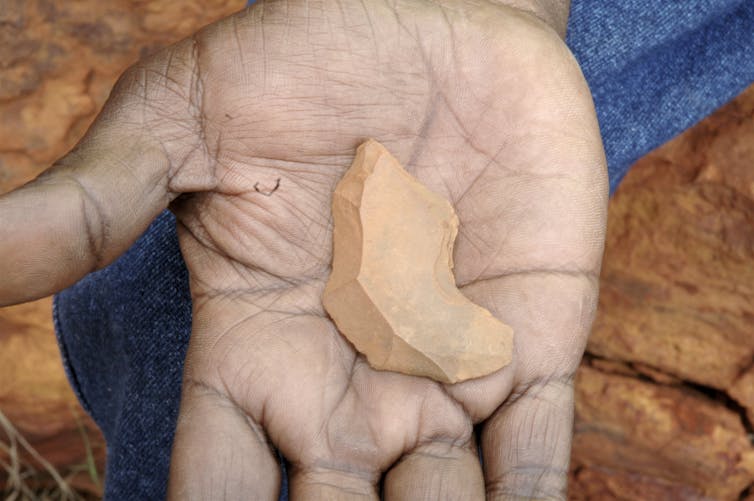 Despite being celebrated, the Aboriginal Heritage Act has never provided complete protection from resource extraction. In 1980, Western Australia Premier Charles Court controversially gave police protection to a convoy of oil drilling rigs, which forced their way onto sacred land.
An independent body of experts established by the Act, the Aboriginal Cultural Materials Committee, may consider applications to disturb heritage.
Between 2001 and 2007, 488 applications were considered and permission to disturb heritage given 480 times.
The Aboriginal Heritage Act 1972 is not mentioned in the Planning and Development Act 2005 and is less integrated into Western Australia's planning system. Aboriginal heritage is generally not listed on local government municipal inventories of heritage and most local governments consider the protection of Aboriginal heritage a matter between a developer and the State government.
Proposed amendments to the Aboriginal Heritage Act
The Aboriginal Heritage Amendment Bill 2014, currently before parliament, has drawn criticism from Western Australia member for parliament Robin Chapple, who, amongst many others, has argued the changes will decrease transparency in decision making and democratic oversight.
The key provisions give the chief executive officer of the Department of Aboriginal Affairs the power to declare "there is no Aboriginal site on the land".
Extraordinarily, the proposed amendments would allow developers to appeal if their applications are rejected, but make no provision for Aboriginal custodians to appeal the CEO's decision.
The proposed amendments do not address the most glaring inequalities in the dual systems. In addition to the heavier penalties for illegally disturbing non-Aboriginal heritage sites, non-Aboriginal heritage is managed by the Heritage Council in concert with local government and planning authorities, while Aboriginal heritage is managed by a small section within the Department of Aboriginal Affairs.
Perhaps most significantly, the end of Aboriginal use or presence of non-Aboriginal use at an important archaeological site could potentially bring it under the Heritage of Western Australia Act. This would paradoxically give it a higher level of protection and management.
This goes against Australia's guiding heritage principles that place great emphasis on continued use.
Changing understandings, changing systems
The first step towards a fairer system is a new understanding of where we Western Australians live. Western Australia has enjoyed at least 50,000 years of Aboriginal inhabitation. We need to recognise that Aboriginal connection and heritage is ongoing and will continue to exist within our cities, our suburbs, our towns, our parks, our yards and our farms.
We need a system of cultural heritage management able to cope with this recognition.
Recognition and management of this heritage needs to be, through an inclusive planning process, integrated into the a single system. With amendments to both acts now before the Western Australian parliament, now is the time to exert political pressure.
The status quo is now so unequal that it is untenable. The only solution is a holistic and inclusive approach to Western Australia's system of cultural heritage management.
---
Tod will be on hand for an Author Q&A between 11am and noon WST on Tuesday, December 8, 2015. Post your questions in the comments section below.