The social networking and microblogging site Tumblr announced on Monday that from December 17 it will no longer host adult content on its platform. The Washington Post reported that the policy "removes one of the last major refuges for pornography on social media".
But the move will affect more than just porn.
Over time, Tumblr has become a haven for fanfiction writers, artists, sex workers, kinksters and independent porn producers who have built subcultural community networks by sharing and discussing their user-generated content.
Tumblr's definition of what constitutes permissible adult content fails to recognise the value of this kind of work. It separates sex from politics, preserves a class-based distinction between art and pornography, and limits representations of female nudity to reproduction and health.
The result is the loss of a dynamic cultural archive and the unnecessary sanitisation of public space.
---
Read more: What the latest data reveals about our passion for pornography – and its legality
---
Policing women's bodies
In updates to Tumblr's Community Guidelines:
Adult content primarily includes photos, videos, or GIFs that show real-life human genitals or female-presenting nipples, and any content—including photos, videos, GIFs and illustrations—that depicts sex acts.
Aside from the obvious regulatory dilemma of ascertaining which nipples appear to be "female-presenting", this kind of targeting of women's bodies has met with public criticism. For example, the Free the Nipple campaign has protested the criminalisation, censorship and fetishisation of women's breasts.
Tumblr's new policy still permits:
… exposed female-presenting nipples in connection with breastfeeding, birth or after-birth moments.
These policies are presumably a response to campaigns to normalise breastfeeding. Nipples are also permitted in:
… health-related situations, such as post-mastectomy or gender confirmation surgery.
These policies restrict representations of women's bodies to their reproductive functions and repeat the tired framing of women's bodies through medical lenses, at the expense of pleasure.
Distinguishing art and pornography
Tumblr will continue to allow written erotica and artistic nudity, which is defined as "nudity found in art, such as sculptures and illustrations". But this policy reinforces a tenuous conceptual distinction between art and pornography.
The demarcation of art as something distinct from pornography was influenced by the increasing availability of photography in the 19th century, which threatened the very existence of art. While traditional paintings sought to imitate the real, photography was considered "too real" and "too close". It prompted fears about proximity (its corporeal effect on the viewer), danger (its seductive power) and contagion (its potential to harm or infect).
Pornographic photography became a scapegoat. It was used to distinguish lowbrow forms of cultural consumption for the masses from highbrow forms of art for the elite. Pornography became a pejorative term that served to preserve and maintain the status of art.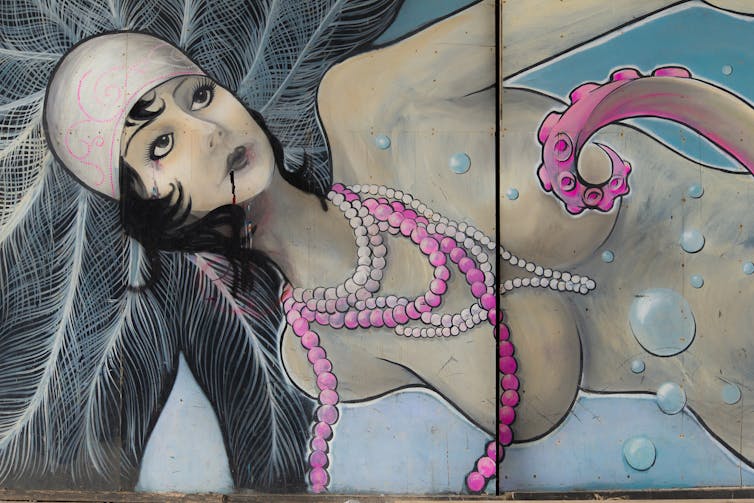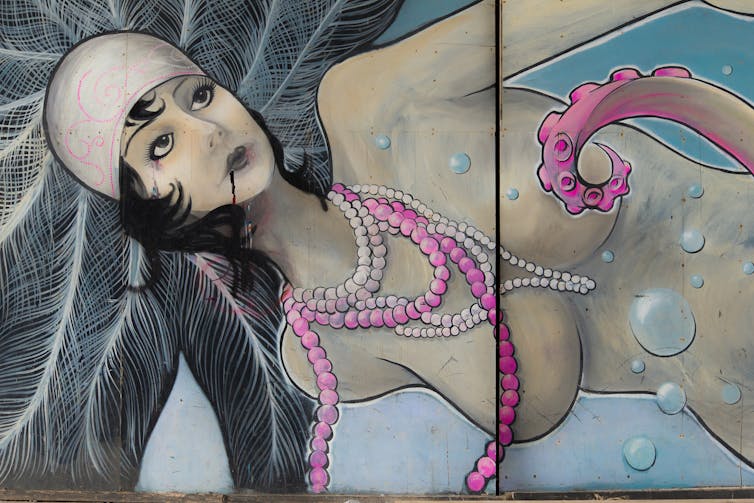 ---
Read more: Virtual reality could transform pornography – but there are dangers
---
Purging sex workers
Although Tumblr maintains its policy change was unrelated to its failure to effectively filter child pornography, the decision comes against the backdrop of the Fight Online Sex Trafficking Act (FOSTA), which was passed in the United States in April.
FOSTA prompted platforms such as Google, Microsoft and Facebook to amend their terms of service to preclude nudity, sexual content and sexual services in order to avoid charges of promoting or facilitating sex work.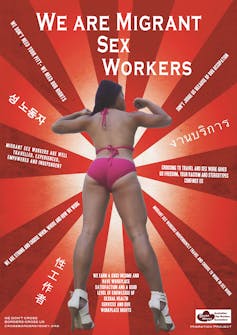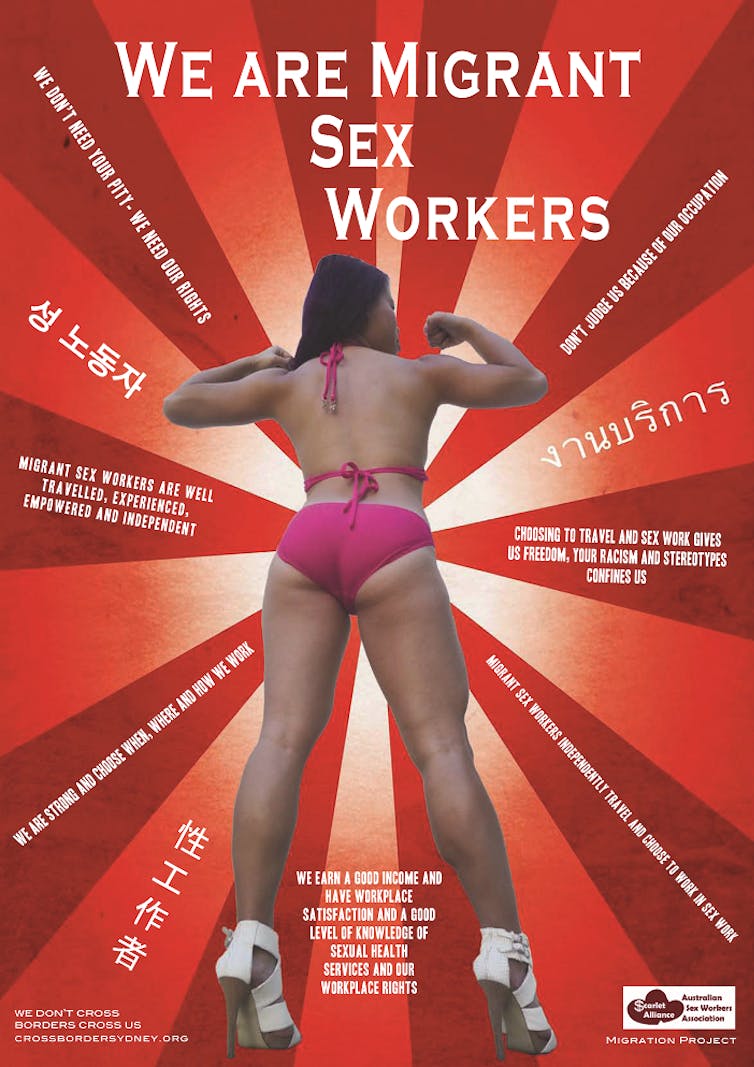 Unfortunately this legislation has not improved grievance avenues for those experiencing exploitation. Instead, this blunt law has shut down sites that law enforcement could use to trace criminal activity, platforms where survivors could seek assistance, and forums where sex workers could screen safety information.
Sex workers were pioneers of the web. They designed, coded, built and used websites and cryptocurrencies to advertise and transact in the context of criminalisation.
They helped sites like Tumbr to flourish by populating the platforms with content, increasing their size and commercial viability. Indeed, adult content was reportedly responsible for 20% of traffic to Tumblr.
Now sex workers are now being effectively erased from social media.
There is evidence about the human rights impact of anti-trafficking campaigns, which can victimise those they are intended to protect.
But the pressure to be seen as proactive partners in response to trafficking and child abuse is so significant that tech companies are willing to erase sex completely from their platforms and accept sex as a necessary casualty.
Containing the democratisation of culture
The sequestering of sex is not an inevitable response. It has not always been the case that adult content has been treated as something external to art, culture or society.
Depictions of sexual practices can be traced back to ancient civilisations. The sexually explicit frescoes of ancient Greece and Rome were displayed publicly and integrated into daily life rather than being, as Walter Kendrick describes, "locked away in secret chambers safe from virginal minds".
It was the process of archaeological extraction in the 18th century that commenced a process of identifying and labelling ancient artefacts as "pornographic", and removing them from public view.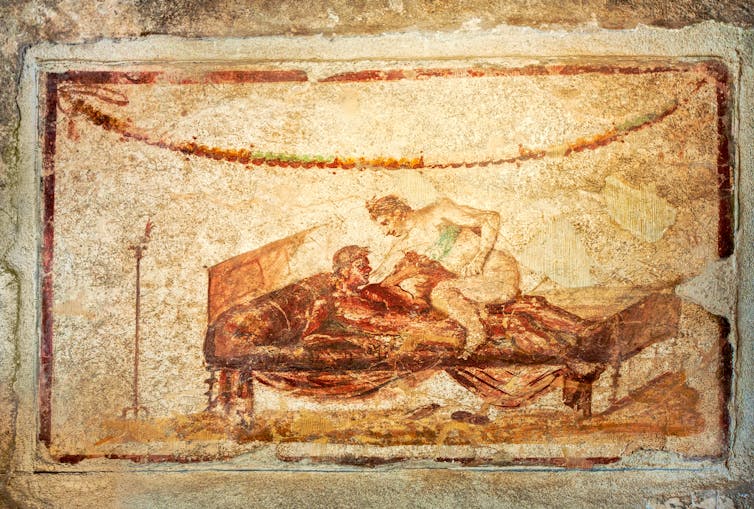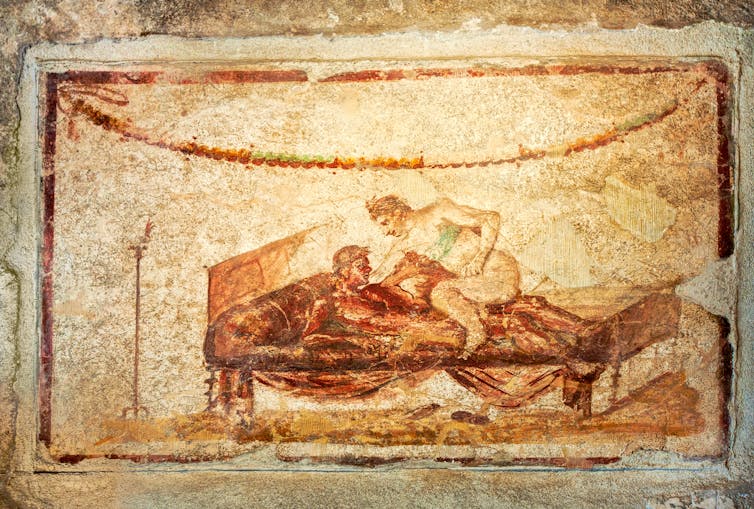 Historians have found that the modern regulatory category of "pornography" was invented at the same time, alongside the emergence of technologies (such as the printing press) that allowed for mass-distribution. As Lynn Hunt argues, it was created:
in response to the perceived menace of the democratization of culture.
As the evolution of the internet promises increased access to technologies and rapid circulation of cultural materials, regulatory attempts to restrict them are being met with contest, protest and resistance.
---
Read more: Porn viewers prefer women's pleasure over violence
---
Sanitising public space
Private corporations have now become the arbiters of community standards, making decisions about what content is permissible to circulate. Corporate monopolies now have a greater impact than national classifiers on what material the public can access.
Apple, which dropped Tumblr from its App Store on 20 November, has had a "homogenizing and sanitizing effect on the internet". It refuses any apps that contain "pornographic" or "offensive" content, including hook up apps with "overtly sexual content".
Steve Jobs himself has stated:
We do believe we have a moral responsibility to keep porn off the iPhone.
Designating representations of sex to the private, personal realm, outside of the public or political sphere, obscures the fact that heterosexual intimacies saturate public culture. Tumblr has been a site for LGBTQ, kinky and geeky individuals to build spaces, networks and cultures, and for sex workers to share skills and referrals for safety.
From December 17 (coincidentally, International Day to End Violence Against Sex Workers), Tumblr will only permit nudity "related to political or newsworthy speech". This positioning reflects the historical development of obscenity law that has viewed representations of sex as devoid of merit unless they are redeemed by "serious literary, artistic, political or scientific value".
In removing sex and nudity entirely from the platform, Tumblr's new policy misses the fact that sexual subcultures are a crucial part of public life and contribute to critical social conversations and meaningful political alliances.