Narendra Modi, the prime minister of India, is in the UK from November 12 for a three-day visit. There is pressure on both India and the UK to sign a package of business deals to mark the occasion. The pair have a long, shared history, but trade between the two countries ranks low. There are many areas, however, where India's needs complement the UK's strengths and we can expect deals to be struck. Here are six areas to watch out for:
1. Defence
There are reports that a large contract will be signed for the sale by BAE Systems to India of up to 20 Hawk trainer aircraft. This deal is likely to involve the actual manufacturing of the aircraft in India, which would fit in nicely with the Modi government's flagship Make in India programme, designed to provide a much-needed boost to India's manufacturing sector.
2. Energy
The UK and India signed an agreement on nuclear energy cooperation in July 2010 but it has been held up by an array of impediments in both countries. Expect announcements amid a concerted effort to reduce bureaucratic hurdles on both sides.
3. Finance and infrastructure
India has a huge need for new ways to bring investment into the country, especially to feed its capital-hungry infrastructure sector. Here, the City of London is expected to be of aid by helping market offshore Indian-rupee bonds, which would in turn help finance railway expansion and housing in India.
Vodafone, one of the UK's largest companies, has a significant presence in India. While Vodafone may announce further investments during Modi's visit, it is likely that it will join hands with other UK companies in raising concerns with the Indian PM about various tax disputes they have been embroiled in with successive Indian governments.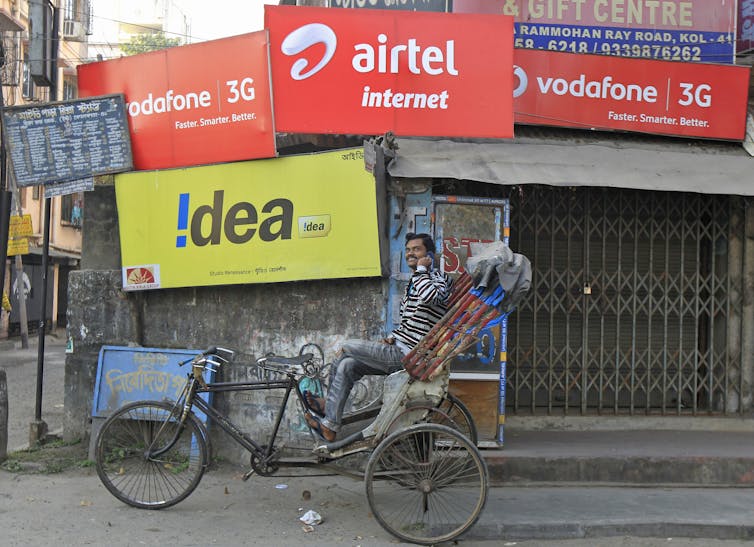 4. Skills
Skills is a huge area of need in India. Every month for the next decade the country will add one million young people to its workforce. If these young people can be suitably trained and employed they will fuel dramatic growth that could see India become the world's third largest economy by 2030. The UK has significant capabilities in the areas of training plumbers, electricians, carpenters, retail store personnel, and those who work in hospitality and tourism. Importantly, the UK also has many world-leading providers of English language training and assessment.
5. High technology
An important area where India and the UK share significant complementary strengths is technology – in particular in life sciences, software and, increasingly, hardware. India has vibrant pharmaceutical companies, many of which are making a concerted effort to move into drug discovery and development. The UK on the other hand is home to giants such as GSK and AstraZeneca that have an interest in India as a market, a location to conduct clinical trials, and a place to outsource the processing of clinical trials data. Both countries also have a lively biotech sector where further collaboration can be explored.
6. Frugal innovation
India has developed a global reputation for frugal innovation – the ability to develop highly affordable solutions in a whole range of areas from healthcare to energy, automotive to education, computing and software. The UK, for its part, especially in the triangle of London, Cambridge and Oxford, is increasingly a global hub for lean start-ups in fintech (finance-related technology), edutech (education-related technology) and medical diagnostics. Modi's visit might well highlight the potential for collaboration between these clusters of frugal entrepreneurship in the UK and India's own expertise in these areas. Indeed, some of India's frugal innovation, in healthcare for instance, could even help bail out an NHS that is increasingly financially constrained.
The visit of the leader of India, with its huge and rapidly-growing economy, to the UK is bound to bring exciting announcements. Anything of the scale of the billion pound nuclear agreement the UK did with China recently, though, is unlikely. Instead, a number of smaller deals seems a stronger possibility. Indeed, Philip Hammond, the UK's foreign secretary, has said: "As the Indian economy has a very large and important private sector, many of the deals will be commercial and private sector deals rather than government to government."