New Zealand's new government plans to create the world's first humanitarian visa for climate refugees.
If the policy goes ahead, 100 Pacific Islanders could be granted access to New Zealand on the basis that their lives are at risk from rising seas.
The commitment to tackle climate injustice should be applauded, but there are significant considerations that have to be taken into account when developing humanitarian climate policies.
---
Read more: Don't give up on Pacific Island nations yet
---
Pioneering policy
New Zealand already has some of the most developed body of law on climate change and refugees, thanks to an appeal by a Kiribati man, Ioane Teitiota.
Although the New Zealand courts rejected his appeal for refugee status based on the risks of rising sea levels in Kiribati, they did acknowledge that natural disasters and environmental degradation may involve significant human rights issues, especially where a state abdicates its duty to protect people against known risks.
In setting this policy agenda, Climate Change Minister James Shaw (who is also the Green Party co-leader) and Prime Minister Jacinda Ardern are driven by a deep moral concern about the impact of climate change and their responsibility to their Pacific neighbours.
This policy operates on a logic of climate justice. New Zealand, like other developed countries, has historically contributed more greenhouse gas emissions while small island developing states, which have low emissions profiles, face the costs.
Yet there are six major considerations any government should make to ensure that humanitarian climate policies assist those most in need, and in a way they actually want to be assisted.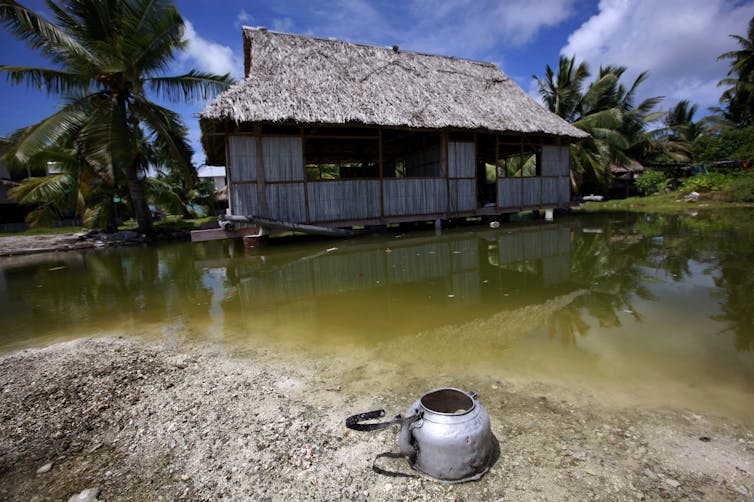 1. Consider reasons for migration
It is clear that climate change is having a significant impact in the Pacific but it is hard, except in extreme cases, to prove that it causes migration and displacement. This is because migration is driven by many factors – social, economic and political.
Tarawa, the capital of Kiribati for instance, has severe overcrowding. In some areas population density is comparable to Los Angeles, or London, which puts pressure on government services, and may lead to a high level of infant mortality.
The New Zealand government will have to think carefully about how to determine whether a person is displaced by climate change. One option is for the government to note that climate change must be a substantial, or dominant, cause of movement.
2. Help those most in need
When disaster hits – be it a cyclone, floods or drought – it is often the most vulnerable who are left behind.
As we saw in Hurricane Katrina, those with financial resources, or social networks, can leave but the elderly, disabled and poor often cannot. Thus setting out a new humanitarian visa for climate refugees will have to be done thoughtfully with regard to all humanitarian needs.
The New Zealand government will have to consider whether the visa applies to victims of climate-related natural disasters but not, say, earthquakes or tsunamis. And what provisions will be made for those that are internally displaced or cannot leave?
3. Tackle climate change at home
Many Pacific Islanders may want to stay in their homes, and not jump ship to New Zealand. They may prefer the New Zealand government to provide assistance for adaptation and development to help them prepare for climate change.
Adaptation could involve building sea walls, finding new sources of drinking water if ground water salination is a major problem in atolls, or creating alternative livelihoods when traditional crops no longer grow.
New Zealand is already providing significant aid through the Green Climate Fund, as well as bilateral overseas development assistance. The new climate minister and foreign minister could look to increase this and target it even more effectively at climate adaptation, working in partnership with Pacific Island countries.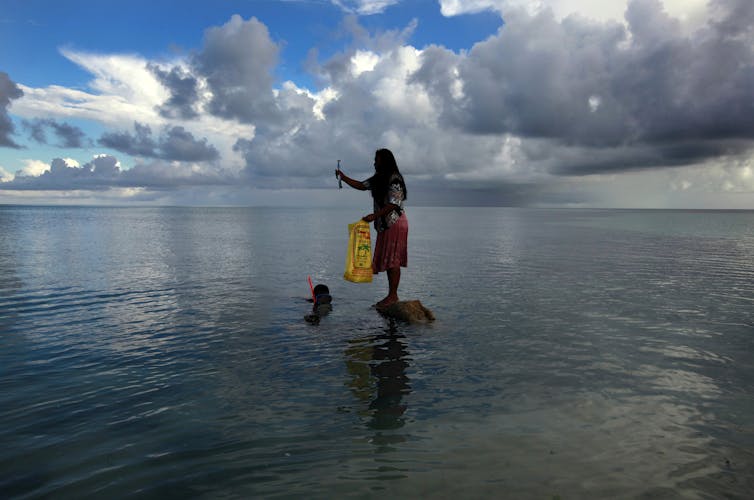 4. Create opportunities for migration
Pacific Islanders may want migration pathways, not humanitarian visas. Some, including the former president of Kiribati, Anote Tong, have said they do not want to be labelled as refugees.
Tong and his i-Kiribati ambassadors around the world have stressed that Kiribati would like to "migrate with dignity".
The i-Kiribati government has lobbied for migration opportunities, rather than waiting until disaster hits and then trying to rapidly relocate more than 100,000 people.
The New Zealand government could consider expanding the existing Pacific Access Scheme, especially increasing the number of places available for citizens of Kiribati and Tuvalu – two countries comprised completely of low-lying atolls and thus the most vulnerable to rising sea levels.
5. Offer asylum to communities rather than individuals
In a worst-case scenario, where life on low-lying atolls is no longer possible, many Pacific Islanders may want to be relocated with their communities and to stay in Polynesia.
Yet the current proposal offers asylum to individuals, and makes no provision for the relocation of a whole community.
The New Zealand government should consider how it would support community relocation, and work closely with other Pacific governments to facilitate migration within the Pacific. Fiji for instance has already offered to help i-Kirbati find homes if their land is submerged.
6. Join international initiatives
New Zealand should also talk with the Norwegian, Swiss, German and Bangladeshi governments. These governments are leading multilateral discussions on climate-related displacement.
The Norwegian and Swiss governments established the Nansen Initiative (2011-15) to develop a more coherent international approach to protect people displaced across borders due to natural disasters.
The Nansen initiative organised a series of regional consultations – in the Pacific, southeast Asia, and Horn of Africa – to identify effective policies and practices.
This work is now being carried forward by Germany and Bangladesh through the Platform on Disaster Displacement, another state-driven multilateral initiative.
Notably, at the international level, they have adopted a more expansive aim: to address those displaced by all types of natural disasters, not just those triggered by climate change.
New Zealand will be a world leader if it establishes a humanitarian visa for Pacific Islanders affected by climate change. It should be applauded for seeking to offer protection to those not currently protected by existing international refugee law, particularly in a time where many other Western countries are tightening their borders.
But, in doing so, the government should think carefully about the aims of this visa category, and orientate their climate change, humanitarian and migration policies toward Pacific needs.