It's been another busy year and who has time to keep track of everything? So here are five things a business and economy reader should not - and in fact, could not - have missed this year.
1) Joe Hockey
"The starting point for a first home buyer is to get a good job that pays good money. If you've got a good job and it pays good money and you have security in relation to that job, then you can go to the bank and you can borrow money and that's readily affordable. More affordable than ever to borrow money for a first home now than it has ever been."
Hockey is hard to miss, even if you try - and who would want to?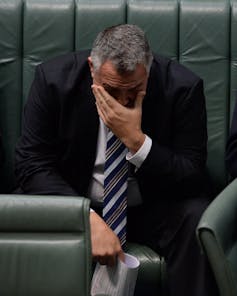 Because here's the thing: Hockey was the gift that, for the media at least, kept on giving. Chastened by learning that poor people do indeed drive and that it is best not to be photographed waltzing with your wife and sucking down on a stogie before presenting a budget everyone is going to hate, Hockey tried to craft a more sober profile, announcing the Re-think discussion paper and Intergenerational report.
But quotes like the above did not help, nor his suggestion that people should be able to use their super to buy their first home. Or suing Fairfax Media for defamation.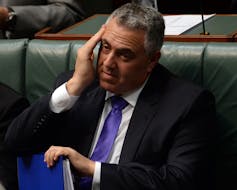 The 2015 federal budget, which avoided the swingeing cuts of the previous year and concentrated on a tax package aimed at small business was calmer, but was dubbed the "hangover budget".
Then it was all over: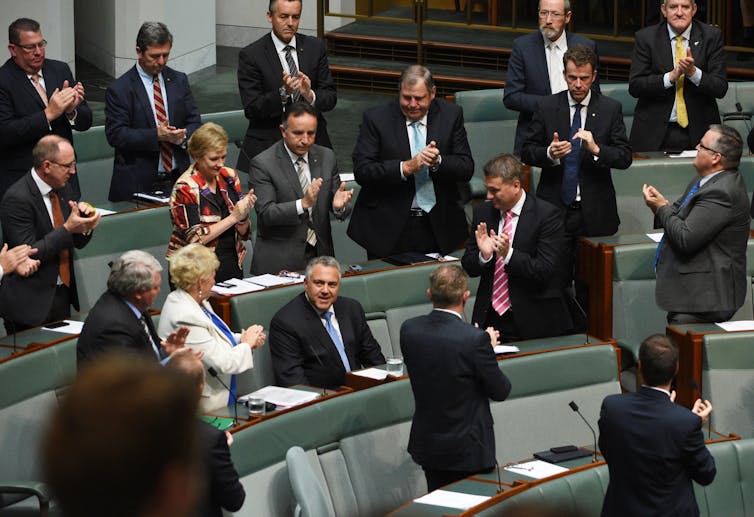 But while Joe has now passed the reins over to Scott Morrison and resigned from Parliament, it hasn't been all bad for him, with the worst kept secret in Canberra - that Hockey will be Australia's ambassador to the US - confirmed earlier this month.
2) The leadership spill
No-one could really miss this, mainly because Australians who continually nominated Malcolm Turnbull in polls as their alternative prime minister of choice (ignoring the fact he wasn't on the poll, Bill Shorten was), finally got their wish on the evening of September 14, with Tony Abbott dramatically ousted.
This pretty much lays out the terrain: Ten economic events leading up to the Abbott spill.
The new frontbench strode in:
And promptly set about clearing several pieces of unfinished business from the previous Abbott-led government.
This included a response to David Murray's Financial System Inquiry. It also announced it would take up the majority of recommendations of the Harper Competition review, which had languished for 12 months under the Abbott government, although it opted to sidestep the contentious issue of reform to Section 46 in competition law, the so-called Effects Test recommended by Professor Ian Harper in his review and supported by small business.
Turnbull rolled out his first major policy set-piece, the National Innovation and Science Agenda - or for short, the "Ideas Boom"; with Morrison following with the Mid Year Economic and Fiscal Outlook. At time of writing, pathologists who had got it in the neck were sharpening the pitchforks, with suggestions the revenue-saving measure might not make it through the Senate. We'll have to wait for next year for that.
3) Tax - multinationals don't have to pay any, but we may soon pay more GST
Quick quiz: which multinational company pays less tax than you do? Answer: Most of them. Earlier this year Australians were treated to a long list of executives whose products we use every day fronting a senate committee to generally dodge answering why they, quite legally, paid very little tax.
The government's multinational tax avoidance laws forcing multinational companies to disclose greater tax detail were finally struck this month, but were criticised for lacking teeth and a late deal between the Greens and the Coalition allowed private companies with a turnover above $200 million to avoid being forced to disclose their tax arrangements, much to Labor's chagrin. It wanted a lower threshold. And just this week, the Australian Taxation Office released a straight-faced list of companies which pay no tax.
Meanwhile, the federal government continues to deny we have a revenue problem. Just saying.
In events in no way related, domestically, Australians are being slowly limbered up to accept reform of the GST. Because some of us want hospitals, the revenue has to come from somewhere, and the federal government in its 2014 budget pushed this problem onto the states.
4) Australia signed a bunch of trade agreements
Fresh from penning free trade agreements with South Korea and Japan, Australia finally bedded down a major free trade agreement with number one trading partner, China, following a fraught 10-year process that included 22 rounds of talks, stalled negotiations and the agreement becoming a political football, particularly around its labour provisions. The agreement comes into force this week. But while politicians have spruiked its benefits, doubts remain about the economic benefits.
Another signing was the Trans-Pacific Partnership (TPP). Controversial due to a clause allowing foreign investors to sue host country governments for regulatory changes that "harm" their investments, the TPP is still to be ratified by the United States.
5) Some things happened around the rest of the world
Grexit. A made-up word that neatly encapsulated a tense international situation for the Greek government as it teetered on the edge of leaving the European Union. Australians avidly followed Greek finance minister Yanis Varoufakis - a former Sydney University academic - as one of their own.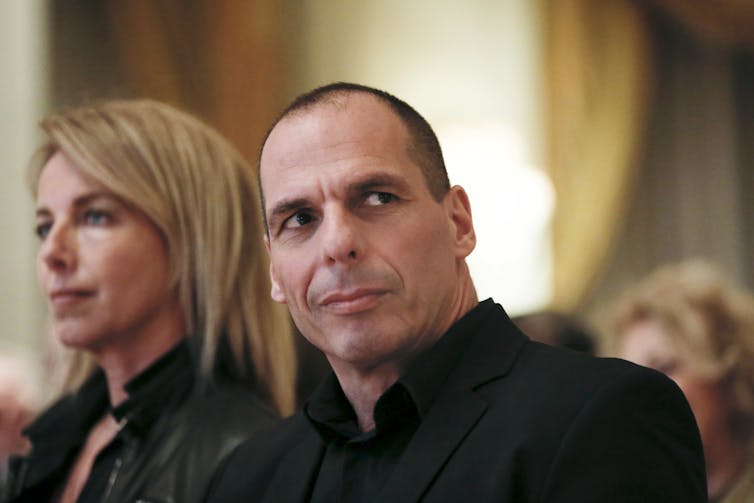 China's growth slowed. But noone is panicking. Yet.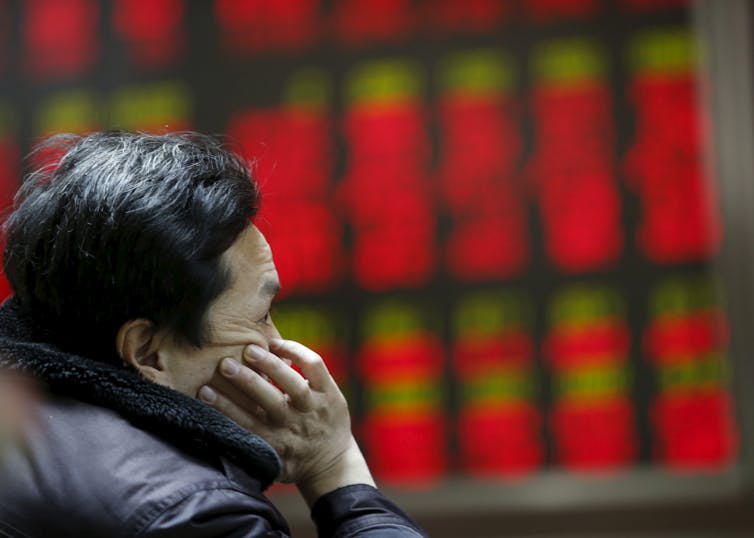 Possibly because US interest rates went up for the first time in 10 years, indicating a nascent recovery in what is still the world's largest economy.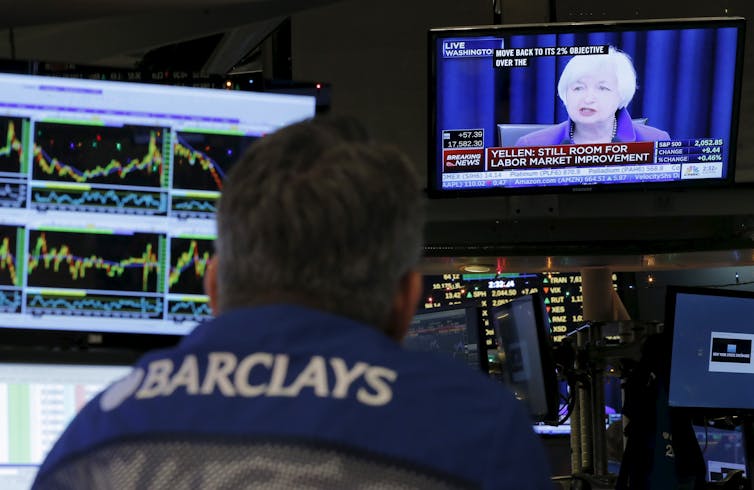 Iron ore prices went down. Way down. That, coupled with historical falls in trade, provides a substantial challenge for the federal government as it moves into an election year in 2016.
6) Business behaving badly
Volkswagen. When an obscure NGO busted the global German car manufacturer for faking its emissions, the resulting international scandal saw CEO Martin Winterkorn sacked, a global recall, and a reputation in tatters.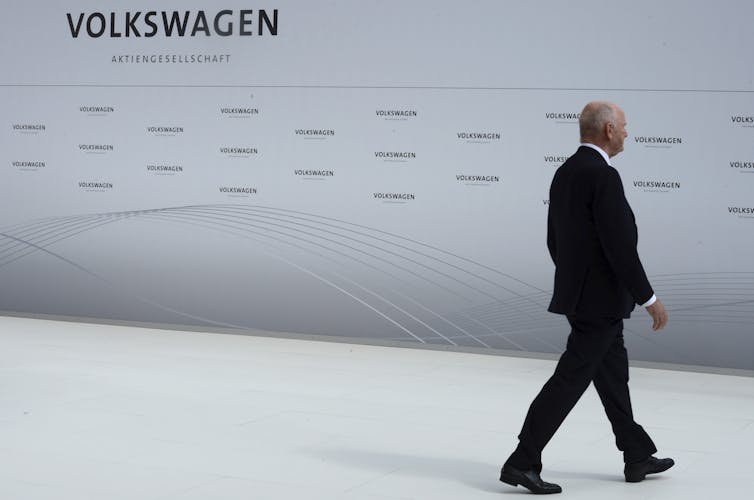 7-Eleven. Disturbing revelations of exploitation revealed by Fairfax Media and the ABC has rocked one of Australia's most popular franchises, causing Chairman Russ Withers and CEO Warren Wilmot to resign from the board, while a company-established independent review led by Professor Allen Fels, continues to investigate allegations of half-paying staff and other breaches.
Things to watch out for next year
Tax reform. The long awaited Tax White Paper auguring tax reform will be released. Changes are possibly due on superannuation, as it turns out that if you plan to retire, it is way better to be an old white guy than a woman.
The "sharing" economy. Watch how the rise of disruptors such as Uber and Airbnb continue to challenge our regulatory environment next year.
Digital disruption. Especially in the banking and financial services sector.
Energy markets. The Paris Climate Summit was lauded as revolutionary by some and derided as mere words by others, but watch out how business responds.