For those in the arts, Malcolm Turnbull's honeymoon period is well and truly over. In an open letter to the PM, the federation of national peak arts organisations ArtsPeak has asked him to turn back the tide of relentless funding cuts to arts groups. It reads, in part:
We have witnessed sector budget cuts, funding administration changes and destabilising implementation … These changes were made without clearly articulated priorities or a framework which would make evident the government's cultural vision and rationale.
ArtsPeak has argued that further budget cuts in May will hit small to medium organisations particularly hard, with the funding pool reduced by A$12 million a year.
The plight of the artist-run initiative
One of the hidden casualties of these cuts will be artist-run initiatives. These are some of the most significant small organisations in Australia's arts landscape.
First known as "alternative spaces", they emerged around 40 years ago. One of the first was Sydney's Inhibodress, founded by Mike Parr, Tim Johnson and Peter Kennedy.
Artist-run, self-organised art spaces and organisations are, of course, a global phenomenon. There are currently over a hundred operating here, although the numbers shift constantly. This is a very fluid and dynamic sector.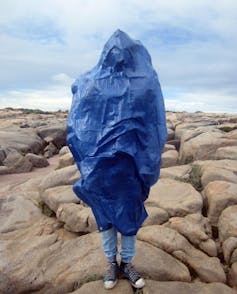 For instance, Free Range in Perth has been operating for over 15 years, Watch This Space in Alice Springs for 22 years and Trocadero Art Space in Melbourne's Footscray has just celebrated its ten year anniversary.
On the other end of the spectrum, the one-year mobile project, tarpspace, used a blue tarpaulin as a "physical and conceptual framework" for an artspace. Launched in Adelaide in 2013, it travelled across Australia inviting artists to make projects on, in or with the tarp.
No hierarchy
Many people still imagine these initiatives as no more than an entry point for emerging artists. If their career becomes successful, they imagine artists will leave such groups far behind. But there are many exciting projects that simply don't fit this perspective.
In Sydney, I found Marrickville Garage – a suburban garage lovingly converted into a gallery space in the backyard of artists Jane Polkinghorne and Sarah Newall.
They work with local councils on projects like Art Month Sydney, where they have organised an inspired range of work using their entire yard as exhibition space. On one occasion they invited their neighbours to give their front yards to exhibiting artists, turning the whole street into a public space of exhibition.
We can also look at the legendary Boomalli Aboriginal Artist Cooperative, initiated nearly thirty years ago by a group of urban-based indigenous artists. Boomalli emphasises curation by indigenous artists, with a broad range of practices.
For artists they aren't simply spaces of exhibition, but rather a point of connection for artists, audiences, ideas and projects. They hold the promise of community.
If these are spaces of connection and relations, it follows that they are significant places for artists to create, beyond official art institutions. As the Senate inquiry into the impact of 2014 and 2015 budget decisions on arts funding noted,
…not all artists aspired to work in major companies; small…organizations had inherent value in themselves, and even advantages over large organizations for both artist and audiences, and warranted support in their own right.
Just what is it that makes today's artist-run initiatives so different, so appealing?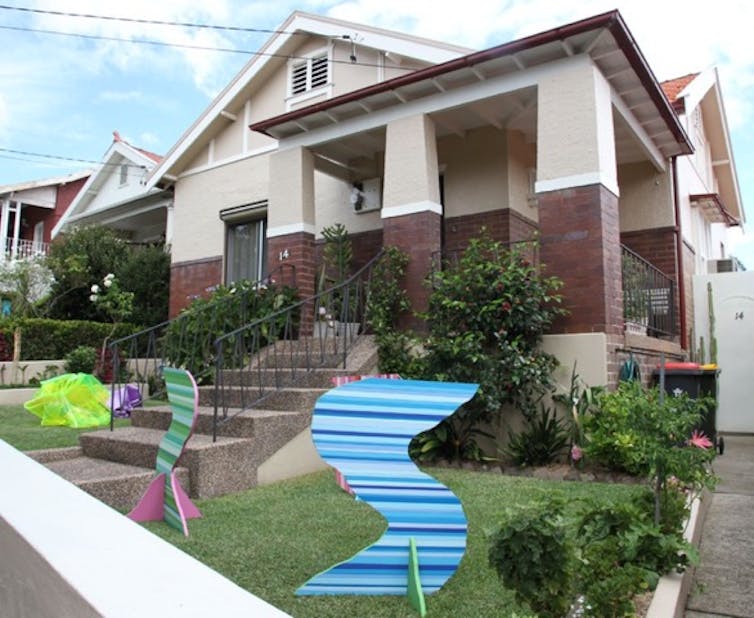 Well, imagine a world without them. This thought sends me straight back to 1969, before the Whitlam government and the emergence of a strong Australia Council for the Arts.
It is a world consisting of only State galleries and museums with shows featuring a tiny number of artists – necessarily leaving out the very large and very "excellent" growing numbers of artists that currently practice in Australia.
Of course there's the smallish commercial galleries; again, not enough, and well, not the same thing. Once the product of radical ideologies about art, and its site of exhibition, artist-run initiatives have evolved into something else.
These initiatives are now significant public institutions. They underline the fact that art is not something that only happens in large galleries and museums: it is primarily "a field of relations among artists living and working in the world."
Yet their existence is precarious and depends, on the whole, on volunteer labour and the belief and passion of the arts community.
Funding is often limited and various and most initiatives have to scramble for money to survive. The lack of proper public funding for these small energetic spaces is already a scandal.
The funding pool available to small-to-medium arts organisations was seriously depleted by former arts minister George Brandis' focus on "peak" art bodies.
ArtsPeak co-convenors Tamara Winikoff and Nicole Beyer have warned that when the government allocates grants in May, more than 140 small enterprises will face cut backs, or potentially closure.
All the initiatives I've mentioned – and many, many more – lie outside the oft-cited model of such places as spaces, within an arts hierarchy, for young and emerging artists. But one thing they all have in common is that they enrich our art's ecosystem immensely.