While General Electric (GE) has been the worst-performing stock on the Dow Jones this year, amid calls from analysts for the conglomerate to break up, its European rival Siemens has been busy repositioning itself since Joe Kaeser took over as CEO just over a year ago.
The German engineering and electricals conglomerate recently acquired industrial equipment manufacturer Dresser Rand and sold its 50% stake of household appliance manufacturer BSH. These were the two latest steps in a journey mapped out in May when Vision 2020 was announced. Siemens' plan: focus on growth fields in electrification, automation and digitisation.
I have been following Siemens for more than a decade and have written two books featuring their success story dating back to 1847. Not surprisingly this was sometimes a bumpy ride. Kaeser took over from Peter Loescher who was forced to resign after failing to meet ambitious profit targets. These days there is optimism again.
The share price has climbed by almost 15% since the new CEO took over, beating both arch-rival GE and the general stock exchange. So how has Siemens done this? Here are three lessons we can learn from Siemens' new strategy and more importantly its implementation.
Know your strengths and play to them
Stock analysts like quick fixes. But it is important for a company to understand its strengths and play to them consistently.
For decades, calls were made to break up Siemens, arguing that this would enhance flexibility and performance. Siemens never complied, confident that the synergy it had between its different arms would outpace the costs of co-ordinating them, if severed. At the same time it worked hard to figure out its core competence: using its engineering talent to develop solutions and equipment for industrial clients.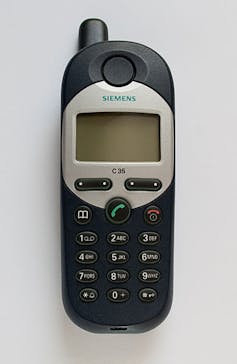 With trade liberalisation and easier access to the German market it became more and more obvious that Siemens was less suited to consumer-facing businesses. In 2005 it started a slow journey of dispensing with these, selling its loss-making mobile phone arm.
Kaeser is now taking the final steps with the sale of the stake in BSH and the upcoming quotation of its hearing aid business on the stock exchange. At the same time he has added to its core, acquiring Rolls Royce's gas turbine business and Dresser Rand. This gives the company access to the booming unconventional oil sector in the US.
Siemens' new strategy is consistent with what it intuitively understands it is good at and this series of smaller deals is a prudent approach. The company has wisely avoided putting all its eggs in one basket by attempting a big mega-merger, choosing rather to enhance its strengths through specific deals.
Even when you lose, you can win
One of the most interesting aspects of Siemens' journey over the past year was its battle with GE over the acquisition of French energy and rail group Alstom. Siemens' plan was to get its hands on the promising energy business and get rid of the weaker transport business.
This obviously did not work out as GE managed to win over sceptics in the French government. But Siemens' bid drove up the costs of the acquisition for GE considerably. Great companies know that sometimes you enter fights you cannot win in order to gain something different. In this case a less attractive deal for GE.
Great companies also understand that bad performance provides rare windows of opportunity to introduce more radical change. The ousting of Loescher highlighted the increasing pressure to improve profitability.
This gave Kaeser a license for change. Even though outsiders often think that a CEO always has this license, the truth is that a large and complex organisation can "sit out" a CEO. What helps as well, is that Kaeser is a trusted Siemens lifer who has the necessary networks and credibility to drive through this change.
Keeping your options open
A successful strategy has to fit with the business environment. As the environment is in a constant flux, great companies need to make sure they have some flexibility. Siemens' relatively broad portfolio has historically given them this flexibility.
For example Siemens was not overly affected by the financial crisis, whereas GE suffered from its exposure to the financial industry – usually the main driver of its strong profitability. Kaeser is keeping the company fairly diversified but has also taken additional steps.
Most importantly he has structurally separated the medical equipment business. This allows the business to adjust better to its markets. It also allows the medical equipment business to go to the stock market to finance big investments without tapping into Siemens' coffers and if necessary the business can be sold entirely.
Another pragmatic decision has been a joint venture with Mitsubishi-Hitachi Heavy Machinery to create a global supplier of metals technologies. This allows Siemens to exit more easily at some point in the future. At the same time they can benefit from a promising business at arms-length just as they did with BSH for almost 50 years.
Overall Siemens is on a good track. Its strategy implementation is a step-by-step process where executives realise that consistency matters. Often companies fail because they try to do too much and do not put sufficient energy into sorting out the details. Siemens has historically had the patience to get things right and at the moment the stock market is rewarding this.