Australian-Indonesian military relations have been downgraded in recent days following Indonesian president Susilo Bambang Yudhoyono's decision to reduce military co-operation until he receives an explanation about Australia's alleged phone tapping activities.
For the time being, the Indonesian government will not be going out of its way to assist Australia in preventing people smugglers and their human cargo from reaching Australian shores. This follows news that Australia has not been able to progress with "boat buy back" scheme in Indonesia due to the Yudhoyono government's opposition to the policy.
So, what does all of this mean for Operation Sovereign Borders? And how can Australia improve its regional collaboration on reducing people smuggling?
Operation Sovereign Borders
Setting aside the lack of information on the number of boats, it's difficult to know whether current trends are a result of Operation Sovereign Borders, former prime minister Kevin Rudd's "PNG solution", or even the prior work of the Gillard government.
As immigration minister Scott Morrison conceded in September, it appeared that the excision of Australian territory from refugee status determination obligations – and immediate referral of all asylum seekers (who arrive by boat) to Nauru and Manus Island for processing – was having an effect on the number of arrivals.
In July and August, the Indonesian government also accelerated its co-operation in three key areas:
changes to visa restrictions on the arrival of passengers from Middle East, particularly Iran
expanded UNHCR mobile registration units to prevent asylum seekers using people smugglers
agreement to engage in accelerated regional protection framework and data collection to encourage cooperation with countries of origin, transit and destination.
Since the introduction of Operation Sovereign Borders in September, the Australian Navy has intercepted boats and sought to prevent their passage into Australian waters. Meanwhile, the Indonesian government has refused to assist with at least two requests to accept vessels that the Australian Navy appeared to have intercepted and attempted to send back.
At this point, it's difficult to ascertain the success or failure of the new government's asylum policy. Likewise, it's uncertain what effect the current downgrading of diplomatic and military relations will have.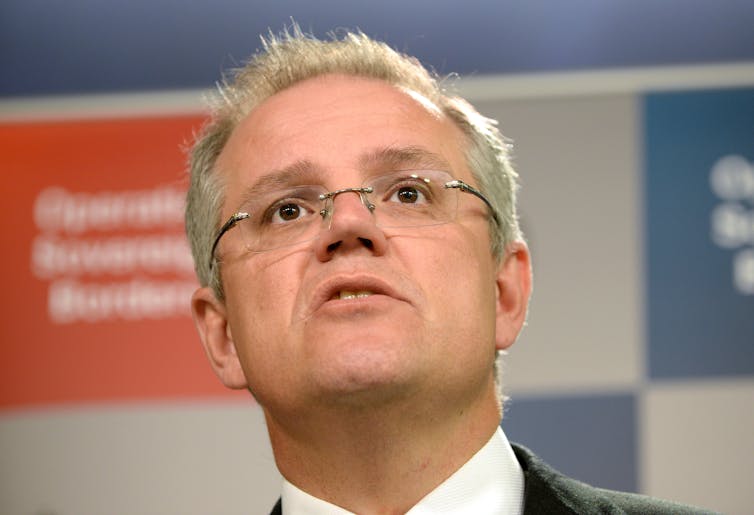 F for fail
In the recent United Nations Association of Australia's 2013 report card on Australia's performance, refugee advocate Julian Burnside gave the Australian government a grade of "F" for its position and policy on refugees and asylum seekers.
The low score was attributed to:
the return to the Pacific Solution in 2012
the legislative excision of the country from its own migration zone
the forced detention in Nauru or Manus Island
the decision to halt to processing the refugee claims of up to 20,000 asylum seekers who arrived in Australia over the past year.
Under the new government, all of the above is to be maintained, except for the possible reduction of Australia's annual humanitarian intake. And new deterrence measures will also be introduced, including:
the interception and removal of boats from Australian waters when safe and feasible
reduced reporting of boat arrivals and asylum seekers under "security privilege"
reduced access to asylum seekers in detection facilities
a review of refugee status determination procedures (which began under the Gillard government)
a review of the right to appeal decisions concerning refugee status and the reintroduction of temporary protection visas.
Improving regional engagement
In an important step towards progress, a group of 13 affected states (countries of origin, transit and destination for asylum seekers) signed the Jakarta Declaration on August 20 this year – an agreement to address the increased, deadly, movement of asylum seeker flows in the region.
The Jakarta Declaration promoted a four pillar approach: prevention, early detection, protection and prosecution. Importantly, it complemented the work of the ASEAN Intergovernmental Commission on Human Rights and the ASEAN Declaration on Human Rights and their references to asylum seekers and the need to protect persons from irregular movement activities.
As UNHCR Director of International Protection Volker Turk noted, this declaration was in marked contrast to "the usual focus on border management and law enforcement".
For the first time – and in a significant departure from the Bali Process, which is primarily an anti-people smuggling initiative – the Jakarta Declaration focused on the human rights and protection needs of those being trafficked, as well as the political and socioeconomic conditions that give rise to asylum and smuggling.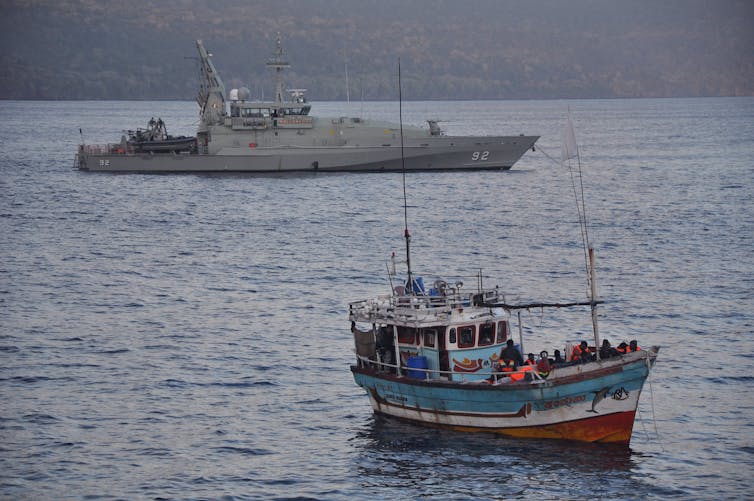 Long-term vision
Over the last year, Australia has taken steps to improve regional engagement. First, it has increased investment in the UNHCR's activities to assist states such as Indonesia and Malaysia in the region.
Second, the Bali Process, of which Australia co-chairs with Indonesia, agreed to create a regional support office (in Bangkok) to work on data collection, intercept smuggling activities and enhanced immigration cooperation procedures.
Third, and most vitally, it has increased its annual humanitarian intake from UNHCR and reserve intake for asylum seekers from Indonesia and Malaysia.
However, the first and third of these steps appear at risk of being reversed.
The long-term damage to Australian-Indonesian relations concerning asylum seekers and boat arrivals is not the result of this week's revelations. Rather, it is Australia's persistence with the dogged pursuit of short-term deterrence strategies that do not solve the long-term problem by addressing the very real protection needs of asylum seekers and developing cooperative solutions within the region.
If the increased humanitarian intake is again reduced, if the principles of the Jakarta Declaration are not carried forward, and if we see regional engagement only turn towards deterrence, then small, vital gains in regional cooperation may vanish quickly.
Australia and Indonesia have common interests in areas of democratic governance, adherence to human rights norms and respect for rule of law. These are the foundations to best assist in building a relationship around the protection and early warning pillars of the Jakarta Declaration.
What the last decade has shown is that deterrence may produce apparent short-term results, it does nothing to address the deeper underlying problems. These policies are vulnerable to budgetary and diplomatic pressures, apathy and dramatic changes in refugee flows due to regional and global crises.
Ultimately, we diminish our credibility in asking others to respect international law when we are not doing so ourselves.