Swift parrots are icons of Tasmania's old-growth forests, but they're also pretty tricky to find. These highly nomadic birds settle in a different place each year to breed, leaving nesting sites deserted for years between breeding events. This mobility makes them fascinating to study, but a nightmare to conserve.
Despite their elusive nature, we know enough about swift parrots to know they are under grave threat, particularly from Tasmania's highly politicised logging industry.
---
Read more: Sugar gliders are eating swift parrots – but what's to blame?
---
In the context of ongoing habitat loss to logging, swift parrots were listed as critically endangered, because of the impact of another surprising factor: predatory sugar gliders, an introduced species to Tasmania.
About half of the female swift parrots that attempt to nest in Tasmania are eaten by sugar gliders each year. This alone could be enough to wipe out swift parrots within three generations. To try and combat this, we are aiming to install mechanical doors on swift parrots' nest boxes, which close at night to stop the nocturnal sugar gliders getting in.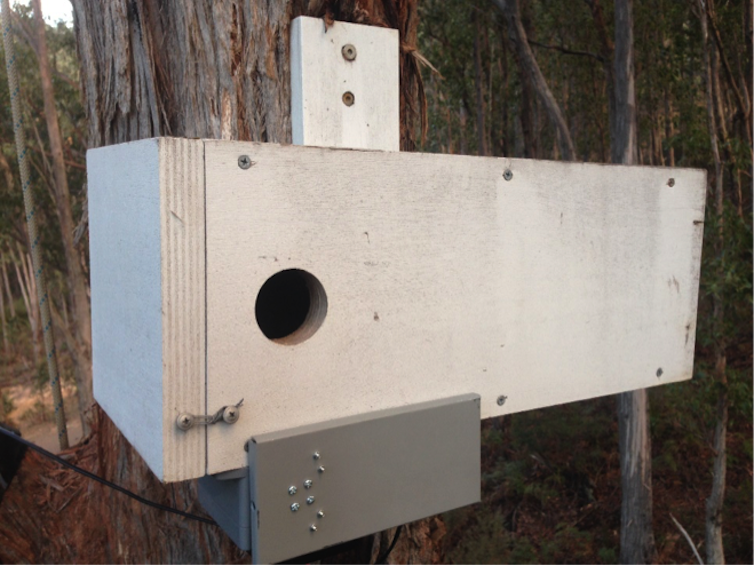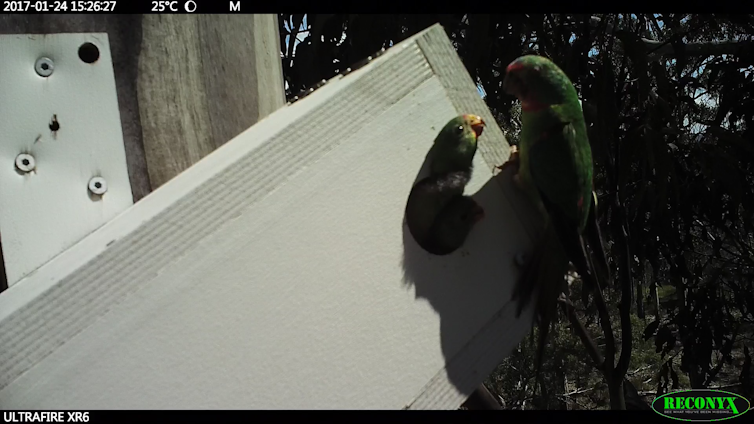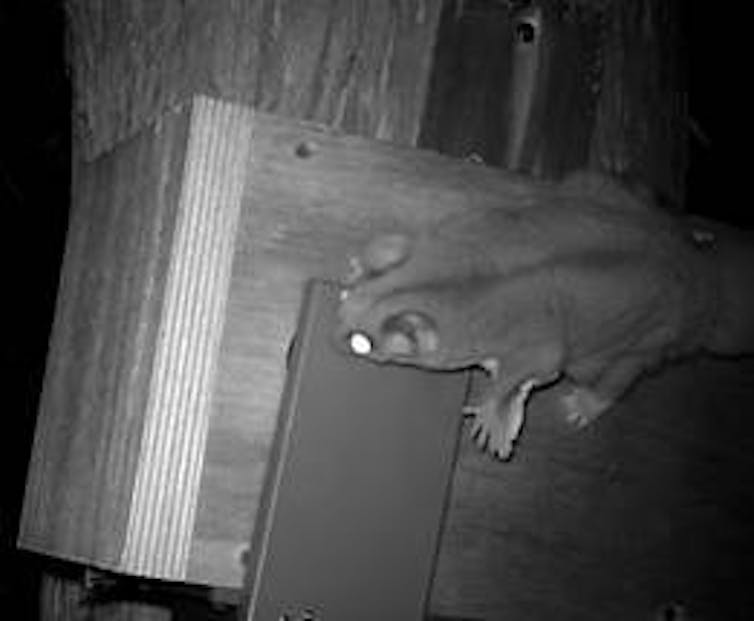 Ongoing logging makes the issue even more pressing. Nests seem to be more vulnerable to sugar glider predation if nearby areas have been logged. This means that the ongoing deforestation from logging is likely to make the parrots' plight even worse by both reducing available habitat and worsening predation risk.
Failure to protect swift parrots was a key reason why Sustainable Timber Tasmania (formerly Forestry Tasmania) failed to attain Forest Stewardship Council certification. Despite repeated attempts to resolve parrot protections over the past decade, logging continues to destroy known swift parrot nesting trees.
Logging known swift parrot nest trees is against the recommendations of the industry regulator, the Forest Practices Authority. Yet Tasmania's Regional Forest Agreement (RFA) exempts logging companies from federal conservation legislation.
The future of currently unlogged areas also remains uncertain. Many areas of known swift parrot habitat are scheduled for future logging, raising the prospect that yet more habitat will be cut down in the next few years.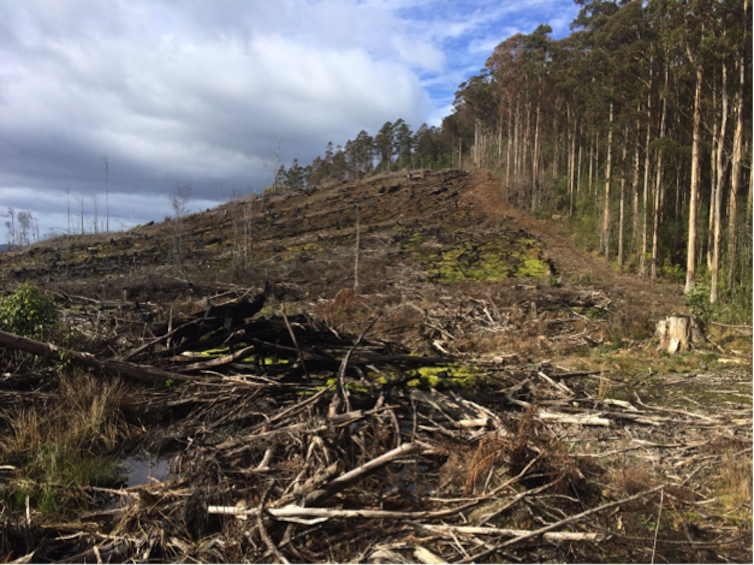 While illegal logging of individual trees has been the subject of investigation under federal law, large areas of known swift parrot habitat are still being cut down, entirely legally, under the RFA.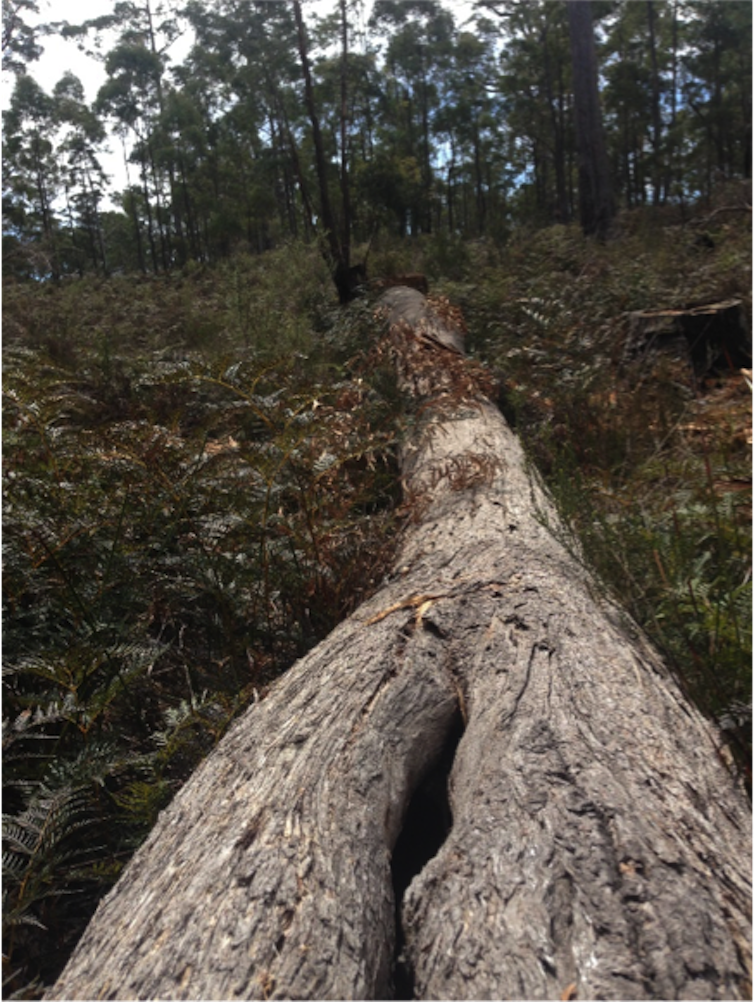 Based on the existing evidence, we suggest that all logging of known swift parrot habitat should stop immediately. But given the recent renewal of the RFA and the intense politicisation of the forest industry in Tasmania, this kind of evidence-led rethink is unlikely to be forthcoming.
Protecting swift parrots is hard, because a truly effective strategy will require both large-scale habitat protection across Tasmania, and small-scale action such as our interventions against sugar glider predation.
---
Read more: Let's stop Tasmania's swift parrots going the way of the dodo
---
We are crowdfunding a project to install mechanical doors on 100 nest boxes deployed in sugar glider infested forest on mainland Tasmania.
Mobile species like swift parrots can't be saved simply by creating a nature reserve and then walking away. Swift parrots are difficult to study and even more difficult to protect.
We need fresh thinking about how to manage these birds in landscapes used by the logging industry. Business as usual could easily end in extinction.