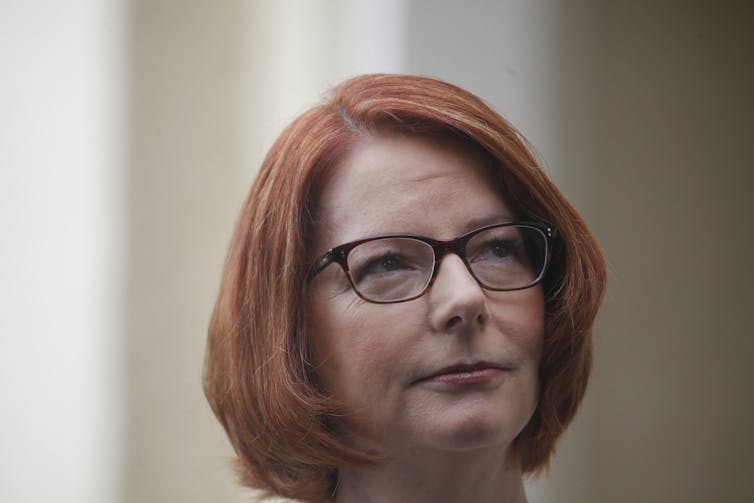 Next week the backroom boys from NSW Labor's embattled Sussex Street HQ – or at least those dealing with the federal election – will relocate to Parramatta in Sydney's west.
The timing of the exit – pitched as a political message from the discredited NSW ALP about a fresh start – will coincide with Julia Gillard's high profile week of campaigning in an area that has become toxic for Labor. Her visit includes staying at a Rooty Hill hotel, presumably to show she empathises, although the reaction to this gesture has been predictable.
"Make no mistake – the election will be won or lost in western Sydney", NSW secretary Sam Dastyari told The Conversation yesterday. Many would say that Labor's effort to hold back the tide there is futile. Labor has nine seats under 10% in western Sydney and six under 7%. The parties' research indicates the battlers have shifted to the Coalition. The wider stench in NSW, coming from the corruption inquiry, will hurt both federal and state Labor for a long time.
But Gillard will do everything and then some, however black the outlook seems. The recent industry statement was directed at manufacturing workers from areas like this. But it disappeared with little trace, overshadowed by the bad poll before last.
The PM plans to campaign in six or seven seats from Sunday to Thursday: Fowler, Parramatta, Lindsay, Greenway, Banks, Macarthur (held by the Coalition), and possibly Werriwa. One seat not on the itinerary is Reid. John Murphy, a known Rudd supporter, said yesterday that if it were possible he'd like a visit. "I would welcome her with open arms". Last year Rudd did a Sudanese function in Reid; he was greeted like a rock star.p
It's ironic that western Sydney is set to give Tony Abbott a leg up to power. In 2010, arguably the under-performance of the NSW Liberal party cost Abbott the election. Big swings were obtained in the state but they did not translate into wins – except in the high visibility contest in Bennelong.
Both Abbott and Gillard are "foreigners" to Sydney's west. As one Labor man quips, in this area, "being from the north shore is as bad as being from Melbourne".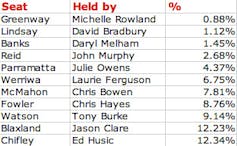 Labor's "western" strategy has been in the making for a while. Apart from the state office move and the Gillard visit, in January, after a shooting, the PM announced she had asked Home Affairs Minister Jason Clare to prepare for cabinet options to address violence in Western Sydney. Law and order is a preoccupation there. Other issues include transport, given the long distances many workers have to travel; employment; boats; health and education. Cost of living is a general gripe.
Gillard's engagements will include higher education and jobs events; there will be some local media blogging, and she'll see the ethnic media. Cabinet will meet on Monday so ministers will be out and about in the area.
There is risk for Gillard in taking to the hustings in this high profile exercise – which the Liberals point out is at odds with her claim that announcing the September 14 election date was not to start the campaign. What if some MPs draw negative comparisons with having Rudd on the stump? With feelings running strongly against Gillard and the government, there can always be bad scenes, which don't look good on television. But there is also a school of thought that it is not such a bad thing to let people "vent" and that just possibly – a long-shot hope - Gillard might get some marks for guts if she is seen among critics.
Even if it all does no good, as the Labor man quoted above puts it: "You've got to go through western Sydney to an election. You can't go around it".