After a routine drug test at the Australian Open tennis tournament, Maria Sharapova tested positive to a banned substance, meldonium. Upon being notified of the result she called a press conference, accepting personal responsibility for an inadvertent infringement of the World Anti-Doping Agency (WADA) Code.
The candour with which Sharapova went on the front foot with this story has been hailed by public relations experts as a crisis management "blueprint". But a potentially career-ending penalty awaits – up to four years.
Prior to January 1, 2016, athletes were permitted to use meldonium as it was not on WADA's Prohibited List. Sharapova, while admitting she took this substance, is arguing lack of intent to cheat. After all, she argued, she had been taking the drug for some ten years in response to:
… an irregular EKG heart test and a family history of diabetes.
However, in order to keep using meldonium, a substance Sharapova labelled as her "medicine", she needed a Therapeutic Use Exemption (TUE). This was not done, explained the tennis star, because she was unaware that the drug had been added to WADA's list of banned drugs.
From a strict liability perspective, this explanation will not be accepted. Sharapova (along with other female tennis players) was sent a total of five messages from the International Tennis Federation (ITF) and the Women's Tennis Association (WTA) specifying that meldonium had been introduced to WADA's Prohibited List for 2016. WADA itself had notified athletes of an imminent change back in September 2015.
How could Sharapova and her entourage, always meticulous in their preparation for competition, have overlooked that information? It was hardly in her interests to use the substance without seeking a TUE. Any positive test for a banned drug would throw the tennis star's career into chaos.
At Sharapova's press conference there was the hint of an explanation:
For the past ten years I have been given a medicine called mildronate by my doctor, my family doctor and a few days ago after I received the letter I found out that it also has another name of meldonium which I did not know.
At first glance this seems little more than a smokescreen. However, Mildronate® is the registered trademark name used by the Latvian manufacturer of the drug, Grindex.
What's more, customers looking to buy the substance will be purchasing a product in that name (or the Russian language equivalent). Recent media reports about Sharapova's use of the drug have referred to it as "meldonium (also known as mildronate)", when the emphasis should be the other way round.
Arguably, WADA has done the same thing. I searched WADA's Prohibited List under the "substance" category. As indicated below, mildronate came up with nought. If, however, an athlete looks for meldonium it is clearly listed under "S4. Hormone and Metabolic Modulators", albeit without acknowledging its registered trademark name, mildronate.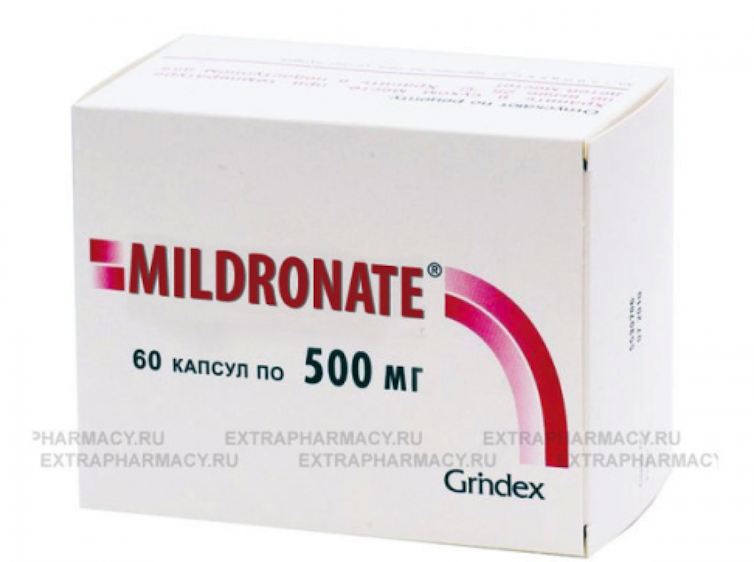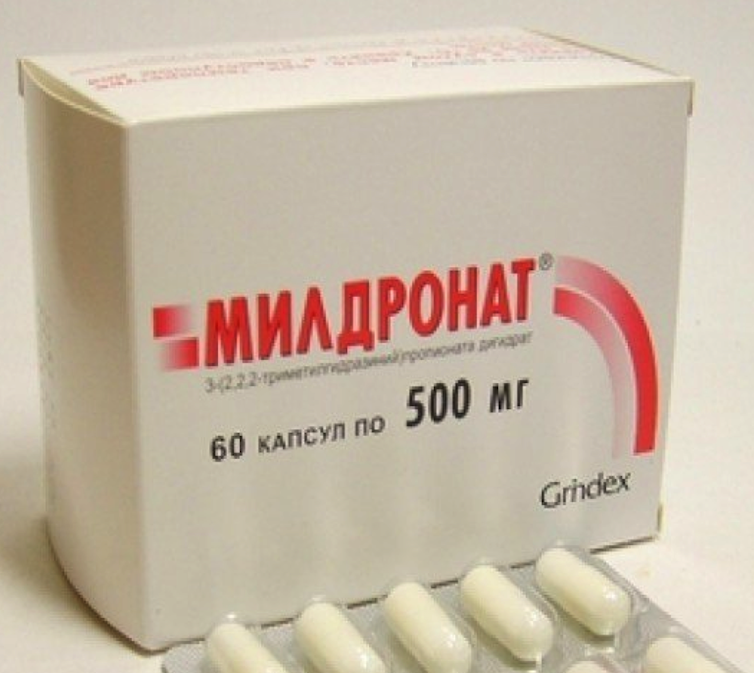 One the face of it, then, WADA's singular use of meldonium, rather than both mildronate and meldonium, concealed from Sharapova the name of the product – that is, Mildronate® – for which she might, with the benefit of knowledge, seek a TUE.
This is the case with the Prohibited List for 2016; whether it was so for the correspondence sent to athletes is the next big question. Sharapova's supporters might well be hoping that neither WADA, the ITF, nor the WTA made mention of mildronate in their correspondence. The tennis star's lawyer has mooted a retrospective TUE; this may not be as fanciful as it first seemed.
WADA added meldonium to the Prohibited List after placing it on "watch" for 2015. It concluded that the substance had performance-enhancing properties, a decision that coincided with its realisation about growing use – especially among eastern European athletes (where the drug was approved for sale).
WADA did not believe that this youthful cohort required a drug that was developed for people with heart and circulation problems. WADA communicated to athletes a list of new substances that were banned from 2016 – meldonium was one of them.
Fair warning, it seems. Yet it is now apparent that in the first few weeks of this year there have been a stunning number of positive tests for the drug. News about a few of these has been made public; the rest will come soon.
On the one hand, it appears that these athletes simply ignored the warning. On the other hand, is it possible that the WADA communique focused solely on meldonium, but with no mention of mildronate? If so, is there any hope for athletes who tested positive with no intention of cheating?
Might they claim that WADA erred – even if unintentionally – by failing in its duty to fully inform? The absence of mildronate from the 2016 Prohibited List seems all the more remarkable given that the research group Partnership for Clean Competition had studied the presence of this substance in athletes' urine samples. Based on that research it recommended "adding mildronate to the 2016 Prohibited List".
The former president of WADA, Dick Pound, described Sharapova's positive test as:
Reckless beyond description … You are taking something on a list. I am sorry. That is a big mistake. Of course she should have known.
The "rules are rules" argument is well understood. But, as mentioned previously, I just searched for mildronate on the Prohibited List and came up with zero. I also downloaded the list and searched for mildronate; again nothing. Am I reckless?
In another interview Pound said, with justification, that:
Ignorance doesn't matter. Once it's on the list, you're responsible for compliance.
The other side of the coin is that WADA is also responsible: for communicating what is on the List, for ensuring that trademarked drugs are identified, and doing their level best to minimise the risk to athletes of presenting with inadvertent positives.
Sharapova says that she did not realise that mildronate was also called meldonium. From the Prohibited List it appears that WADA has banned meldonium but made no mention of mildronate. One of these stakeholders is facing a four-year ban.