There's no denying that being a world class athlete must come with an enormous amount of pressure. And in recent years, there has been a considerable increase in high profile athletes openly discussing their experiences of mental illness and mental disorders – Victoria Pendleton, Danny Rose, and Jonny Wilkinson to name a few.
These accounts have increased awareness of a culture in sport, which places focus on short-term performance at the expense of all else. A culture where the pressures to succeed can have detrimental effects on mental well-being.
In the wake of the recent news of GB snowboarder Ellie Soutter's death, it is clear that not enough is being done to address this culture of stoicism in which elite sport operates. In a recent interview, Soutter's uncle described the 17-year-old as in "high-spirits" and that there were no signs she was struggling with her mental well-being. Despite this, he cited the immense pressures of competitive elite sport – including travel, funding and training – "taking their toll".
In an interview with the BBC, Tony Soutter, Ellie's father also said his daughter's history of mental health issues combined with the pressure of the elite sporting world could have contributed to her ending her life.
This pressurised environment may well make athletes more vulnerable to poor mental health which can in turn reduce the likelihood of them seeking help when it's most needed. Young athletes might seem alright, but they can be susceptible to poor mental well-being in these highly pressurised environments.
Mental health and illness
Mental health is a term often used colloquially to encompass everything related to matters of an individual's mind. It is often used interchangeably with mental illness, or to describe the absence of mental illness. Mental health, as defined by the World Health Organisation is:
A state of well-being in which every individual realises his or her own potential, can cope with the normal stressors of life, can work productively and fruitfully and is able to make a contribution to his or her community.
Mental health is more than just the absence of illness or symptoms of mental disorder(s) and relates closely to an individual's broader well-being. In essence, the presence of good mental health is just as important as the absence of mental illness. Yet developing good mental health has not yet been conceptualised as a vital component of athlete support.
Working on well-being
Although increased awareness of mental illness in elite sport is important, there is often little or no mention of mental health. In the wake of the recent 2018 Winter Olympics in Pyeongchang, more attention has been paid to the emotional well-being of athletes who have suffered painful defeats.
As yet though, these concerns have not been translated into research exploring how mental health can be supported and fostered within elite sport contexts.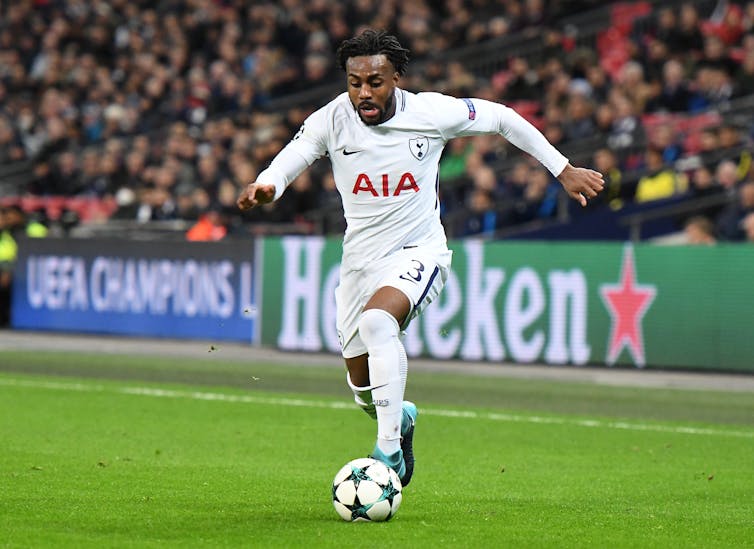 This is why, despite the marked increase in sensitivities to mental illness and emotional well-being in elite sport, more needs to be done to understand the most effective and realistic ways to support athletes who suffer from mental illness.
This will enable sporting organisations to address the cultures of elite sport that exacerbate poor mental health. This is important because a culture of silence around this issue means that athletes may slip under the radar if they do not present with "classic" symptoms of mental illness.
Moving forward, efforts need to be made to ensure there is more understanding as to what mental health represents to athletes in elite sporting contexts. This will ensure that their mental well-being can be effectively developed alongside the prevention of mental illness.
In the UK, Samaritans can be contacted on 116 123 or by email – jo@samaritans.org. Other similar international helplines can be found here.