When supermarket giant Tesco found itself in the grip of an accounting scandal in 2014, it brought in Dave Lewis, an supermarket outsider as CEO, who the company believed could rally the group's tumbling share price and aid a recovery. It helped that Lewis had been a rising star at Unilever, the shampoo-to-Marmite conglomerate, where he had already shown his ability to strengthen brands.
The question in 2014 was whether Lewis could transfer his skills into an industry where competition, relationships with supplier and customer needs are very different. Tesco probably didn't have any choice. The company needed to distance itself from a Serious Fraud Office investigation into the overstatement of profits.
Lewis has ridden a recovery that was marked by more price-conscious consumers buying own-brand products. But he also helped to accelerate it, with cost reductions and the sale of peripheral businesses. Tesco is now on a similar financial footing to direct competitors, Sainsbury's and Marks & Spencer. Lewis is also challenging the discounters, Aldi and Lidl, in the all-important area of fresh food.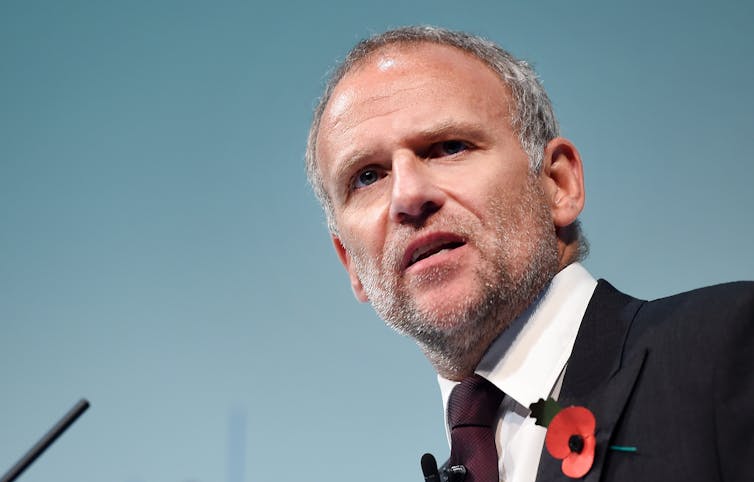 Priced out
While this has been going on, however, Tesco has put pressure on suppliers to keep prices down in an attempt to absorb some of the 3% food inflation forecast for the UK.
This is painful for suppliers and it might trigger a price war if competitors also seek to use profits to absorb food inflation, which they appear to be doing. Either way, it seems like a temporary strategy or, if it persists in the long term, Tesco will reduce profitability for itself, M&S and Sainsbury's. The alternative will be food price rises which drive more consumers to discounters.
Lewis needs some new sources for growth. In anticipation of increasing competition, Tesco's acquisition of the wholesaler Booker is designed to connect up the value chain and cut costs. And if Booker became exclusively or mainly a supplier to Tesco, that would reduce the options for about 5,000 small, local retailers under brands such as Londis and Budgens. That could help drive customers towards Tesco.
Competition is fierce in the UK, and so international markets provide a route to growth. Tesco, however, has had its fingers burned before. It pulled out of the US in 2013 after failing to make headway, and under Lewis, the recovery included some retrenchment which saw its activities in Thailand canned.
Tesco says there will be no more overseas disposals, but British supermarkets are finding it difficult to make a go of foreign ventures; both Tesco and M&S have stepped back from ventures in China. This means domestic competition is likely to intensify.
Is there room for improvement online, where Tesco was a first mover in 2000. However, the model is easily replicated and competition is emerging from all sides. Aldi set up its own delivery service in 2016 and M&S has been lining up its own offering for this year.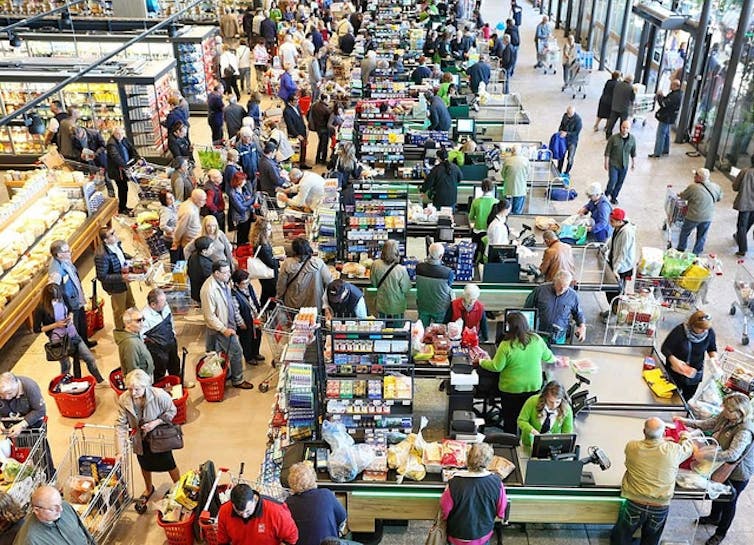 Room for manoeuvre?
So what issues does Lewis need to get his teeth into now? Tesco Bank continues to make some advances, however the banking sector itself is becoming crowded as the likes of Apple Pay disrupt an already competitive sector.
The effort involved in making Tesco Bank succeed would be considerable and might be a distraction that will take time, focus and talent away from the supermarket business. Tesco Mobile, a joint venture with O2, could though consider a venture with one of the new banking entrants such as Google wallet.
Further cost reductions are dangerous. It leads Tesco into a different type of competition with discounters such as Aldi. Their business model is based on own brand labels, no-frills store design and efficiency. This may be difficult for Tesco to replicate. Tesco's sheer size has already given it huge economies of scale, but the discounter model adds complexity for which managers are needed and so will increase inefficiency. The number of own-brand labels could go up, but big gains are limited as Tesco brings in so many products from so many different markets.
Another avenue to pursue is differentiation – the only problem is what form that should take. And if Tesco does come up with some distinct advantage, then how long will it last? Much that supermarkets do is readily replicated. The Tesco innovation of one-hour delivery times for certain products, is now being trialled by M&S.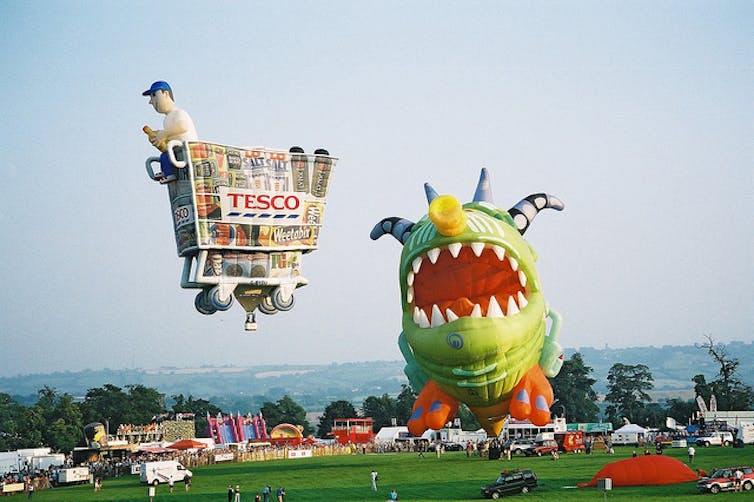 It looks like a tricky road from here for Lewis, marked by little certainty about the nature of the competition. Amazon.com is experimenting with market entry and would bring a huge capacity to analyse consumer data to gain an edge – the very thing that helped Tesco become the largest supermarket in the UK through judicious use of loyalty programs.
It also remains difficult to predict the nature of supermarket consumers. Discounters are still on the march – Aldi's market share rose 13.5% in 2016, while the overall market grew by just 0.5% . Continued caution around spending would tend to favour them.
Was it luck or skill that helped Lewis to deliver a recovery for a company that was in a bad way both financially and ethically? Either way, he will probably need both from hereon in. His symbolic move to reinstate the dividend will cheer investors and staff, but in some ways recovery is the easy bit. It is keeping pace in a brutal food retail sector that will really set him apart.