Australia's Biodiversity Fund was announced in July 2011 as part of the "Clean Energy Future" package. We welcome the expenditure of almost a billion dollars over the next six years on biodiversity conservation. And we commend the Australian Government for committing ongoing investment to this Fund: a long-term approach to conservation funding our nation has sorely needed for a very long time.
However we have several key concerns. The Biodiversity Fund currently seems destined to repeat the myriad of mistakes that characterised the Natural Heritage Trust, and many other government environmental initiatives. The science and policy community need to work together to avoid this.
Our sincere hope is that deficiencies can be addressed and the Biodiversity Fund can take an informed and strategic approach to tackling biodiversity conservation problems in Australia.
Poorly defined and highly confused
The purpose of the Biodiversity Fund remains far from clear. To date there is limited evidence of strategic or coherent thought regarding how to best implement the Fund.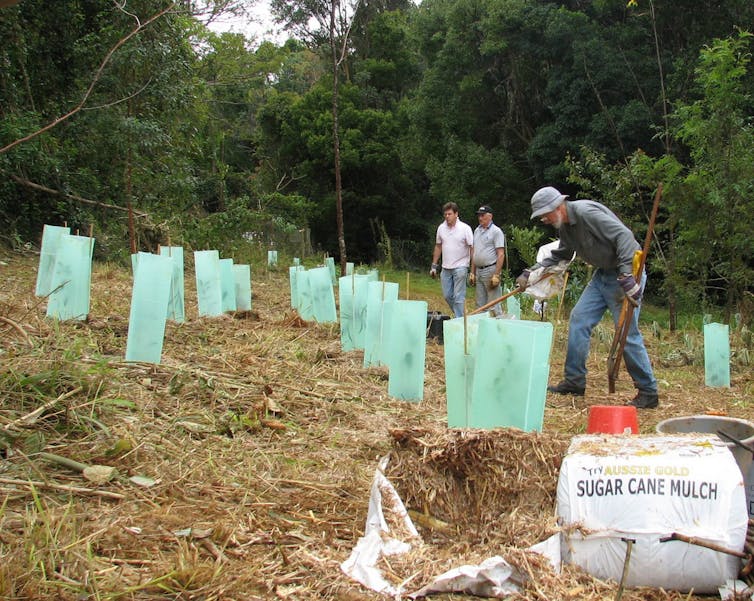 The press release, fact sheet, and guidelines give an impression that the Biodiversity Fund will solve all environmental problems but focus on none in particular. Supporting documents mention everything from unique species, resilience, climate change, carbon farming, carbon storage, pollution, ecosystem function, biodiversity and ecosystem services.
Initially the Fund was to "protect Australia's unique species from climate change impacts". Then it changed to "support landholders to undertake projects that establish, restore, protect or manage biodiverse carbon stores".
After reading the Biodiversity Fund guidelines, one is left wondering if it is a fund for biodiversity or a fund to protect carbon stores? If it is for both, which takes priority and who will measure the resulting change in biodiversity and carbon storing capability?
The fund's objectives are to:
help maintain ecosystem function and increase ecosystem resilience to climate change.
increase and improve the management of biodiverse carbon stores across the country.
Given the objectives, it will be important to target ecosystems strategically. There is no evidence this will happen. Instead, the aim is to have a spread of projects across Australia, in a diversity of vegetation types, and it is mentioned frequently that activities should be in areas of "high conservation value". It is not stated what these are.
Pay attention to the existing science
Some of the proposed initiatives are not well supported by the existing science in conservation biology, restoration science or environmental management. Our great concern is that ill-informed actions may undermine ecosystem function and even lead to accelerated biodiversity loss.
We know that misguided planting programs can actually have negative impacts on the environment. They can promote habitat for hyper-aggressive animals like the Noisy Miner, with negative impacts on other native birds. In essence, well meaning planting programs can lead to "bio-perversity": perverse outcomes for the environment from well-intentioned environmental programs.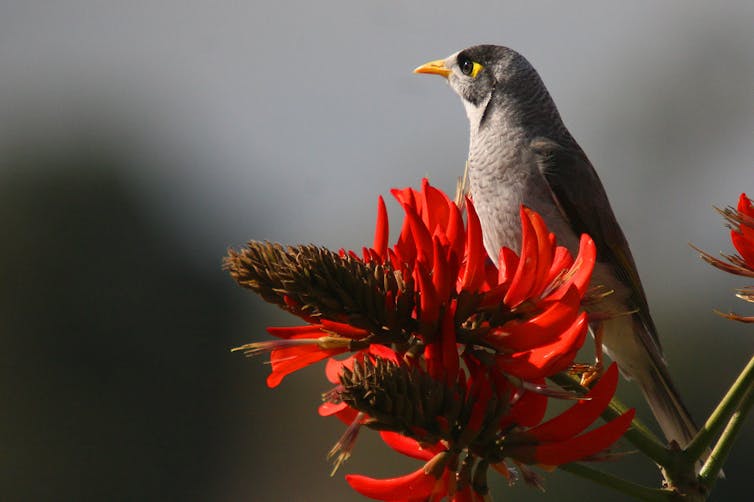 The key lesson here is that major funding programs need to understand and work with existing knowledge to determine which activities are likely to be effective.
Without monitoring, how do we know it's working?
The Biodiversity Fund is characterised by a lack of robust monitoring, with no specified budget given to monitoring the Fund. A paucity of effective monitoring lay at the core of the caustic criticism of the Natural Heritage Trust. Several authors have argued that¹ monitoring should be 8-10% of a program budget.
It has only been through effective monitoring that it has been possible to determine what makes a good planting in temperate woodland environments and what does not make a good planting (and is therefore a waste of taxpayer's money).
Monitoring and evaluation needs to go beyond high-level program evaluation. It must include a rigorous assessment of how effective management interventions and activities are on the ground¹.
Learn from success
The Biodiversity Fund has failed to learn from other successful Australian Government programs. The Environmental Stewardship Program is one such program. Land managers are paid to undertake strategically designed and scientifically informed conservation actions in targeted threatened ecological communities. Implementation and investment strategies are based on evidence: the biodiversity benefit of funds spent is estimated relative to the program's objective.
The program's design and implementation is strongly linked to conservation science. It has been supported by well-designed monitoring to quantify the effectiveness of the program. These are critical features of effective and informed program design and they need to be embraced in the Biodiversity Fund.
Stop to think and ask; don't just spend the money
The Biodiversity Fund is not the first time the Rudd/Gillard governments have placed the Department of Sustainability, Environment, Water, Heritage and the Arts in a ridiculous position, asking them to deliver a big initiative with no time to think through effective program delivery. The current thinking is for "policy makers" to spend a large sum of money without thinking of how to do so most effectively.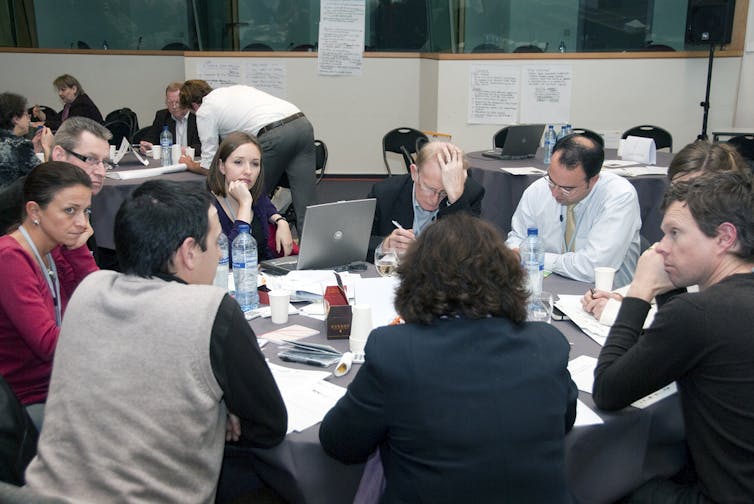 A lack of time to think is not restricted to policy makers either. Round 1 of the Biodiversity Fund opened on 9 December 2011 and closes on 31 January 2012. The Australian Government will spend at least $36.6 million dollars funding "land managers" in this round.
The Biodiversity Fund needs a re-think. The Australian Government should consult widely and develop an evidence-based strategic plan and implementation plan.
They need to map implementation back to objectives and a well articulated purpose. The fund needs a robust monitoring scheme. That way we will know what success should look like, we will have the capability to test effectiveness, and at a minimum we will be in a position to learn and adapt from the experience.
We implore the thinking in the Biodiversity Fund to go well beyond grants to predominately do plantings and to instead consider how we can effectively conserve biodiversity. The conservation biology community in Australia is known to be one of the best in the world and it is critical that the Australian Government harnesses the collective knowledge of that community to ensure the best return on taxpayer investment.
The current guidelines mention that "direct funding may be provided where a competitive approach would not be effective or feasible". Perhaps this is where we can expect to see some innovative and informed thinking from the Australian Government.
Australian biodiversity is in a parlous state – as recently highlighted in the 2011 State of the Environment Report. The opportunities created by the Biodiversity Fund must not be squandered on a failure to learn.  
References
Lindenmayer, D.B. and Gibbons, P. (Editors) (2011). Biodiversity Monitoring in Australia. CSIRO Publishing, Melbourne (in press).