One of the more bizarre hobbies of Australian cricket fans is to taunt and berate the English cricket team for the number of South African-born players in its ranks. This has been standard fare in most Ashes contests for many years now, even when they are played in England.
The next Ashes series, now just one sleep away, is likely to be no different. This year, though, those keen on this hobby may need to engage in more mental gymnastics than they are used to.
This is because Australia has - until recently - been coached by South African-born Mickey Arthur. Its federal parliament has also recently rushed through legislative changes to our citizenship rules, allowing the talented leg-spinner Fawad Ahmed to play Tests for Australia despite having come here relatively recently as a refugee.
Of course, Arthur has now been replaced by Darren Lehmann and the selectors have decided that Ahmed's talent is still too raw for the cauldron of Ashes cricket. In any case, one suspects Australian fans will conveniently forget these two caveats and bag the likes of South African-born pair Jonathan Trott and Kevin Pietersen mercilessly.
This is mostly good-natured barracking and could reasonably be said to add more spice to an already mouth-watering feast of cricket. Nonetheless, it's an absurd misunderstanding of what's involved in citizenship.
Let's walk through the three most prominent absurdities.
The first is the idea that citizenship is primarily a matter of place of birth and/or citizenship of parents. In the so-called home of democratic values, ancient Athens, it's true that only freeborn Athenians could ever be citizens. But this isn't a great model to follow. For a start there were never more than 45,000 Athenian citizens - not enough to fill half of the Melbourne Cricket Ground - and so most of the labour, and a good deal of the warfare, was carried out by slaves.
More than this, if a child was born to a slave mother and a free father the child was denied citizenship and remained a slave. Athenian heads of households and soldiers were, it seems, not averse to imposing their "affections" on many of their female slaves.
The second absurdity is the idea that "Australianness" is something that is handed down to Australian people through the generations. Citizenship is actually about belonging to the population of any territory ruled by a state which is recognised by the system of states which started in 1648. Australian citizenship is therefore bestowed upon an individual by the sovereign government of the state of Australia.
This happens to many people at birth. But it also happens to those coming to Australia to live permanently who can demonstrate to authorities a commitment to abide by our laws and to contribute to our economy and, should it be necessary, to the defence of the nation. They are no less "Australian" than those born here. This means that most Australians are citizens of Australia in the same way that Pietersen and Trott are citizens of the United Kingdom.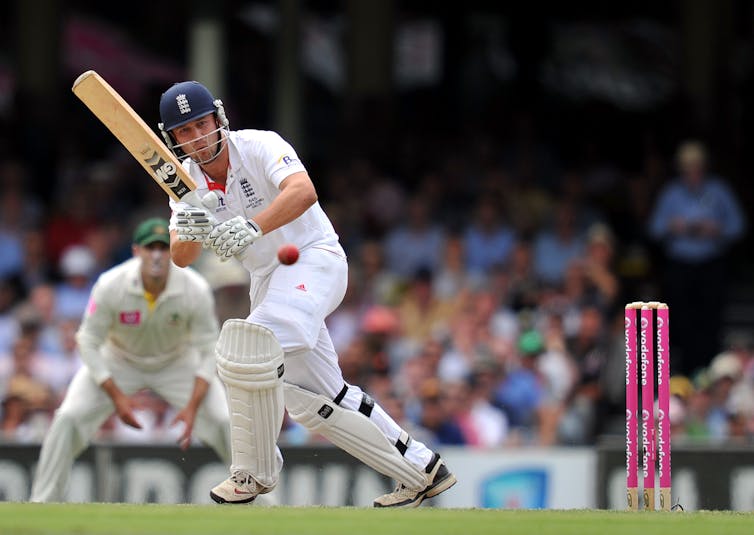 And if people think the "down through the generations" claim still has merit, why do they usually stop at one, two, or three generations?
If we were to label those who arrived in Australia after white settlement on January 26, 1788 as "ineligible", then Australia's leading sports figures would be restricted solely to Indigenous athletes, such as tennis player Yvonne Goolagong, boxer Lionel Rose, athlete Cathy Freeman, Australian rules footballers Michael Long and Nicky Winmar, rugby league players Jonathan Thurston and Greg Inglis, and, in the cricketing context, Jason Gillespie. I can see considerable merit in such a system, but I doubt this is what those who demand "generational links" have in mind.
The third absurdity relates to the idea that an individual can have only one "true" citizenship. Life is far more complex than that. Whether by preference or circumstance, many people move countries take up the citizenship of the country to which they have moved, sometimes keeping their other citizenship(s), sometimes not.
Most readers would agree that the late Tony Greig served Australia and Australian cricket very well - as a club player, coach, administrator and broadcaster. But he also served South Africa and England well. I suspect many would be equally proud of the service given to Australia by the great South African cricketer Barry Richards, who has lived in Australia for many years. They would perhaps be pleased to know that Mickey Arthur plans to stay living in Perth despite his axing as coach, simply because he has such a high regard for Australia.
In a similar vein, Australia was extremely grateful for the services of Kepler Wessels at a time when its cricketing stocks were low. He later returned to South Africa to serve cricket there, but this does not, or should not, diminish what he gave to the game in Australia.
So, Australian fans will undoubtedly enjoy teasing the English team on this front. But I hope they won't take themselves too seriously as they're doing it.