Today The Conversation is launching its sixth international edition - The Conversation Canada.
The Conversation Canada joins a global network with teams operating in Australia & New Zealand, the United Kingdom, United States, France and Africa.
It has been launched by two University of British Columbia researchers and former journalists, Alfred Hermida and Mary Lynn Young, with assistance from the Australian and international teams. The site aims to help Canadians better understand and navigate the complex challenges and opportunities of the 21st century.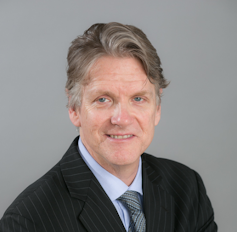 Its editor, Scott White, was previously editor-in-chief of Canadian Press. He leads a team of journalists who will pilot the new service over the Canadian summer before ramping up to full production for September, including a bilingual site.
"The Conversation Canada is a vital addition to public discourse at a time when high quality journalism is in demand and the for-profit media sector is in decline," White said.
The editorial team comprises five commissioning editors working out of newsrooms at the University of Toronto and the University of British Columbia. More than 500 Canadian scholars have already registered as contributors.
"The interest and engagement from researchers across the country as word has spread that we're preparing for launch has been amazing," said White.
Currently, The Conversation site attracts 5.2 million users per month, and reaches 35 million through Creative Commons republication. Over 22,000 media outlets around the world use content from The Conversation, including The Washington Post, Maclean's, Le Monde, The Guardian, Time Magazine and The Hindu.
The Conversation's unique approach of teaming academics with professional editors to provide quality information to inform public discourse was developed in Melbourne and launched in 2011.
If you're new to The Conversation, you can read more about who we are, including 10 ways we're different, our funding as a not-for-profit, and how anyone can read and republish our articles for free.