China dominated the medal table at the London Paralympic Games, cementing its position as the world's leading Paralympics nation. In fact, China has topped the medal table at each of the past three Paralympic Games (Athens, Beijing and London).
Interestingly, China's total medal tally in London exceeded its performance in its 2008 home Paralympics (with 231 medals compared to 211) and there was a similar trend with the number of gold medals (95 medals compared to 89).
In London, China won medals in 14 Paralympic sports and gold in 12 of them. Athletics (86 medals) and swimming (58 medals) contributed more than half of all China's medals.
In the past 12 years China has increased its total medals won at the Paralympic Games in comparison to its major competitors. Indeed at London, China's 231 medals saw it more than double it's nearest rival (Russia, with 102).
Russia too has managed an increase in the number of total medals won in the past 12 years, while Australia and Great Britain have seen their numbers decline.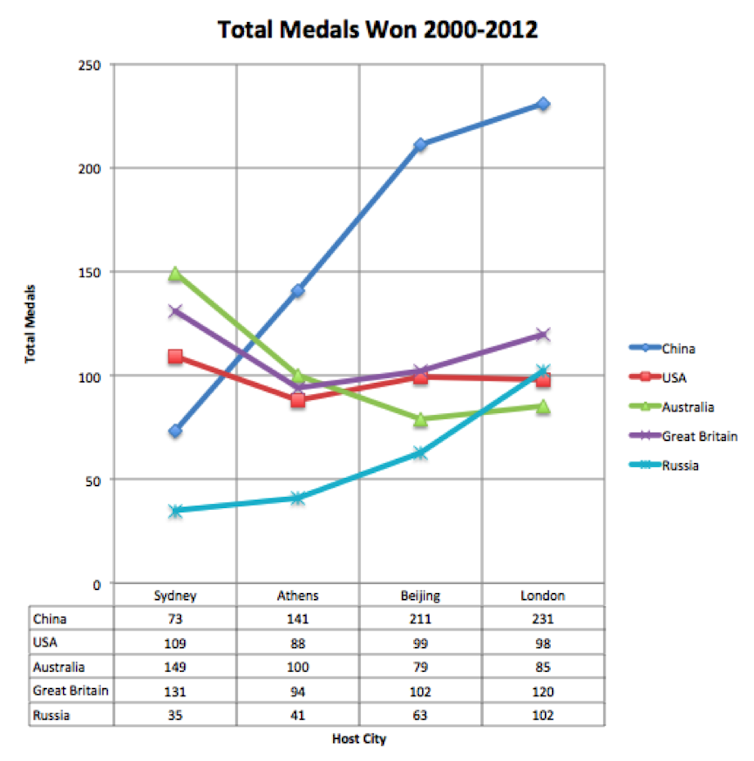 China's gold medal trend has followed the total medal trend. In London, China won 95 gold medals in comparison to Great Britain's 34. The impact of China's growing performance profile is that Great Britain won more gold medals in Beijing than London.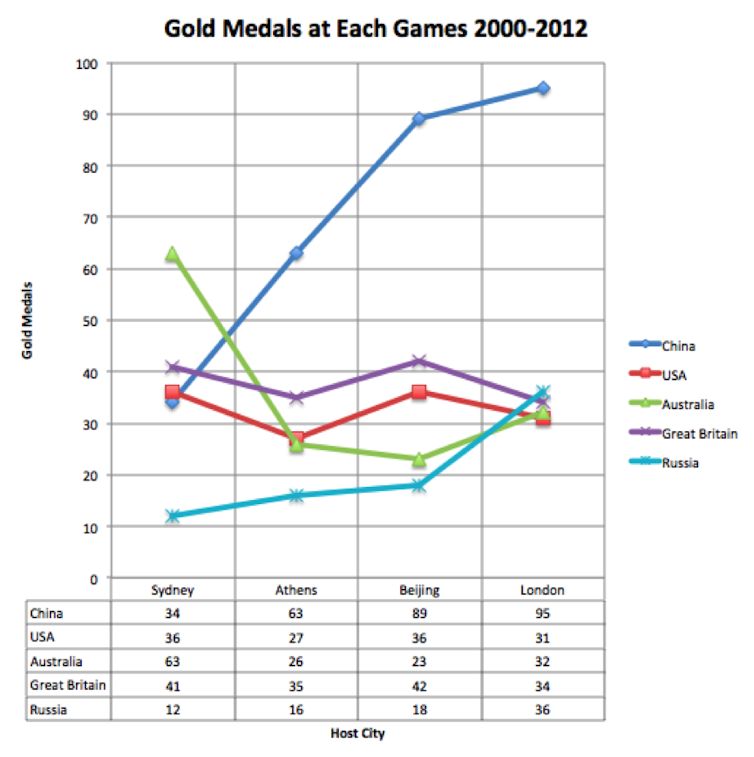 One measure of a nation's performance is the proportion of gold medals they win in relation to the total number of medals they win.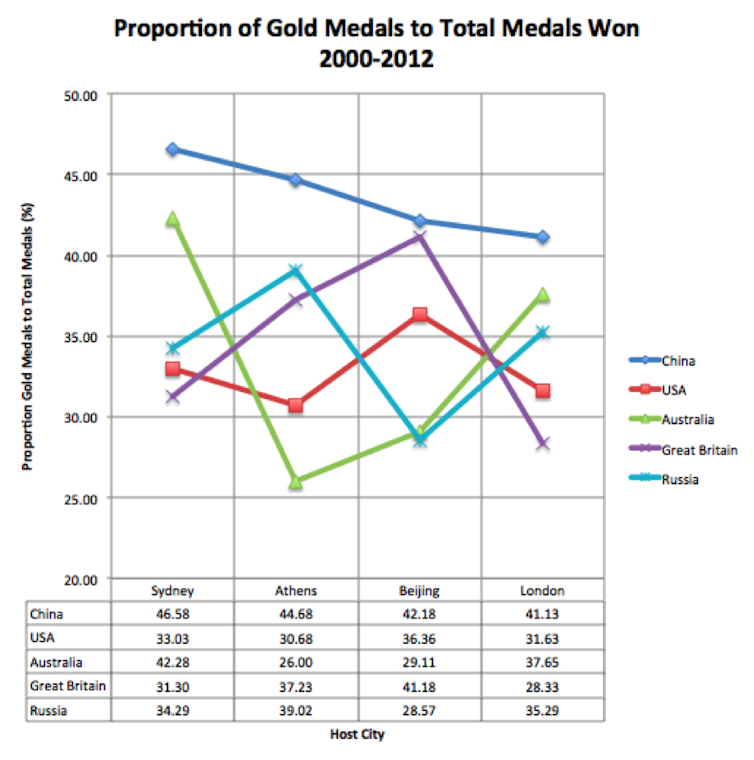 These trend data indicate Australia and Russia have become more efficient at translating performances in 2012. China is experiencing the impact of success in winning medals.
However, its proportion is still greater than its four major competitors in Paralympic sport. Only Australia (Sydney) and Great Britain (Beijing) have managed a gold-to-overall-medals percentage of 40% or above. China has achieved this feat at each Paralympic Games since 2000.
Awarding the 2008 Games to Beijing transformed Paralympic sport, leading to a new hierarchy of medal winning post-Sydney. Traditionally strong Paralympic nations such at Germany, France and Spain have been displaced in this period by China, Ukraine and Brazil.
It will be interesting in four years' time to contemplate how stable these changes in the world order are.