Firestorms regarding child-protective systems have become sadly commonplace, occurring recently in Massachusetts, Colorado and Florida. Elected officials and the general public often don't pay much attention to child protection systems until a child dies in a family known to the state agency charged with protecting children at risk.
Having worked – in both the programmatic and policy arenas – to improve the US child protective system for more than 25 years, I am sadly familiar with the pattern. When such tragedies occur, political leaders express outrage. The media shines a glaring light on the various systemic holes through which yet another vulnerable child has fallen.
Some may express outrage that the child wasn't removed from the dangerous home sooner and placed in foster care – the intended social safety net for children who are unable to live with their birth parents. However, such a sentiment ignores the fact that foster care harbors its own threats to the safety and well-being of vulnerable children.
Children languish for years in foster care
In 2014, 415,000 children in the United States spent time in the foster care system. This system works best when used to provide nurturing, short-term care to vulnerable children until a family crisis can be resolved and they can return safely home, or until a child can be placed with a permanent adoptive family.
For many children, however, foster care is anything but short term. The average length of time children spend in foster care is just over a year and a half. About 30 percent remain in temporary care for more than two years. In 2014, 64,300 children had been stuck in the foster care system for more than 3 years, 28,000 of them for 5 years or more.
Languishing in foster care harms children's wellbeing in a number of ways. The longer a child remains in temporary care, the more likely he or she will experience multiple placement changes and the disrupted relationships caused by such changes. Unfortunately, more than 40 percent of children placed in foster care are moved to a different foster home or care facility – such as shelter or group home – at least once during their first six months in state custody. More than one third of children who remain in foster care for one to two years experience three or more changes of placement, as do two thirds of those remaining in the system for two years or longer.
Studies suggest that as many as 70 percent of placement changes have nothing to do with improving the wellbeing of the children moved. An investigation by Sigrid James in the Social Service Review found that the majority of changes are made to implement policy and system mandates, such as when child welfare workers fail to place siblings in the same foster home from the start, and are later forced to move the children into a single foster home to comply with federal mandates. Placement moves also commonly occur when children are initially placed in a short-term foster home or shelter, and must be moved to a long-term foster home.
In addition to such policy compliance moves, children are also commonly removed from foster homes because the foster parents were found to be unprepared to meet their needs.
A system with more appropriate foster homes and care facilities to meet the diverse and complex needs of the children in their custody could minimize these placement changes.
The consequences of multiple moves
Disruptions make it difficult for children to form the kind of stable attachments that undergird healthy social and emotional development. This is an especially grave concern for children ages five and under - by far the largest group of children in foster care - given the critical role that strong and stable early life attachments play in healthy human development.
For children of all ages, multiple changes in placements often lead to severe, long-term behavior and emotional problems. Frequent moves also contribute to other mental health problems and poor educational achievement, as children are shuttled from school to school. Moreover, each change in foster placement decreases the likelihood that a child will return home or be adopted.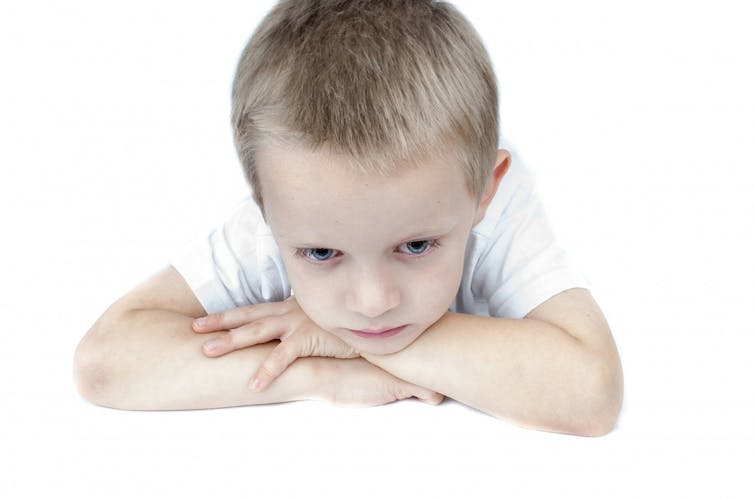 Bleak futures for those aging out
This means that too many children get stuck in the system, having neither their biological family nor a permanent adoptive family. In 2014 alone, more than 22,000 young people, ages 18-20 were discharged from foster care and sent to live on their own. Nearly as many were released with only a legal guardian to provide them with supervision.
What happens to youths raised in our chaotic and dysfunctional foster care system? The outlook for most is grim, given their histories of broken relationships and unstable educational experiences. They are far more likely to become teen parents, be chronically unemployed, and spend their lives in poverty than other young people.
Moreover, recent studies have shown that young adults exiting the foster care system are prime targets for predators running sex-trafficking rings. In a study of youths held for prostitution in California, for example, most had come from foster care.
A lack of political will
The problem is complex but not without ready solutions. Providing child protective agencies with sufficient funding to recruit, train, and support more high quality foster families would be a good place to start. Children are far less likely to be moved around when placed with foster families who are well prepared to meet their often challenging needs. More aggressive recruitment of adoptive families would help as well. So would hiring more social workers to ensure that children are placed in the most appropriate settings and to expeditiously move children out of foster care and safely return them to their parents or place them with adoptive families.
Like other urgently needed repairs to the child welfare system, these measures require more funding to a system that typically takes a hit whenever state and federal budgets are squeezed. Changing this requires political will; the kind we only see, unfortunately, during a firestorm.